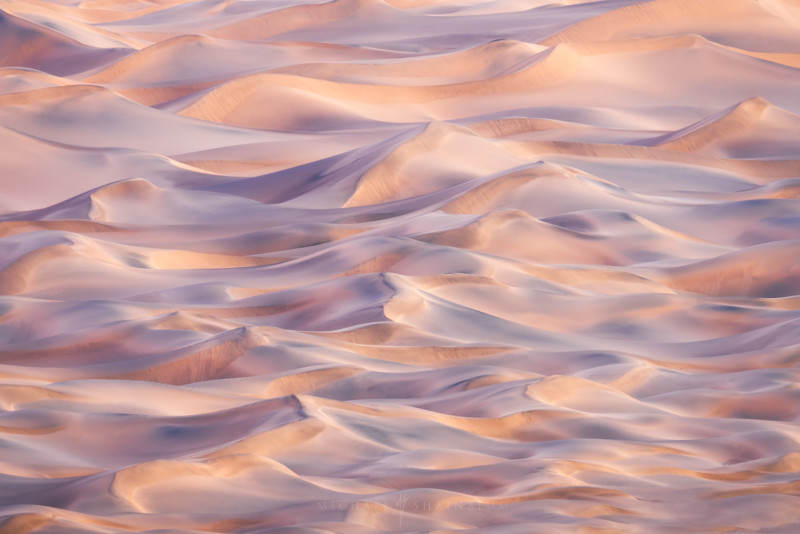 Blessed with clear skies and soft sunlight, photographer Michael Shainblum visited Death Valley National Park where he captured the captivating sand dunes from early sunrise into the evening.
During spring of 2021, Shainblum visited the Death Valley National Park that straddles the California–Nevada border. At the time, the light conditions brought him harsh sunlight and contrast — a complete opposite to the latest visit during the early hours of a softly-lit sunrise and equally as soft evening light, using the same Sigma 100-400mm f/5-6.3 lens.
Soft Morning Sunlight
The first location had particularly appealing pastel colors as the dunes reflected the pre-sunrise light, leaving shadows with a slight purple hue. In post-processing, Shainblum added some contrast and used dodging and burning to bring out a variety of colors — a mix of warmer and cooler tones.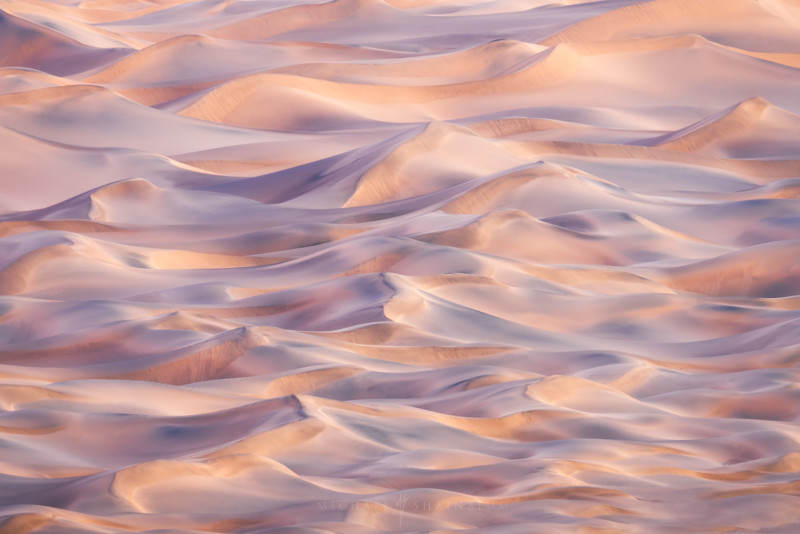 Ultra-Wide Panorama
As the sun made its way up in the sky, Shainblum patiently waited for it to hit just the right spot. Although he doesn't usually do long horizontal panoramas, in this case, he opted to stitch four horizontal shots to make a very wide perspective of the dunes, illuminated by direct but still fairly soft sunlight.
Abstract Patterns and Shapes in the Sand
In anticipation of sunset later in the day, Shainblum started looking for shapes and patterns that can be found in the sand — a theme his telephoto lens is well suited for capturing due to its compression.
One of Shainblum's favorite images from the trip was of a rolling dune that dips in the middle creating an optical illusion of a mirrored or split image, further emphasized by the square crop.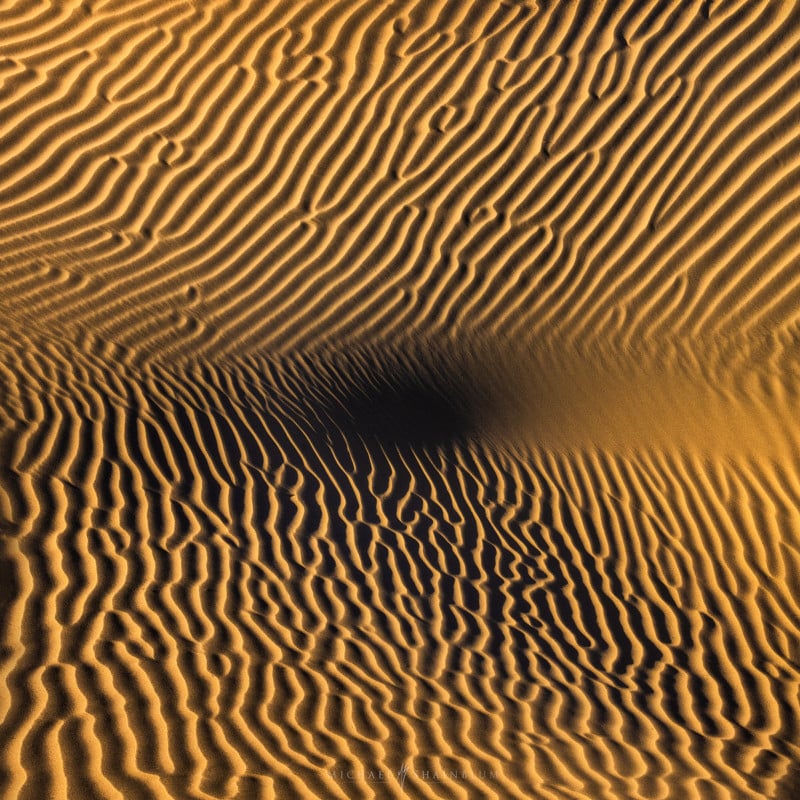 Dramatic Edge Light at Sunset
Right before the sun dipped on the horizon, Shainblum caught the light flare came on the scene and illuminated a criss-cross of dune shapes. Not only did the flare soften the photo but also gave a natural gradient that goes from the top of the image towards the bottom.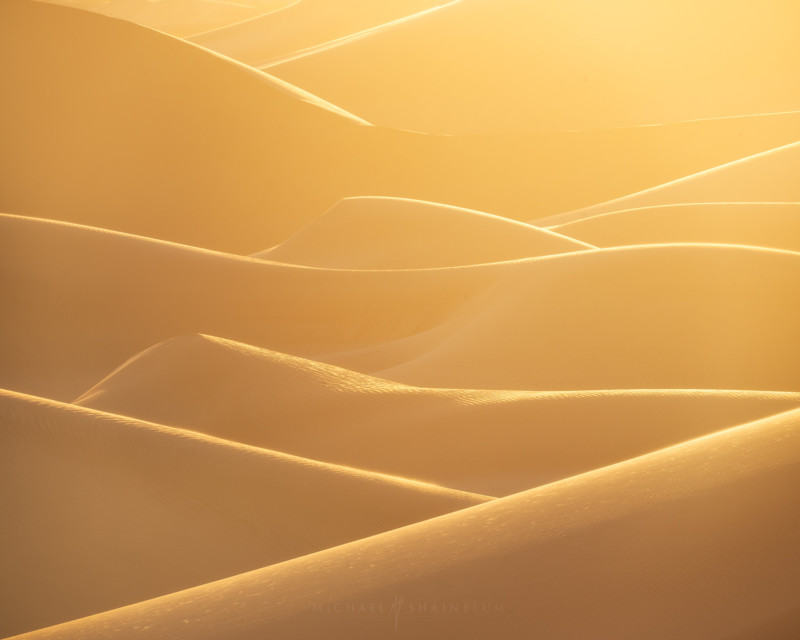 Using the same location but by simply adjusting the angle of view away from the sunset, Shainblum captured a close-up of the dunes as the evening light created a gentle transition from light to dark.
For Shainblum, sand dune is a location that always has something new and intriguing to offer no matter how many times he visits it. Whether the light is harsh or soft, the landscape offers potential for wide compositions as well as close-ups filled with patterns and unique sand formations.
More of Shainblum's work can be found on his website, Instagram, and YouTube Channel.
---
Image credits: Photos by Michael Shainblum.