Last Updated:

The Jabra headset range, contrary to popular belief, doesn't just comprise products for suit-wearing corporate people in high-rise office blocks. They also offer a broad range of other quality audio solutions that cover aspects of audio (and even video) that you might not expect. These range from the standard TWS earbuds, and headphones, to oft-ignored technology like hearing aids. We are going to go over a few of their most interesting products to see what Jabra has to offer.
Why buy a Jabra headset?
Yes we know we started this article out talking about how they do more than boring office tech, but interestingly, this is a big reason why the brand is one of the most well-regarded out there. The thing about professional-grade technology is that it has to be reliable. Like when we explored the range of Poly headsets, we found that the prices trended high because of the important purposes they are designed to help the user complete.
Now we've managed to explain ourselves out of a self-contradiction, we'll go through some of Jabra's products and see what exactly is on offer and why they might be a good solution to a broad range of problems, both professional, and recreational.
Jabra Elite 7 Pro
This isn't strictly speaking a Jabra headset, but we'd be remiss if we didn't cover all the bases. Aimed squarely at the premium ANC (Active Noise Cancellation) market, the Jabra Elite 7 Pro TWS (True Wireless Stereo) earbuds have some of the more impressive and innovative technology we've seen in recent years, one of our favorites being the HearThrough technology.

It may sound simple, but it really can be a game-changer for those of you who want music at all times. Essentially, when you need to hear something external, for example, a train announcement or a barista asking for your order, simply tap an earbud and the external mics will activate. They then rebroadcast the external sound through the earbuds with zero latency, allowing you to hear them as you would without the headphones in your ears at all. We all know the embarrassing fumble of rapidly trying to remove earphones when you suddenly get through to the cashier's desk. HearThrough technology can help put a stop to this embarrassing and frequent situation.
Additionally, the Jabra Elite 7 Pros are privy to Jabras's 'MySound' customization software. This admittedly vague name belies an interesting capability afforded to some of the Jabra headset lineup. Essentially the earbuds measure your listening ability and habits and a powerful AI dynamically adjusts the sound.
Jabra Enhance Pro PM
This is pretty far from what we normally cover here at WePC, but it bears mentioning because it is a rare application of corporate technology that is aimed squarely at helping customers medically.
One of the features we like that is stunningly hard to find in traditional hearing aids is the extended battery life. The Jabra Enhance Pro PMs can last up to 30 hours on a single charge. Given how crucial constantly functioning hearing aids are, this is a game-changing feature that really does help make people's lives better.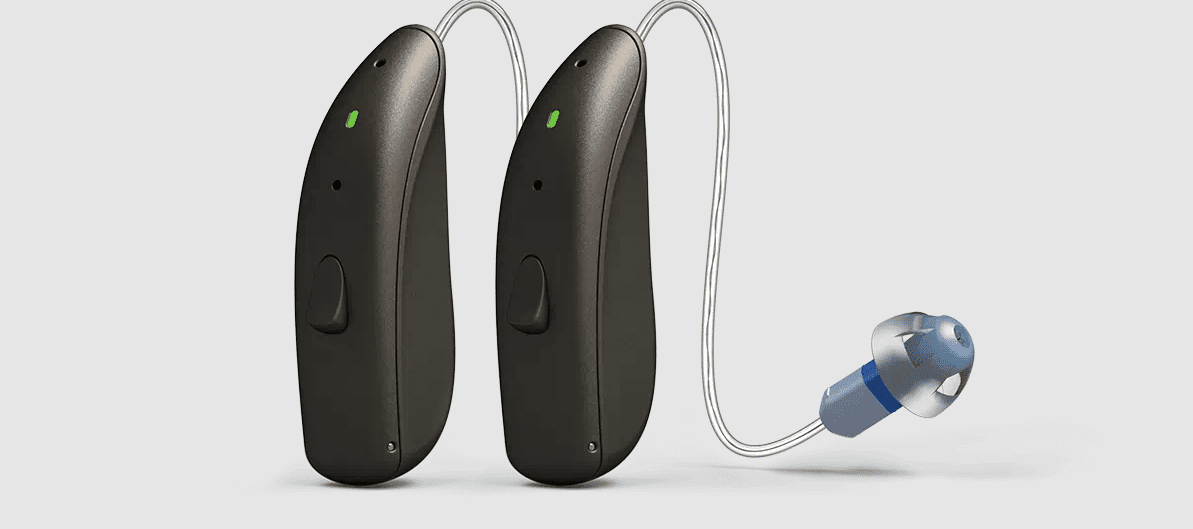 Typical hearing aids are notoriously unreliable, uncomfortable, and have very little definition. The Enhance Pro's are a bit different, they have some tricks up their sleeves. Our favorite is the 1:1 technology, this dynamically adjusts the directional pick-up of the hearing aids, with a focus on sounds directly in front of you. This makes them far better suited to conversations and media consumption, it also has additional safety benefits.
Jabra Evolve2 85
Ok, finally time to talk about a Jabra headset, sorry for the wait, dear reader. The Jabra Evolve2 85's are among the highest performance headset we've seen in the corporate sector and by far the most aesthetically pleasing too. If you're after perfect clarity in the office or for working from home then these are quite possibly your best bet. Given that it's aimed at the office market, it's no surprise that the Evolve2 85 headset from Jabra has been tested extensively to make sure that both mic pickup and audio reproduction is clear, uncompressed, and easy to understand.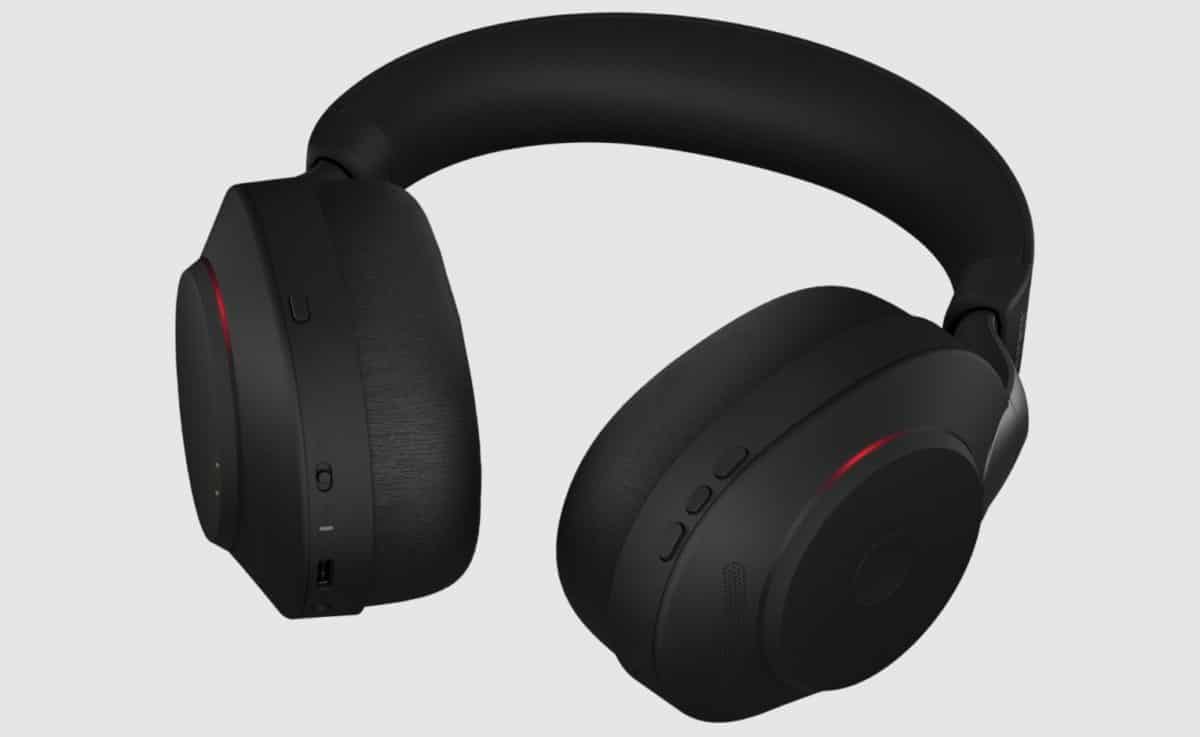 Additionally, the battery life is industry-leading, with a full 37-hour runtime from only 2.5-hours of charging. And if you forgot to leave it on a charge, 15-minutes of charge time will net you an impressive, and work-day sufficient 8 hours of use.
Of course, you can have all the battery life you like but if the headset isn't comfortable, then there is no point. Fortunately, this Jabra headset has you covered, purporting some of the most in-depth ergonomic design processes we're aware of. According to Jabra, they "took biometric measurements of hundreds of heads to create a perfect design that adjusts to fit every size and shape. Then, we added soft memory foam ear cushions to make it supremely comfortable; so comfortable, you'll forget it's even there. Finally, we assembled it using durable, premium materials.".
Jabra Headset: Final verdict
By now you've probably realized that we are impressed at the breadth of Jabra's product lineup. The designs, build quality, and performance are some of the most legendary when it comes to this category of product. Have a browse of their website right here.
Share this article…