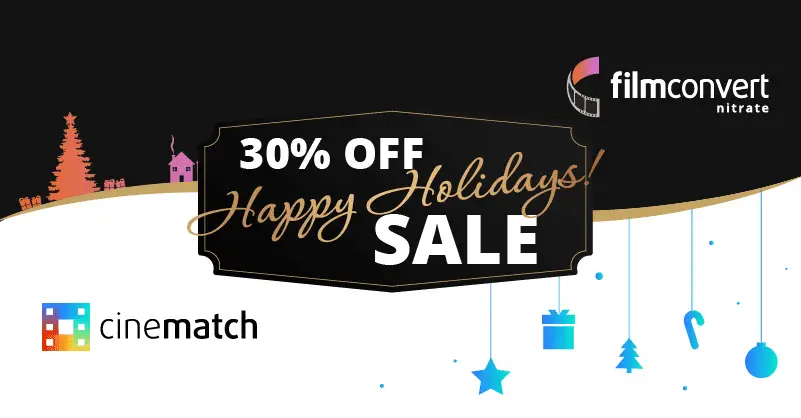 To celebrate the holiday season, FilmConvert has a special Christmas and New Year sale, with 30% off all FilmConvert and CineMatch plugins.
So, if you want to level up your color grading in 2022, you can take advantage of this special Holiday Sale and get the best color correction and color grading tools on the market for 30% off now!
To recap, FilmConvert lets you quickly and accurately grade your footage in popular NLE's such as Adobe Premiere Pro, Final Cut Pro X, and DaVinci Resolve and includes dedicated camera packs that increase the color accuracy of the film match to your footage.
Here's what you can get for the price with this Christmas sale:
FilmConvert Nitrate and CineMatch plugins – $125
FilmConvert Nitrate and CineMatch Bundles – $174
To get your discount and save 30% of FIlmConvert and Cinematch, use the following link.
[source: FilmConvert]