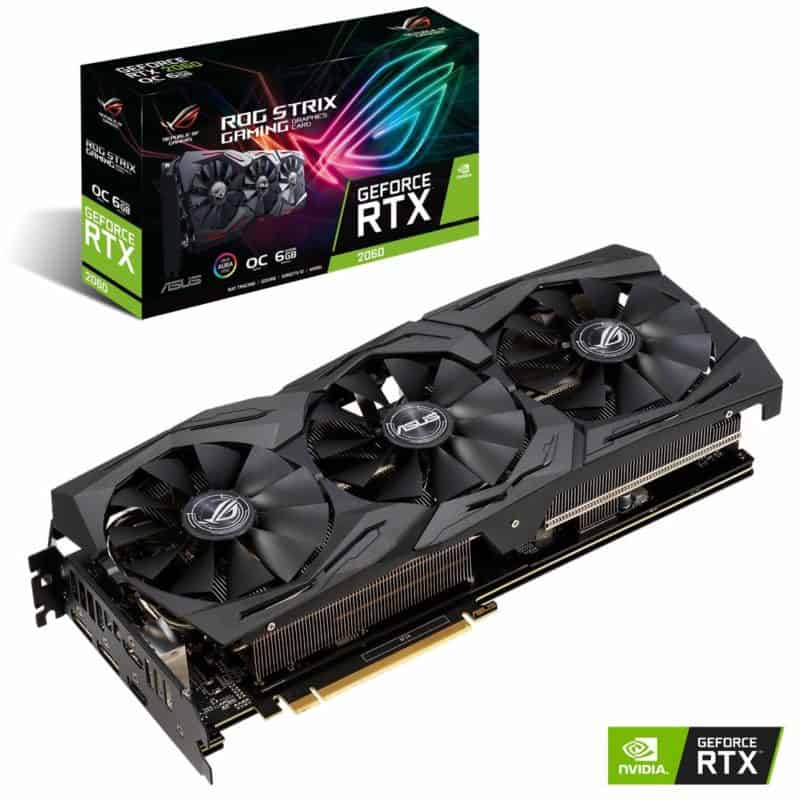 Last Updated:

Old vs new which is the better choice for you? We compare Nvidia's RTX 2060 vs 3060 cards to see which is your next best graphics card. It may not always be the case that you need to buy the newest generation. Even the older cards can hold up on their own, in their day they were new too.
The RTX 2060 came out in January of 2019, with the 3060 coming along two years later in January of 2021. With a new architecture and a couple of years of innovation, there will be some good differences between them. So we take a look at the architectural differences, what specs have to offer, and the differences in price and performance.
Asus Rog Strix GeForce RTX 2060 6GB OC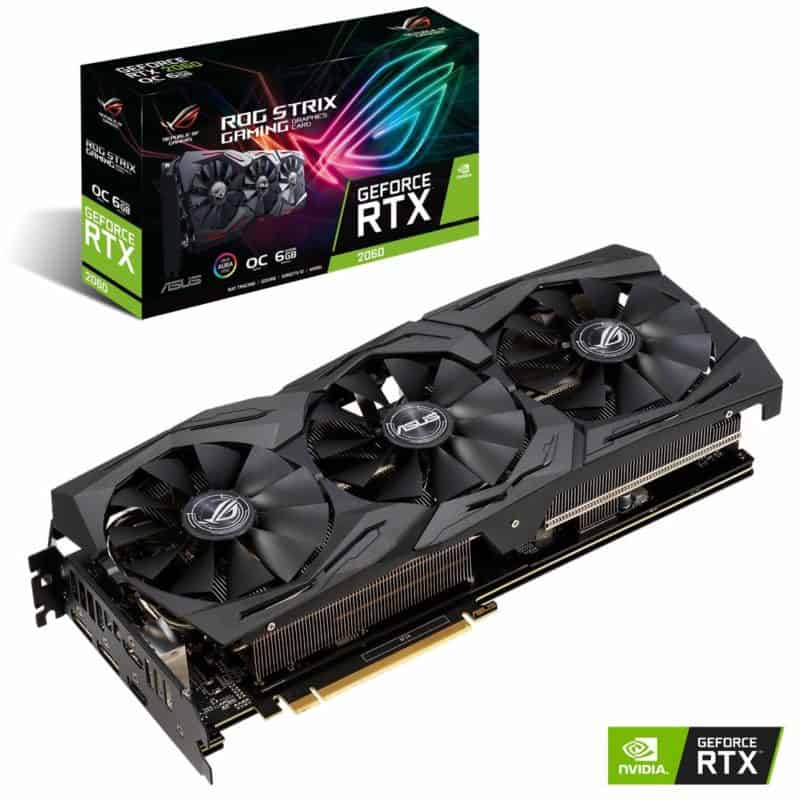 Pros
Very efficient triple fan configuration
Overclocked to 1860Mhz for rapid processing
Quality customer support from ASUS
Cons
One of the pricier models in this list

ASUS GeForce RTX 3060 TI ROG Strix Gaming OC
Pros
Excellent aesthetic design
Cons
On the higher end of the price spectrum
Architecture
Built in different generations, the cards have different architectures. The 20 series is based on the Turing architecture, whilst the 30 series is based on Ampere. This means they are built differently and even if they have the same cores would likely not work the same. In particular, 2060 has the TU106 chip whilst the 3060 has the GA106 die.
With different architectures, they also have different manufacturing processes. TU106 uses TSMCs 12nm whilst the GA106 die has a smaller process with Samsungs 8nm process. Giving the Ampere card a much denser build for its transistors. In fact, in its 276mm2 die size, it has 12 billion transistors. Whereas the Turing card has only 10.8 billion transistors in its 445mm2 die.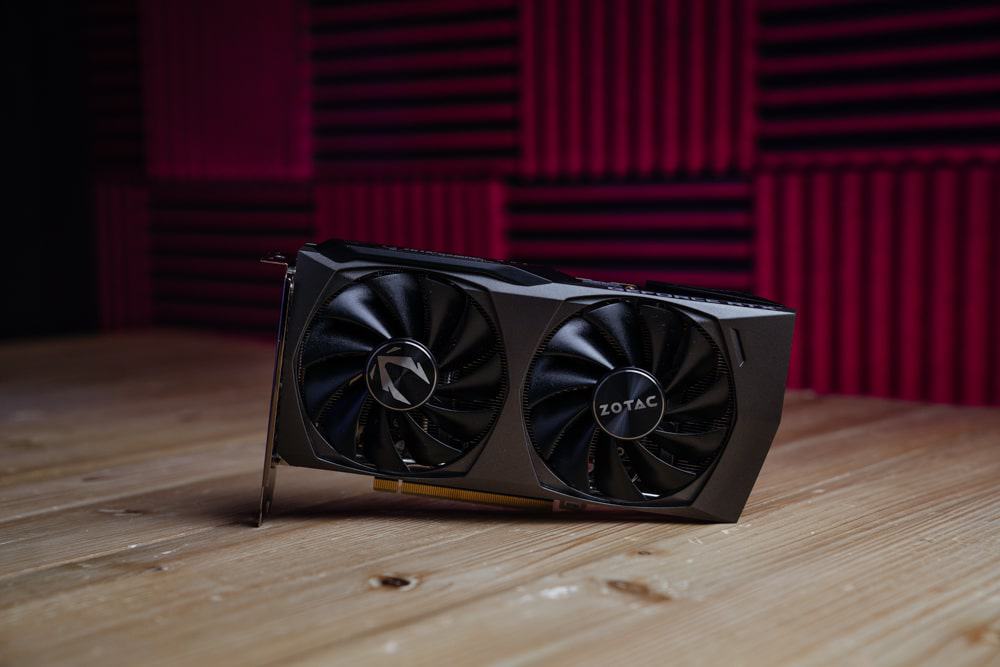 RTX 2060 vs 3060 Specifications
| | RTX 2060 | RTX 3060 |
| --- | --- | --- |
| GPU | TU106-200A-KA-A1 | GA106-300-A1 |
| Shaders | 1920 | 3584 |
| RT cores | 30 | 28 |
| TMUs | 120 | 112 |
| Memory | 6GB GDDR6 | 12GB GDDR6 |
| Base clock | 1365 MHz | 1320 MHz |
| Boost clock | 1680 MHz | 1777 MHz |
| Memory clock | 14 Gbps | 15 Gbps |
| Card bus | PCIe 3.0 x16 | PCIe 4.0 x16 |
| Memory bandwidth | 336.0 GB/s | 360.0 GB/s |
| TDP | 160W | 170W |
Looking at how they are made can give us a good indication of how the cards may perform. As well as what makes up some of the differences between them. In particular, we look at the cores, VRAM, clock, and TDP differences.
PCI bus
Only a key difference between generations it has a difference in our 2060 vs 3060 comparison. The card bus uses a PCI standard and in between these two cards they have upgraded their PCI generation. This part is what allows the GPU to communicate with the motherboard and the rest of the system.
The 20 series utilizes a gen 3 connector, whereas the 30 series has an upgraded 4th series connector. This means that there is an upgraded bandwidth in the newer generation of cards. And the jump in generation doubles the total capacity of the link. As the 3.0 x16 connector allows 15.74 GB/s, compared to the 4.0 x16s 31.508 GB/s.
Although unlikely that they will max out that connection it could be possible. So having that extra overhead means the 3060 has the advantage in terms of what it can achieve.
VRAM
Video memory is used as a frame buffer and storage for pixels. This means it is the part between your GPU and CPU that holds key graphical data. The capacities and speeds have grown recently to help with the higher resolutions that require more pixels to run. So to keep from buffering and latency it is important to keep both of these up.
There is a surprisingly large difference between 2060 vs 3060 as they both still use the same type of VRAM just in different amounts. With GDDR6 and the same memory bus, they vary with capacity. 2060 only has 6GB while the 3060 has 12GB, even when compared to the rest of the 30 series it's a lot more than expected. Although they also differ slightly in the bandwidth and clock, which lets the 3060 have a higher bandwidth by 24 GB/s.
Core count
What makes up the dies are individual segments that specialize in particular instruction sets. Which may be shaders working on shadows and shading, RT cores focusing on real-time ray tracing, or TMUs that work on creating 3d images from bitmaps.
Between these two graphic cards, there are some peculiar differences. You may expect the newer gen card to have a higher count and work better. It is true for the shader count with the 3060 having 35% more units but not for the others. For RT cores and TMUs, the 3060 drops the count by 6.7%. Likely down to the architectural differences between the two generations.
Thermal design power
TDP of a graphics card is the maximum amount of power the card will consume that eventually is converted into heat. Both give an idea of how much it will cost to run and how much of a heating element the card will be. Between these two cards, there isn't much difference in TDP. The 3060 is only greater by 10W which is higher but not significantly, but may consume more power and need slightly more cooling.
Clock speed
Lastly, we look at the clock speed of a GPU. It is determined by how quickly the silicon crystals can cycle and process graphics. A feature that can be a consideration but sometimes not the only factor in determining a card's abilities. Although one of the favorites for getting pushed by overclocking to get more out of your component.
In the case of 2060 vs 3060, there is a slight variation in advantages. For the base clock, it's the 20 series that has a higher clock rate, with 1365 MHz compared to the 30 series 1320 MHz. But when boosted the newer gen card takes the reigns. It manages to achieve 1777 MHz whereas the 2060 gets 1680 MHz a much slower working die.
2060 vs 3060 Performance
Taking a look at the 3dmarks benchmarks we get an understanding of the raw comparisons of the graphical performance of the two GPUs. The 3060 manages a score of 8,784 and a price to performance of 26. Compared to the 2060s score of 7,543 with a price to performance of 21. Showing that in fact there are some key advantages to the newer builds.
Taking a look at other benchmarks the 3060 doesn't have as much of an advantage. It has only an 8% increase in an average score over the 2060. The game performance of the GPU is about 17% higher on average than the 2060. Which does mean the card is better for use in general.
RTX 2060 vs 3060 Price comparison
Definitely, a defining factor when deciding on which graphics card to pick is how much it will cost you. The launch price of the 2060 was $349 whilst the 3060 launched for $329. So at MSRP, it is better off to get the newer card, as it's cheaper for better performance.
However, in the current shortage, it may be more difficult. With GPUs more expensive than they should be you may not get them at those prices. Currently, on the market, you can find the 2060 for $440 with the 3060 costing $525. This may be a harder bargain to find.
Gigabyte RTX 2060 6GB Mini ITX OC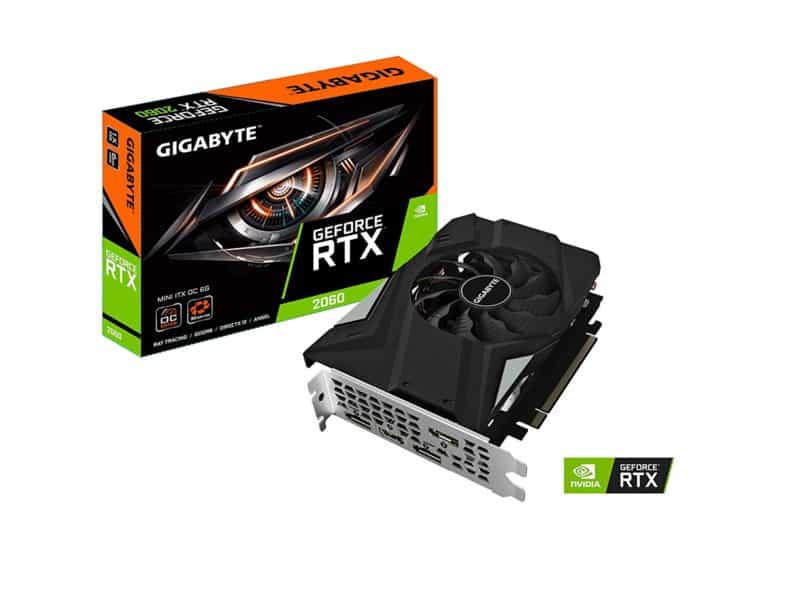 Pros
Small form factor helps keep build tidy
Cons
The least powerful of all the cards
Can become quite noisey under pressure
MSI GEFORCE RTX 3060 TI VENTUS 3X OC graphics card
Pros
Stylish, gaming aesthetics
Strong materials and build design
High-end cooling solution
Conclusion
Overall, when looking at the 2060 vs 3060 comparison, from performance and architecture it is the better choice to get the 3060. Although pricing may be a consideration since even though they are both meant to be under $350 neither of them is less than $400. So it may be worth waiting for prices to keep falling, or waiting for the next generation of cards with the RTX 4000 series. Or potentially even an Intel ARC Alchemist for the variety.
Share this article…