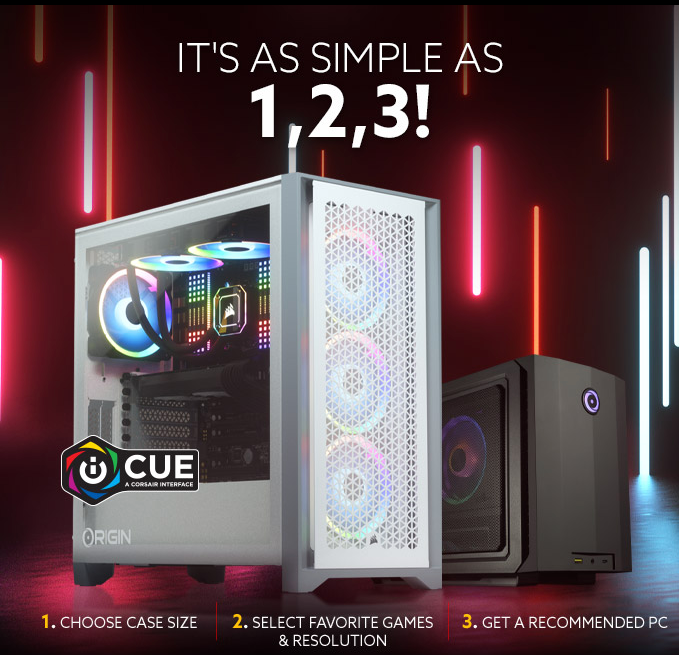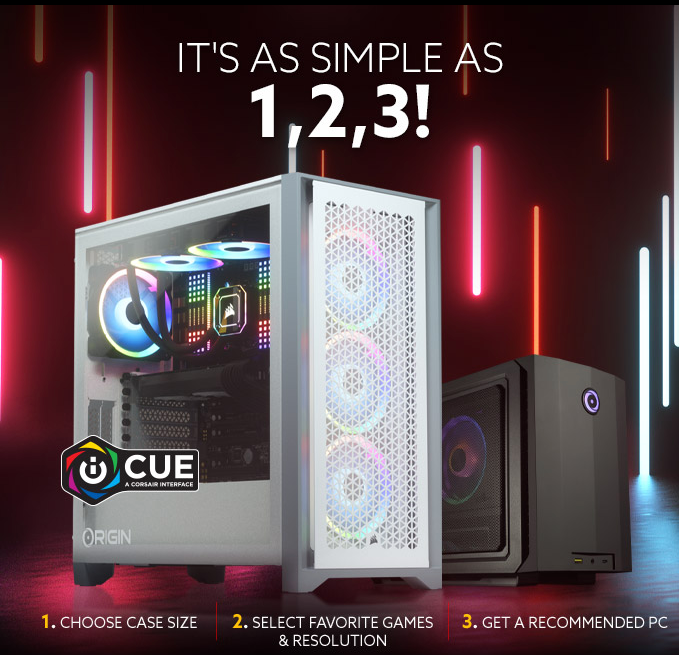 January 12, 2022 | By Anthony
At ORIGIN PC, we're pleased to announce our Gaming Desktop Advisor Feature. If you've ever been confused while searching for the right PC, we got you covered. Our Gaming Desktop Advisor asks a few simple questions and pick out the best gaming PC for you. Whether you're looking to play on the highest resolutions, or looking for power in compact form, we have a system for you.
ORIGIN PC is the leader in custom-built PCs. That's why if the desktop we choose for you isn't perfect, you can still customize the components inside. Choose from hardware including an NVIDIA GeForce RTX 3090 GPU or an Intel Core i9-12900K Processor. We offer the best Gaming PC hardware for the best PCs on the market. Nothing is more important to us than performance, service, and customization.
If that's not enough, ORIGIN PC also offers Lifetime 24/7 US Based Customer Support 365 Days a Year. When you get your PC from us, we have you covered with our professional support team – the same people who build and test our systems.