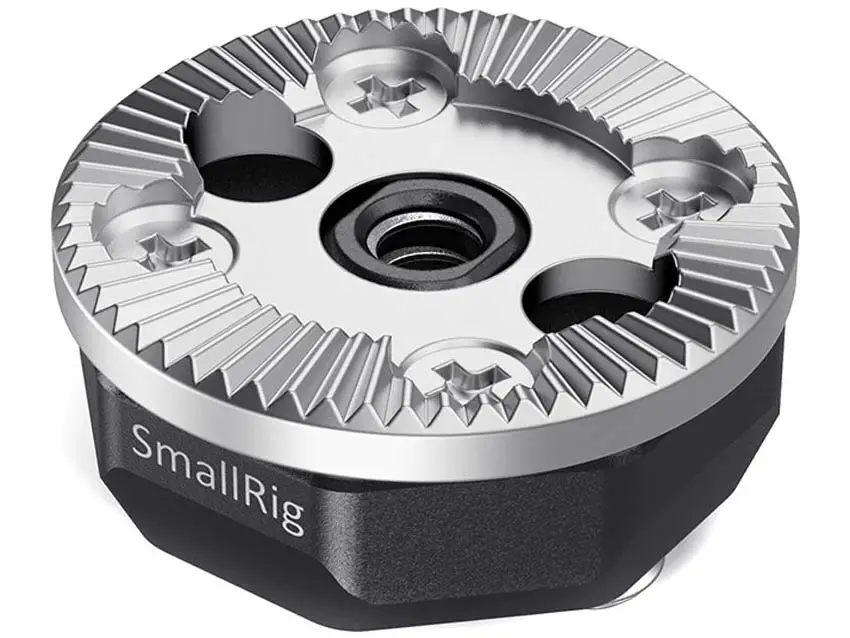 The top job of the 1st assistant camera (AC) is being the focus puller. This job can be as mechanical as sitting next to the camera and physically pulling the focus using marks on the lens or focus ring or it can be incredibly technical and involve wireless monitors and control systems. Today, it is a lot more common to find these wireless solutions and if you are a 1st AC you'll want to have your own.
If you want to see an example for a modern and portable 1st AC focus station I would highly recommend checking out this rig from the Anamorphic on a Budget channel.
This is their second take on a portable focus station and is meant to help clean up some of the issues with the first version. It was designed to be cheaper, but that did mean it wasn't perfect even though it worked very well. 
A core component for the build is the SmallHD 702 Touch monitor, which has a V-mount battery plate added to it to serve as the main power source. In addition to this, he uses the SmallRig CMS2684 Cage with Sun Hood for the 702 Touch. Now you have all the mounting points you may need. It features NATO rails and threads all around it.
To start building off the monitor, they add the 1870 extension arm with ARRI rosettes. He uses the SAP2804 to get a rosette mount on the cage itself and this provides a much sturdier connection for the arm that will prevent rotation. Coming back to this later for the focus controller.
For other mounting points, the 2107 Mounting Bracket for Teradek receivers is placed on top. It has a nice quick release design for removing the receiver when you are done. In this case the wireless video system is the Accsoon CineEye 2S. For transport and storage this will be very helpful.
Better handling is helpful and one good way to do that is with a handle on the left side of the rig. They add a NATO rail to the left side for using the 3260 Rotating Left-Side Handle. This will actually very easily rotate to get in the best position for how you are holding it. It's a nice touch. And when you have the focus handle it'll be two points of contact.
An aside is how having extra bits and pieces around can save you. SmallRig makes a fun little kit that looks like a cheese plate and holds a few allen wrenches and extra screws of all the main sizes.
To mount the entire rig to a tripod or stand they picked up a generic ball head with quick release. The main thing to look for is a plate with multiple screw holes so that you can prevent rotation. Then, to get it on a light stand you want an adapter like the Tether Tools Rock Solid Baby Ball Head Adapter to convert the 3/8"-16 thread on the ball head to a standard 5/8" receiver.
Additional components for operation are now ready to be added. This includes the Tilta Nucleus-M Partial Kit I for wireless focus control which is attached to the arm mentioned earlier. Now, you can connect to the battery pack with adapters or just regular D-tap and other cables and power up all your devices at once.
It's not a huge point, but the kit looks very nice and professional. If you are working on set for a job that has an unstated impact on how you are received. It is an effective kit that can be easily handles and stays portable.
Do you have any tools you might add to a 1st AC rig?
[source: Anamorphic on a Budget]
Order Links: