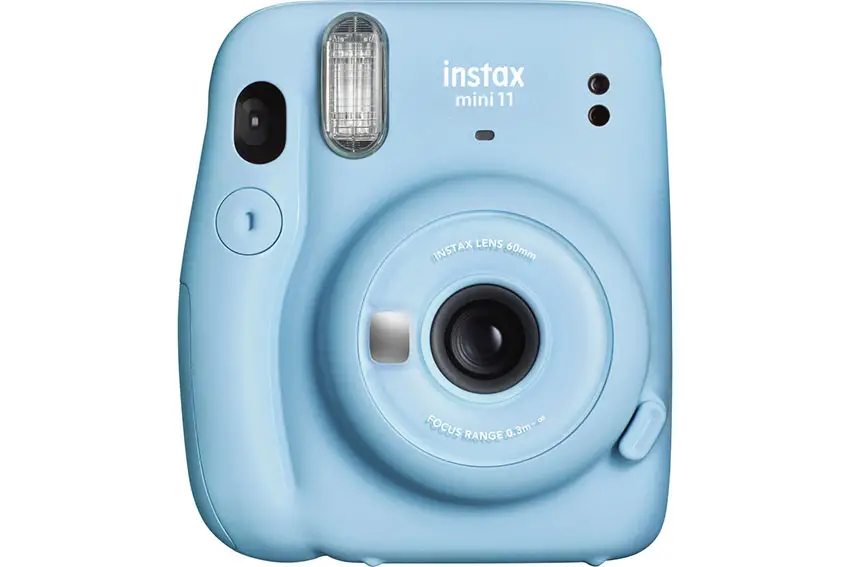 We are getting down to the wire for gifts this season and you might still need to shop for a few filmmakers (including yourself). It can be hard to find the right gift with everyone's individual kit and needs being tough to nail down unless they have explicitly told you what they want. Never fear! There are some great ideas for gifts that you can still get today.
Coming from Creative Ryan, we have a fun list of 20 ideas for filmmakers and photographers that will make many people happy. The best part is that most of the recommendations are fun for nearly any type of shooter.
1. Gear Cart
If you are shooting at home in a studio space or have a lot of gear to work with then a gear cart can come in handy. I actually just got one myself.
Being able to have all your little bits of pieces together and move around wherever you want them is great. I like to have my laptop on top, chargers on the bottom, and other things like gaff tape, clamps, and lenses on the middle shelf.
2. Small On-Camera Mic
There are tons of them out there, but a small on-camera microphone is an invaluable tool. It dramatically improves the quality of in-camera audio and the nicer ones can even serve as your main mic in some situations.
Perfect whether you are just starting out or building a pro run-and-gun kit. New videographers and vloggers will definitely appreciate it.
3. L-Bracket
L-brackets make it a lot easier to switch from horizontal to vertical orientation on a tripod. Considering the demand for vertical content on mobile, this accessory can really come in handy.
4. Instant Camera
This is just fun. Instant cameras are still very much alive, especially the FUJIFILM Instax line. They are affordable and fun to mess around with regardless of age.
5. Point-and-Shoot Film Camera
Anyone interested in film would enjoy a small, compact everyday film camera and those point-and-shoots are quite easy to find used. They aren't too expensive either and are a lot of fun, especially if you haven't had a chance to actually shoot with film before.
6. Portable Light
Sometimes you just need a little extra light. The Aputure MC is a nice, tiny LED light with full color mixing that is easy to just tuck into your everyday bag. An alternative recommendation is the Nanlite Pavotube, it's a bit larger since it is a tube light, but it is unlikely to be something already in someone's kit and it can create some new looks.
7. Portable SSD
Can't go wrong with storage. Portable SSDs are the standard these days thanks to their speed and durability when traveling.
8. Gaffer's Tape
What do I have to say about gaff tape? When in doubt, this is a perfect stocking stuffer.
9. Apple AirPods
If you are gifting for an Apple fan (or yourself), AirPods are a very nice extra. They are small and easy to use while the Pros even offer noise cancelation. Maybe not for actual work, but a good gift nonetheless.
10. Travel Tripod
A smaller, lighter tripod is a lot more likely to get packed for trips than your main support system. Having a travel tripod can come in handy for moments when you are debating whether you want to bring a ton of stuff. This will make sure you can get quality, stable shots.
11. GoPro
GoPros and other action cams are invaluable items to have in the kit. You can use them in so many different ways. Think about just using one for BTS stills and video or even using it for tight shots or when you don't want to put your main camera in danger. Brilliant B camera, too.
12. Journal / Sketchbook
A journal or sketchbook is something a lot of creatives already make use of, so getting a nice one is a great gift idea. The tactile feeling of actually writing or sketching is something a better experience than sticking to phones or other screens.
13. Austin Kleon Books
A more specific recommendation is to pick up some books for your creative friends. Austin Kleon has a series that includes Steal Like an Artist, Keep Going, and Show Your Work!. All are about creative thinking and might help you crack your latest block and get moving on your next project.
14. Camera Lens Mug
These camera lens mugs are a nice, quick gift. They are a lot of fun and I think everyone who does photo or video should have one somewhere, even if it is just a decoration to them.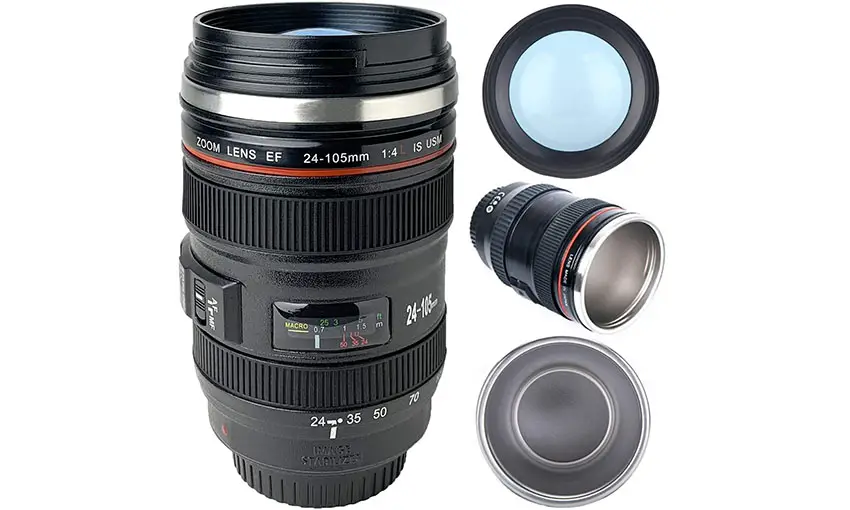 15. Mahogany Teak Candle
Sometimes just getting a nice, fresh smell in your working space is nice. Ryan recommends some mahogany teak candles.
16. Director's Chair
For more serious video types having a director's chair just gives a nice feeling that you are doing good work. It's something a lot of people just don't think to pick up but will absolutely appreciate having.
17. Bluetooth Speaker
Can't go wrong with a Bluetooth speaker for having music or podcasts playing wherever you are, whether it is in your home, studio, or during downtime on set.
18. Gimbal Stabilizer
For those super smooth shots a gimbal stabilizer, like the DJI RS 2, is essential. It can transform your handheld footage from unusable to incredibly cinematic.
19. Camera
Ryan recommends Canon since that is what he uses with a few options in different budgets:
For 4K and best quality it is recommended to go mirrorless. You can save a little bit and get am amazing camera with the Canon EOS 6D Mark II. Going to mirrorless you get all 4K with the RP being the entry-level pick, the R being a touch better, and then the R5 bringing all the features, including 8K raw.
20. Lenses
Another open-ended question that depends on your camera. For Canon, since that's what Ryan shoots, he recommends the following:
The trend here is going with some of the tiny, affordable lenses. A lot of brands now have a set of primes with a range of focal lengths. Going beyond that you should look at a fast, wide lens like a 24mm f/1.4. It's a great option, especially for vlogging. And then, finally, a telephoto macro is an essential option in many cases and really opens up many possibilities.
Do you have any gift recommendations?
[source: Creative Ryan]
Order Links: