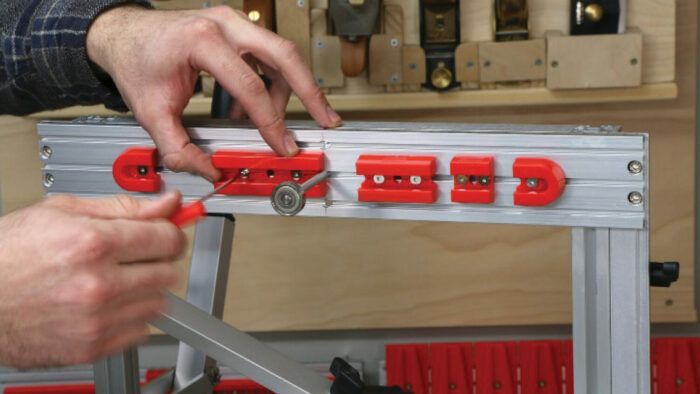 From Woodcraft Solutions:
January 11, 2022 (Oregon City, Oregon) – Widely popular with professional and hobbyist woodworkers, the PantoRouter has added a patented template and an easy-to-follow chart that make creating dozens of configurations simple. All that is needed is to select the mortise and tenon thickness (mortise bit diameter), choose the desired width in the chart, and find the combination of end pieces and segments. The segmented template set includes both round and square end pieces plus various sized segments to create the 154 different sizes of inch-scale round-end mortise and tenons and the 77 sizes of inch-scale square-end tenons. 
Additionally, each mortise slot on the round-end pieces has three steps on each end. Use the bottom step to make a perfectly fitting mortise and tenon with no side-to-side play. If a little room to move side-to-side is desirable, the operator can use one of the upper two steps to make the mortise wider. 
"The set is optimized for 3/8" mortise and tenon since that is a size typical to furniture making, but many other sizes are possible," said Woodcraft Solutions owner, Mac Sheldon. "We have designed the PantoRouter and accessories in a way that makes joinery fast, accurate, safe and fun." 
The PantoRouter is a precision woodworking joinery machine with a strong market share and excellent reputation. The machine's easy-to-use design, safety features and quick setup make it an essential tool in the workshop for professional furniture builders, hobbyists and high school woodworking programs. 
Check out our amazing videos and PantoProjects online. For more information, please contact: 
Mac Sheldon
Owner
[email protected]
(877) 333-7150