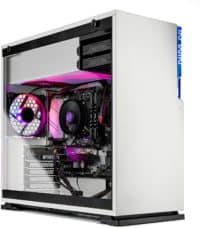 Last Updated:
Elden Ring is the latest open-world RPG to hit the shelves, a highly anticipated game out of FromSoftware. There are some big names behind this project, with Elden Ring not only being written by the director Hidetaka Miyazaki but also George R. R. Martin. Since release, the player count on Elden Ring has soared, with the game showing over 700K players at its peak on Steam alone.
With everyone trying to get their hands on this action RPG, many are now wondering if their current hardware can run Elden Ring. Alternatively, you may have been in the market for a new gaming PC for some time and the release of this game has finally driven you to the shopping cart. In any case, let's take a look at the best gaming PC for Elden Ring in 4K, 1440p, and 1080p.
---
Elden Ring recommended spec:
While these are recommended, if you are in the market for a new prebuilt computer, you are unlikely to find a system with these components.
OS: Windows 11/10
CPU: Intel Core i7-8700K or AMD Ryzen 5 3500X
Memory: 16GB
GPU: Nvidia GeForce 1070, 7GB or AMD Radeon RX Vega 56 8GB
DirectX: 12 *Feature Level 12.0
Storage: 60GB
Sound Card: Windows compatible audio device
Best gaming PC to run Elden Ring in 4K
If you are looking for flawless Elden Ring gameplay in maxed-out settings while paying in 4K resolution, a gaming PC with an RTX 3080 is going to be your best option.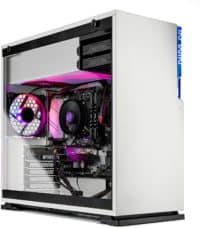 Skytech Shiva Gaming PC (3080)
The Skytech Shiva above will not only run Elden Ring in 4K with ease but it will allow you to play any AAA game you desire. This prebuilt PC also comes with the recommended amount of RAM for Elden Ring and a fast 1TB SSD.
Best gaming PC to run Elden Ring in 1440P
You could in theory make an RTX 3060 Ti work for this resolution be we think for flawless gameplay at 1440p you should aim for an RTX 3070.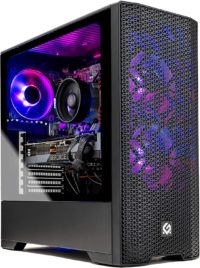 Skytech Blaze 3.0 (3070)
Another Skytech gaming PC here, offering reasonable value for this high-end set of components. This will be perfect to run Elden Ring in 1440p but it can also handle some 4K scenarios when settings are tweaked.
Best gaming PC to run Elden Ring in 1080P
The RTX 3060 is a great GPU, offering gamers something more affordable when looking to play AAA games in 1080p.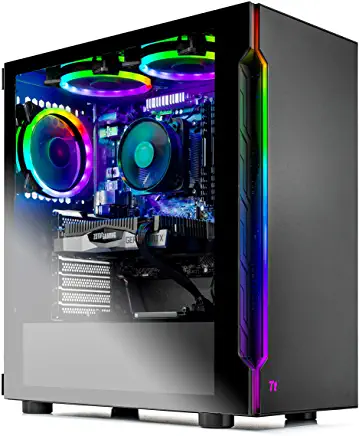 SkyTech Shadow 3.0 (3060)
This is a fantastic PC for gaming all-around. The CPU is older generation than the other prebuilt desktops but still provides a solid platform in 1080p.