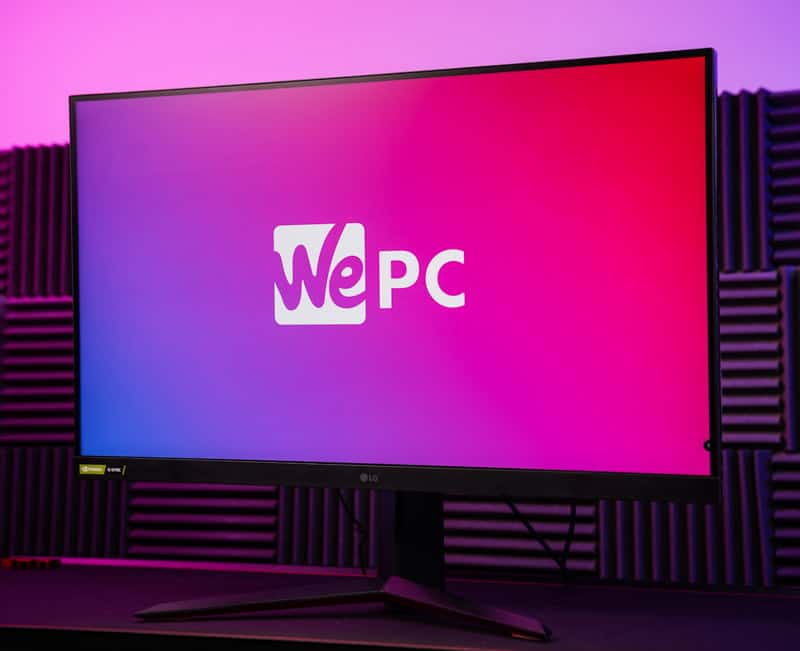 Last Updated:
One of the big questions we've received over the last couple of years when it comes to display technology is, what is Nano IPS?
Developed in 2019 by LG – the global tech company responsible for products including the LG OLED C-series and an impressive array of Nano IPS gaming monitors – Nano IPS is an improved version of IPS panel technology. Despite operating in a similar manner to that of regular IPS, Nano IPS technology manages to offer a bunch of additional performance benefits that help increase color accuracy and gamut coverage – while maintaining game-worthy response times.
As Nano IPS technology is relatively new to the display space, we'll be exploring exactly what Nano IPS is and whether you should consider it when choosing a new TV, gaming monitor, or office display. We'll be looking at the benefits and drawbacks of Nano IPS technology, evaluating how it compares to other industry-leading panel technologies (IPS, TN, VA), and concluding with our thoughts on performance and utilization.
In a nutshell, here's everything you need to know about Nano IPS.
What is IPS?
Starting at the top, IPS stands for in-plane switching and is a panel technology used in a large percentage of modern TVs, gaming monitors, and other LED displays.
In IPS displays, a layer of liquid crystals is effectively sandwiched between two glass surfaces. The molecules are aligned parallel to the glass surface in a predetermined direction (horizontal) to help alleviate some of the viewing angle/color accuracy issues found in aging twisted nematic (TN) technology.
IPS is one of the market's three main backlight technologies (alongside TN and VA). While IPS provides a plethora of benefits over alternate backlight options, the main pros are; greater color depth, wider viewing angles, and superior color accuracy.
However, thanks to the ever-evolving nature of display technology, better alternatives are constantly being developed by some of the industries leading manufacturers. Enter Nano IPS backlight technology.
What is Nano IPS?
Nano IPS was developed and introduced by LG back in 2019 in an attempt to improve the performance of IPS displays. The improved panel technology from LG implements a smaller nanoparticle layer to the LED backlight that is capable of absorbing more light – resulting in richer colors and a wider color gamut (98% DCI-P3/135% sRGB color coverage).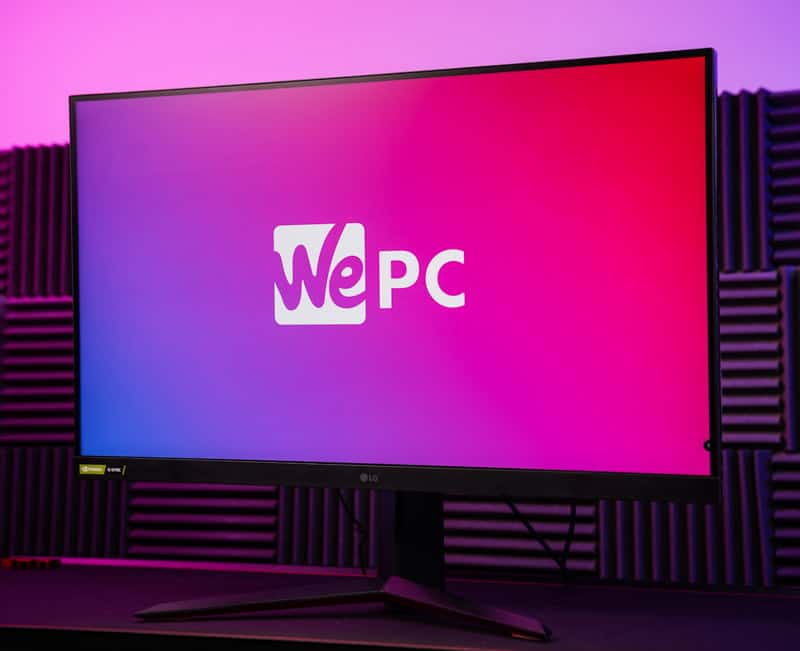 While IPS panels were quite capable of producing decent colors (equivalent to 100% sRGB coverage), it wasn't enough to keep up with the ever-growing demands of HDR, gamers, and content creators.
To experience 'true HDR', a display must be able to support 95% coverage of the DCI-P3 space – otherwise known as a WCG (wide color gamut). Unfortunately, the basic IPS standard couldn't quite produce the colors required for true HDR, meaning improvements needed to be made.
LG's Nano IPS provides adequate color coverage for true HDR while maintaining above-average response times, impressive viewing angles, and excellent color accuracy.
Is Nano IPS better than regular IPS?
The short answer is yes. As we've previously mentioned, Nano IPS technology offers up a wider color gamut for better HDR performance, excellent viewing angles, and decent response times.
However, it isn't all positive news for shoppers looking to upgrade. While you may receive better colors, buying a Nano IPS gaming monitor will cost you more (depending on the specifications).
Nano IPS panels are more expensive to produce meaning you'll have to fork out additional costs if you want to reap the rewards of LG's in-house technology.
Nano IPS vs TN vs VA
The age-old question. No, jokes aside, people do ask this – and for good reason. We have an indepth guide on IPS vs TN vs VA here, with many of the same conclusions applying to the Nano IPS comparison.
That being said, on average, Nano IPS panels offer much better colors, wider viewing angles, and greater color gamut coverage than both TN and VA.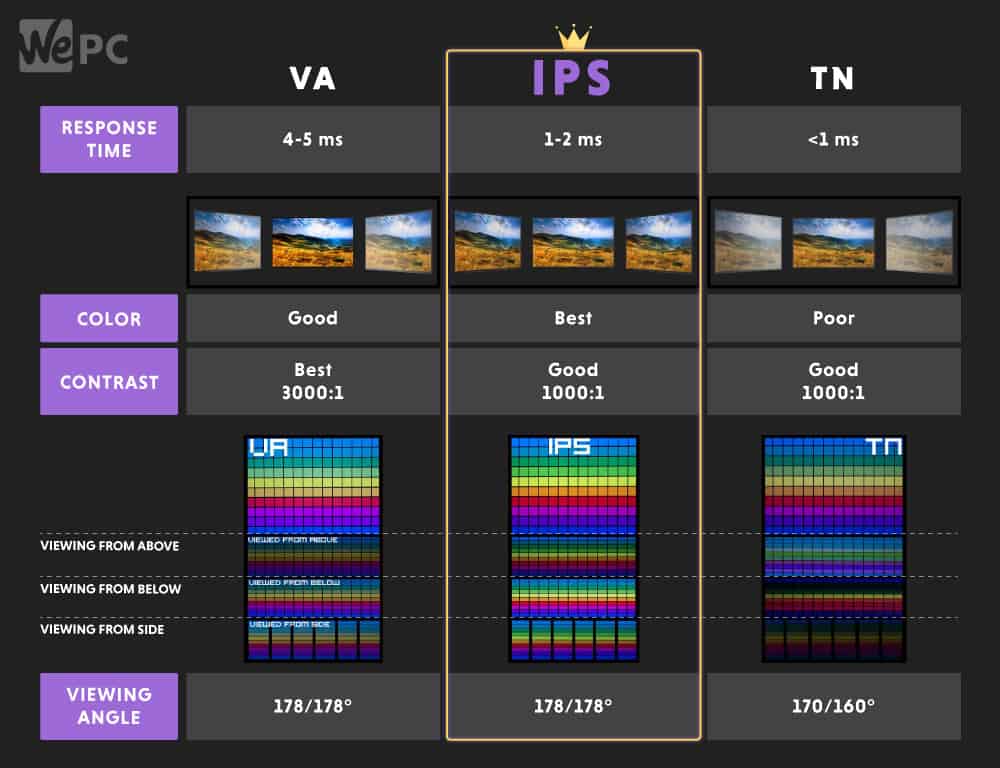 TN, however, offers up slightly better response times on average. VA panels also provide deeper blacks and a better contrast ratio when compared to Nano IPS – with the former offering 3000:1.
Should I choose Nano IPS?
Well, that all depends on what you prioritize when it comes to visual fidelity.
If you're looking for the absolute best color accuracy and HDR performance, Nano IPS should be high on your list of considerations. It provides excellent color coverage for a true HDR experience while maintaining good response times and viewing angles – perfect for both gamers and content creators.
Having said that, don't forget the price premium that Nano IPS adds to your display. While they offer a stunning visual experience they will be more