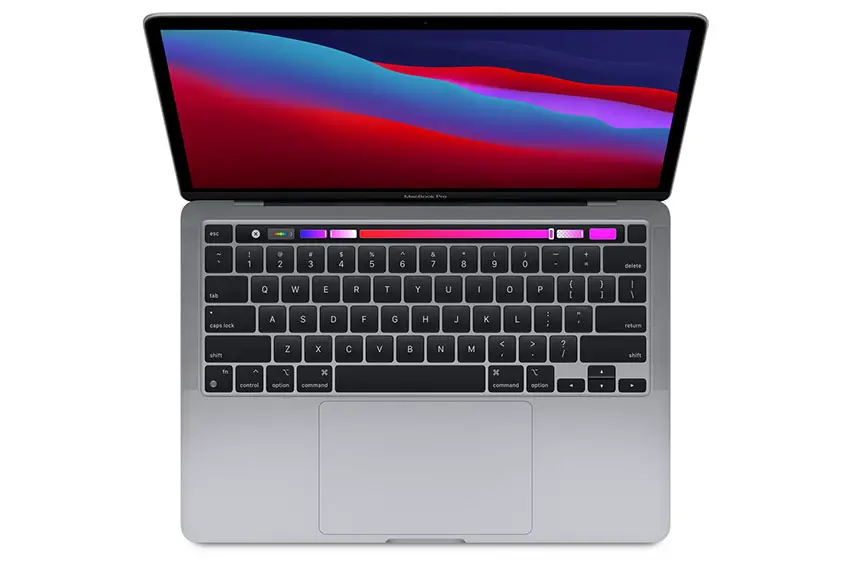 I think the new M1 Pro/Max MacBook Pros are destined to become many filmmakers daily drivers – it's become mine. When at home and ready for a longer work session even the high-quality display won't cut it for most people's desire workflows. You'll need a solid monitor to make the most of a desktop workstation.
If you want to find a monitor for yourself, The Tech Chap has put together a varied list of the best monitors for the MacBook Pro. It includes something for everyone, whether you are looking for a professional-grade display for important work or a secondary screen for some extra real estate.
Monitors can be selected for a lot of reasons, though price is likely one of the most important to most people. In terms of actual features, the actual most important spec is likely the connection.
You'll need to ensure compatibility between your computer and display. Today, the best are usually running over Thunderbolt 3 or USB-C. Thunderbolt has some advantages with faster data transfer and powerful Power Delivery specs, but USB-C is quite close.
Any current MacBook is able to support Thunderbolt or USB-C. Picking up a display with one of these ports is going to simplify your connection since it usually means one cable while still keeping functionality of the monitor's extra USB ports. The newest MacBook Pros do support simple HDMI 2.0, but that doesn't have the same advantages.
For size, you'll need to understand your workspace and what you are doing. The best option for most situations is a 27" screen. It hits a nice sweet spot. However, for graphics work or simply wanting more space a 32" can fit the bill.
Also, you'll want to check the aspect ratio to maximize usable space. 16:10 monitors are preferred for most work since it gives some more vertical space. You could also go in the complete opposite direction and get an ultrawide that grants you tons of horizontal space – perfect for lengthy timelines.
Graphics-dependent work will need to check out resolution and color specs. Full HD is fine up to 24", but for 27" and up you'll need at least 1440p and 32" benefits from true 4K. As for the panel type you should go with IPS. Most displays are this and it is solid. Alternate options are mini-LED and OLED, but those are pricey and specialized.
Color work should have at a bare minimum 100% sRGB. For professional work you should be looking at getting nearly all of Adobe RGB and/or DCI-P3 color spaces.
Refresh rate is usually reserved for gaming conversations. Interestingly, the latest MacBook Pros actually offer a fast 120 Hz refresh rate. You might actually feel a drop in smoothness if you go between the laptop display and a slower 60 Hz external. Realistically, 60 Hz is plenty for most creative workflows.
There are some recommended options to help you get started.
Dell has the UltraSharp U2720Q. It's a solid 27" 4K display that seems to be great all around. It's sharp, has good color accuracy, has a decent DisplayHDR 400 rating, and good usability. It's not quite perfect, but it is a good buy.
ASUS enters the fray with the 27″ ProArt PA278CV coming in at half the price of the Dell. It goes down to 1440p resolution and color is at 100% sRGB. It's a decent display and has a slightly faster 75 Hz refresh rate.
Those on a tighter budget might want to consider the Dell S2421HN which is a 24" Full HD monitor without too many frills. If you just want a second screen to throw up some basic documents or YouTube this will do the trick.
For a daily driver, they use the LG 38WN95C – an UltraWide 28" curved monitor. It's huge, has Thunderbolt 3, HDR support, 98% DCI-P3 coverage, and a surprising 144 Hz refresh rate. It is expensive.
Getting into the highest price tier you might want to seriously consider the Apple Pro Display XDR. It is a 32" 6K retina display that uses mini-LED tech.
That allows it to hit some outstanding numbers for contrast and brightness, up to 1600 nits at peak. It's not perfect and that price is extremely high, but sometimes sticking with Apple on Apple is a key for success.
For gaming or some alternate options you can consider going with a television or dedicated gaming display, but those are not optimized for the same features that filmmakers might need. 
Do you have a favorite or dream monitor?
[source: The Tech Chap]
Order Links: