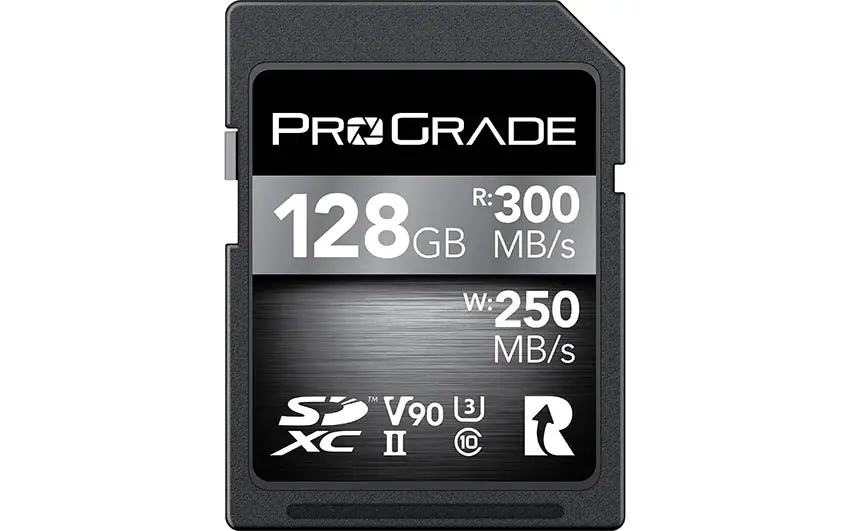 Sony is starting to bring more of its advanced codecs and features along with faster continuous shooting to its "basic" cameras – now including the a7 IV. Being able to shoot 10-bit 4K at up to 60p is great, but you will need faster storage to handle it.
The XAVC S-I codec is especially heavy. One thing Sony did with the a7 IV to make it more capable is give it one of the fancy new CFexpress Type A/SD combo slots that first appeared on the a7S III.
You'll find that some of the top-end shooting modes will have specific card requirements. So watch Matt WhoisMatt Johnson explain what cards you should invest in.
Believe it or not, even to hit the top 4K 60 fps shooting rates you don't need cards that are all that fast. Some V30 cards will do the trick. This is specific for the XAVC S and XAVC HS modes. V30 SD cards, like the recommended SanDisk 128GB Extreme Pro UHS-I SDXC Cards, are good and reliable.
Moving up to the edit-ready and intra-frame XAVC S-I 4K codec you will need to invest in some V90 SD cards. A couple brands made solid options. SanDisk makes the cut again with an Extreme PRO UHS-II V90 Card, though another option from ProGrade Digital will do the trick as well.
If you want the most consistent and matched experience you will be best served with a set of SD cards. Only one of the a7 IV's card slots are the dual CFexpress Type A/SD variety. Interestingly, there are no video shooting modes that require a CFexpress card. Save some cash and stick with SD cards.
Where you still might consider CFexpress Type A cards is if you want to shoot in burst mode for stills. In this case the dramatically faster speeds will mean a faster time to clear buffer and much longer bursts. Filmmakers won't benefit much at all unless you want to get faster offload times when you move over to your computer.
This was actually a very simple one. For video on the a7 IV don't worry about CFexpress just yet. And for best performance, you are best off with V90 cards, though the standard shooting modes only require V30 cards and are still great.
[source: Matt WhoisMatt Johnson]
Order Links: