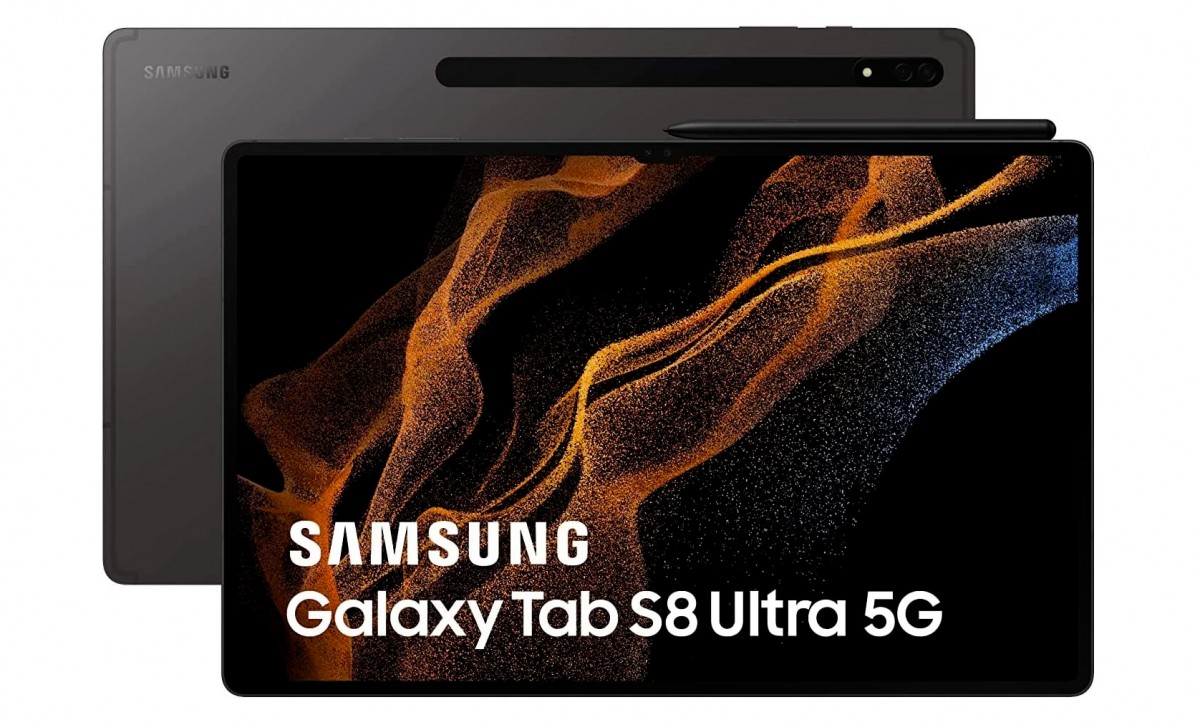 Samsung's upcoming Galaxy Tab S8 series should be arriving to Europe sooner than later. The entire Tab S8 lineup was briefly listed on Amazon Italy and everything about them was made public. Frankly, it's not much we didn't already know about.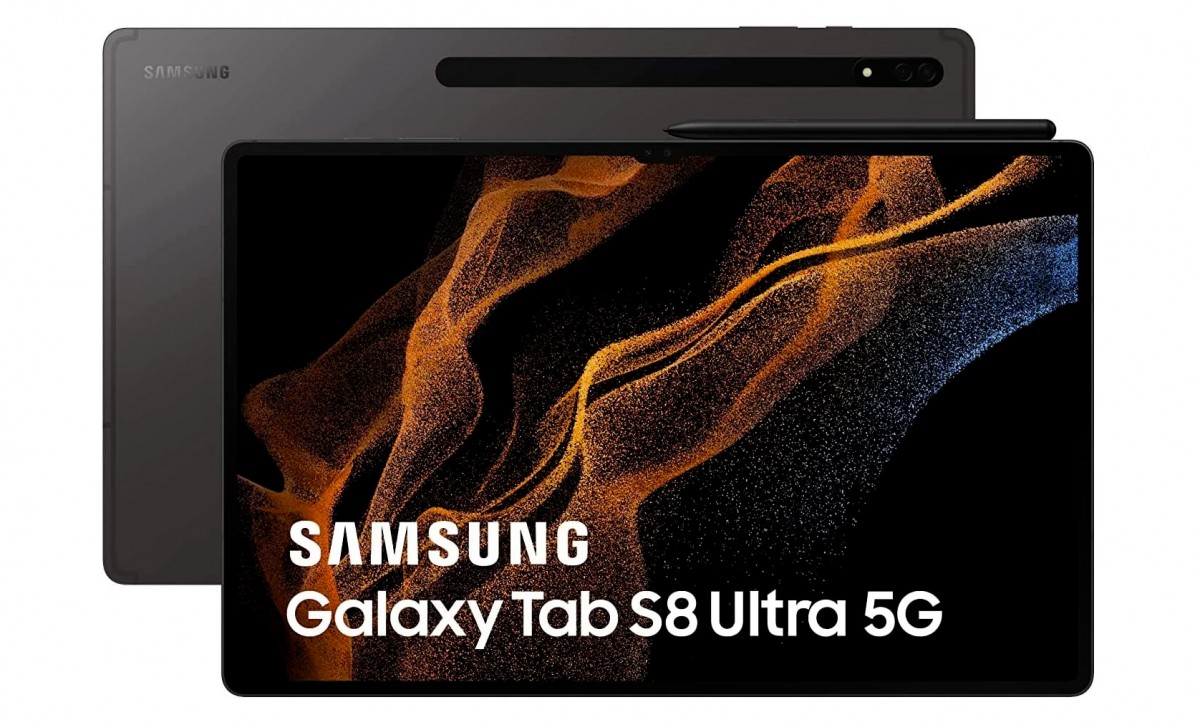 All three tablets will come with the Snapdragon 8 Gen 1 chipset, Android 12 pre-installed, and the display sizes range from 11 inches, 12.4 inches on the Tab S8+, and 14.6 inches on the Ultra, as well as a dual-selfie camera setup that's specific to the Ultra.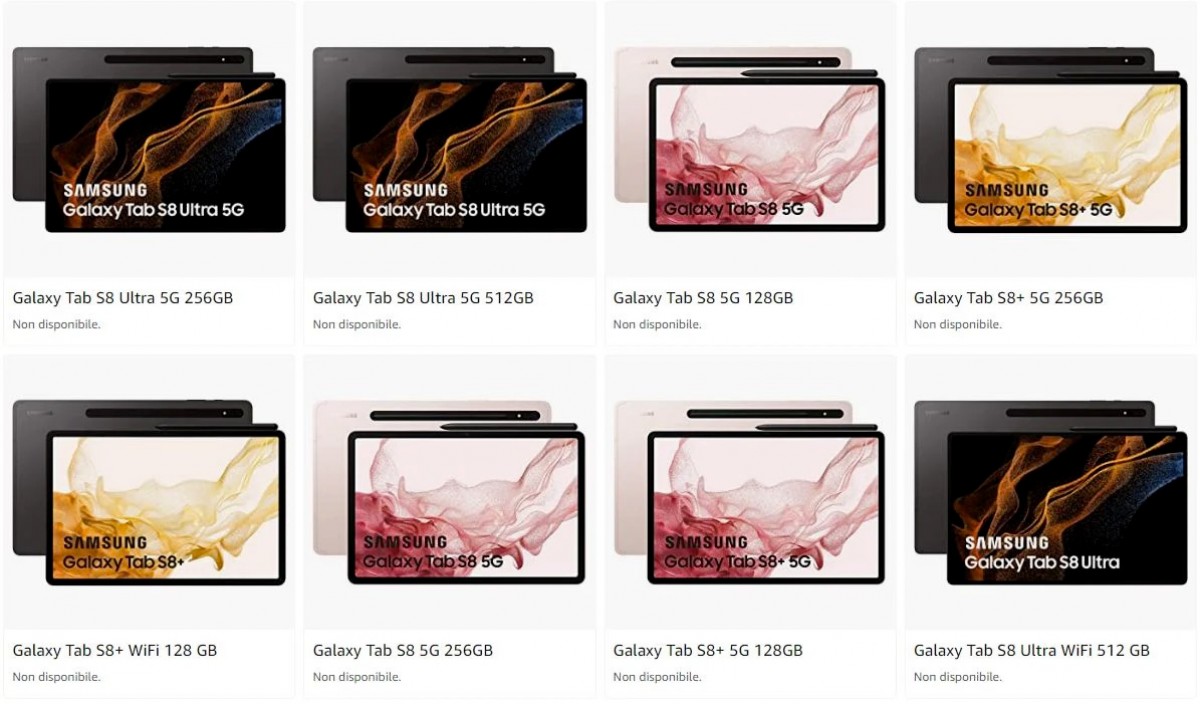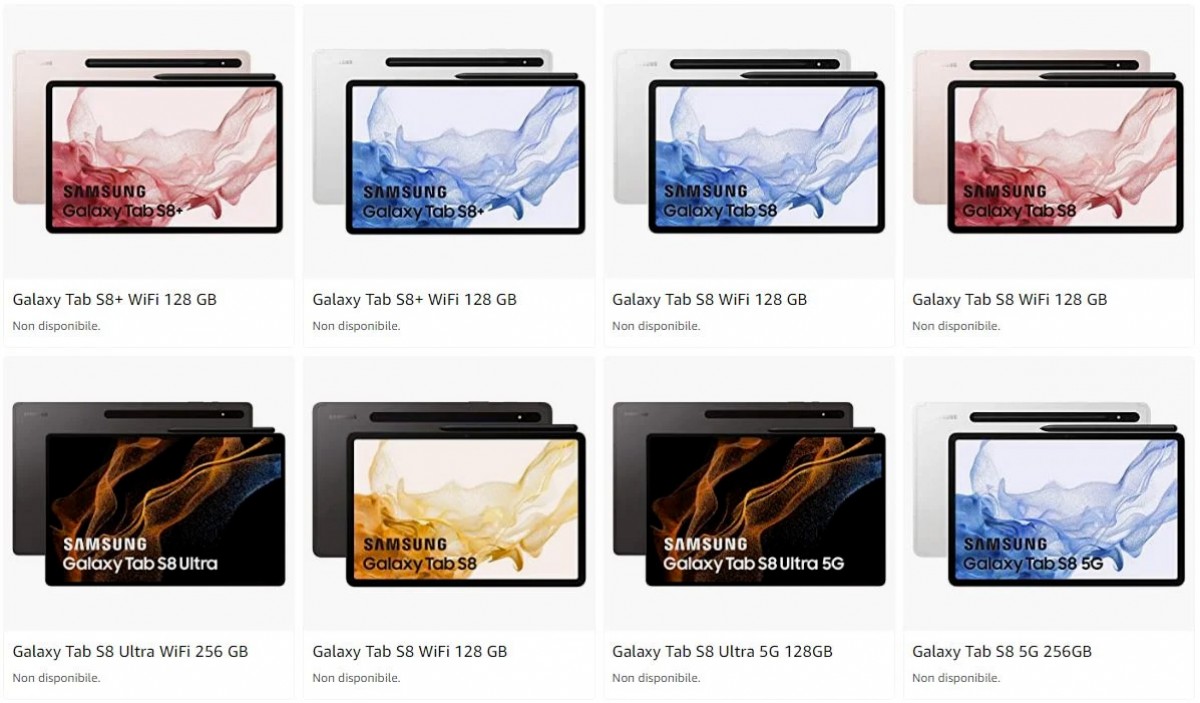 Battery capacities for all three tablets are 8,000, 10,090, and 11,200 mAh, respectively. Colors for the Tab S8 and Tab S8+ include silver, rose gold, and gray and there are Wi-Fi and 5G models for all three sizes. The Ultra will only come in gray.
All three models will include the S Pen and each will be able to place it on the back of the tablet just beneath the camera. In this case, all tablets each have a 13MP main camera. Here are the spec sheets for all three models.
The listings have already been taken down, but the timing could mean Samsung may be ready to release the tablets to European markets soon. We wonder whether the Galaxy S22 series will beat the Tab S8 series to launch or whether Samsung may launch them at the same time.