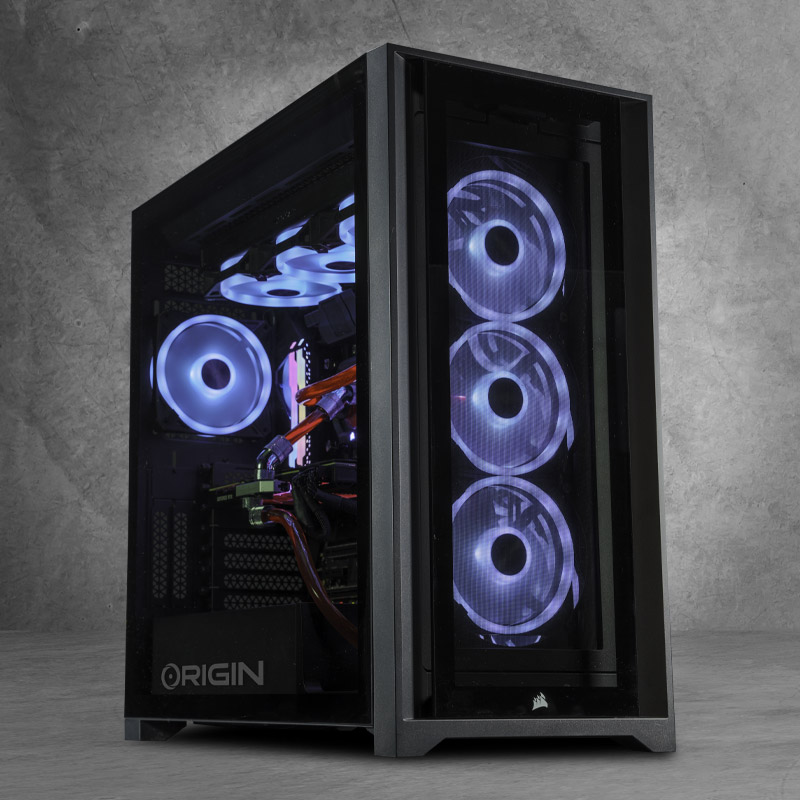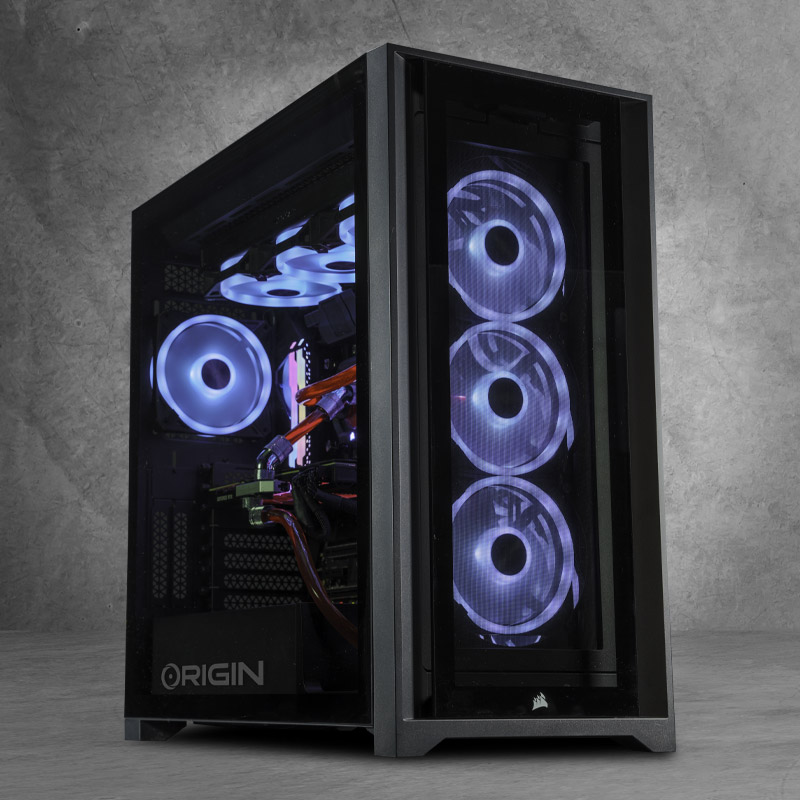 March 23, 2022 | By Anthony
In recent reviews from Forbes and TechRadar, there was no shortage of positive feedback for the ORIGIN PC MILLENNIUM.
Forbes took at look at the latest model, the MILLENNIUM 5000T. Featuring CORSAIR's latest case, the desktop instantly catches the eye. Built with the latest tech and hardware, Forbes called out the spacious interior, leaving plenty of room for airflow. With the optimal cooling setup and help of an NVIDIA GeForce RTX 3090, the PC could easily play games even in 4k. The biggest praise was given toward its gaming performance, featuring near flawless performance on all games aside from Elden Ring. However, this was attributed to it being a port, rather than the gaming PC itself.
TechRadar reviewed the MILLENNIUM 5000X, giving it a 4.5 out of 5 star rating for its incredible performance, the excellent customer service provided, and the number of configuration options available. The 5000X case provides an easy to adjust framework. Any customizations or future upgrades are made easy, especially with ORIGIN PC's lifetime customer support. Again, the major highlight of this review was the gaming desktop's ability to easily run modern games at the highest settings. Combining service, quality, and limitless customization options make the ORIGIN PC experience a premium one.
Those interested in learning more about ORIGIN PC gaming desktops can visit: https://www.originpc.com/gaming/desktops/
Those interested in learning more about ORIGIN PC workstation desktops can visit: https://www.originpc.com/workstation/desktops/