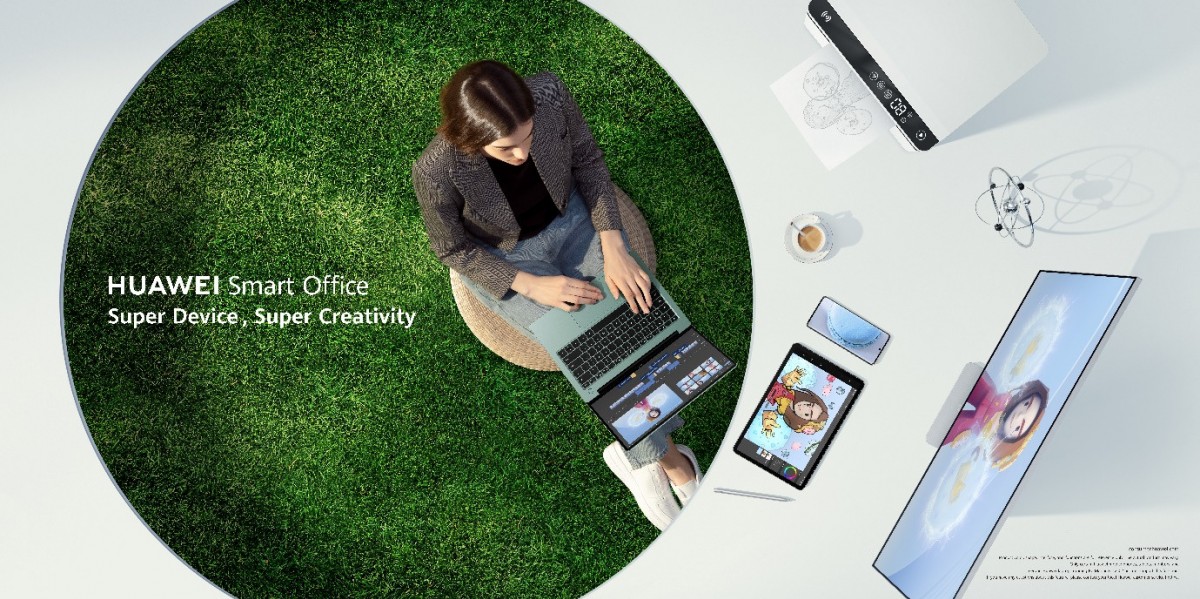 Huawei has been working on seamless integration across its laptops, tablets, smartphones and smartwatches for some time now and the newly announced Super Device software package marks the next step towards that smooth workflow. Super Device is an umbrella term for its connectivity features across Health and Fitness, Easy Travel, Smart Office, Entertainment and Smart Home.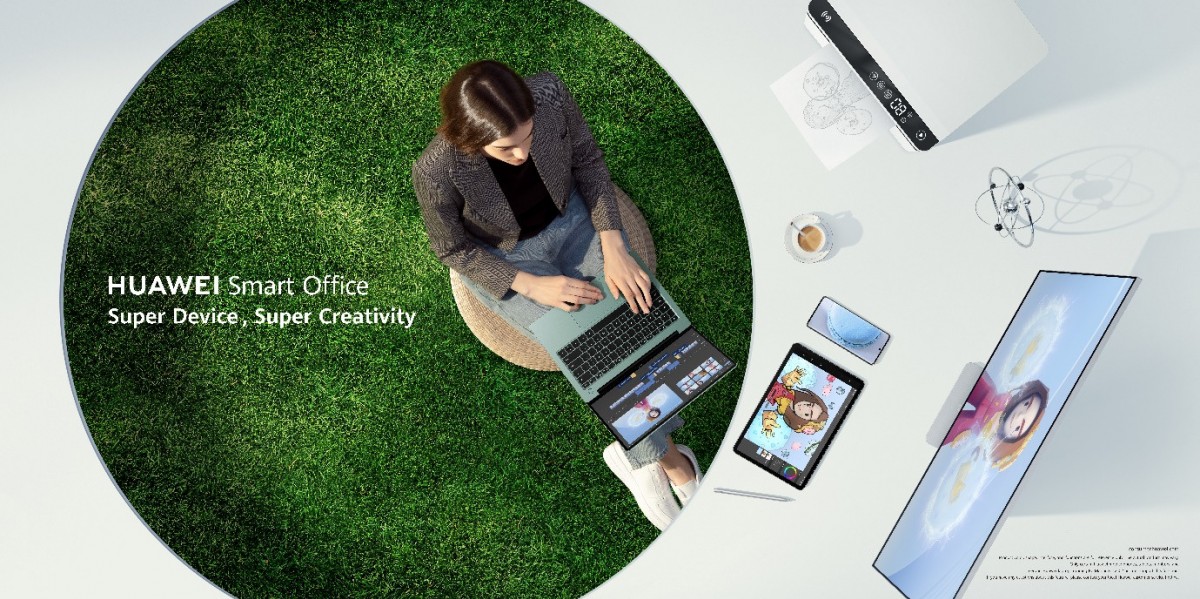 Smart Office, as the name implies, aims to improve productivity by enabling Cross-Device Collaboration. The feature connects all devices into one "singular experience". The best part is that it doesn't matter if those devices are running Windows or Huawei's HarmonyOS.
You can use the phone's apps on your Huawei-made laptop (up to three opened apps simultaneously) by sharing the phone's screen on the Windows machine. Transferring files is also possible with simple drag and drop. Some of the compatible apps on Huawei's AppGallery can even run on Windows using the HuaweiMobile App Engine.
The Super Device feature also boasts easier pairing of Huawei's laptops with peripherals like the company's TWS buds, speakers and even Bluetooth-enabled mice and keyboards.
Some of the features aren't new and we covered them in our reviews of the most recent Huawei devices, including tablets, but the inclusion of new ones makes the whole ecosystem experience a bit more polished.