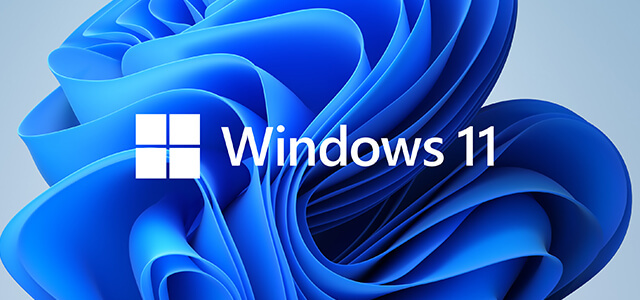 As of yesterday, Windows 11 has officially been released to the world. There's a lot that has changed and a lot of features have been added, but today we'll be going over how to upgrade to Windows 11 and troubleshoot any known issues. This list will get updated as more issues become known, so if you're waiting out the bugs be sure to check back regularly. 
Windows 11 Readiness
First, check our previous post about how to get your system ready for Windows 11, if it's compatible. Some things have changed since then, however, as Intel and Microsoft announced that some 7th Gen CPU's will be eligible for the upgrade, but these are mostly relegated to older Microsoft Surface devices. Another thing to know is that Windows 11 must be installed in UEFI mode, so CSM must be set to off in the BIOS. If your Velocity Micro system was built in the last 3 or so years, then it's likely set to CSM mode. Unfortunately, this means that you will have to reinstall Windows 11 from scratch. CSM was standard in the PC industry at the time, and sadly Microsoft did a poor job of communicating the requirements for Windows 11 ahead of launch. 
Installing Windows 11
Assuming that you know your system is compatible and you've sorted out the UEFI settings, how do you get Windows 11 installed? If you're the patient type, then just wait until Windows Update offers it and allow the magic to happen on its own. For the rest of us, there are a couple ways to get it right now. Microsoft provides three different ways to get Windows 11:
The Installation Assistant. This is the best route to upgrade an existing Windows 10 computer to Windows 11. The Assistant will check to make sure your system meets all of the requirements and tell you how to fix any compatibility issues. Once everything checks out it will begin downloading and installing Windows 11 and if everything goes smoothly, it should reboot into the Windows 11 desktop. Download Here.
The Create Installation Media. This option works exactly the same as the Windows 10 Media Creation Tool, just with Windows 11. It allows you to create a thumb drive to boot into a Windows 11 installer or create a Windows 11 ISO file to use later or to burn to a DVD. Download Here. 
Download Windows 11 Disk Image (ISO). This is for users who want to create bootable media like USB drive or DVD or a virtual machine. Download Here.

Known Windows 11 Update Issues
This list will be updated periodically as more issues become known.
If Hyper-V, Hypervisor, or Virtual Machine Platform are enabled in Windows then the upgrade cannot continue. Turn them off to perform the update and re-enable them after Windows 11 has been installed.  

On Windows 11 compatible AMD CPU's there is an issue with gaming performance being impacted by as much as 15% due to a CPU core scheduling issue in Windows. AMD and Microsoft have promised to issue a fix soon.
Some users have reported an issue where the Windows 11 Installation Assistant gets stuck at 71%. The workaround seems to be to restart the computer and rerun the Installation Assistant as admin.
The following two tabs change content below.
Ryan is a senior engineer and Production Manager at Velocity Micro. In his spare time, he enjoys entering Carson Wentz lookalike contests and lifting heavy objects.