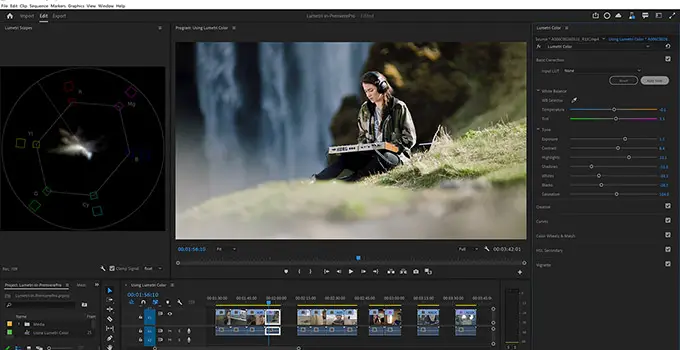 Sometimes flicker happens. Working events where there are always lights that are nice and decorative for the location but aren't exactly tuned for video production. Weddings are likely a huge culprit for this type of behavior and a job where you absolutely need to be able to get good results.
If you can't get it done in-camera, you might have to rely on post and make sure you have a foolproof method to rely on. That is exactly what Matt WhoisMatt Johnson is promising in one of his latest videos. He has a couple methods for removing flicker in Premiere Pro or any other NLE, including one that he says is a guarantee.
Matt sticks with Premiere for these tutorials but the method should be similar in other NLEs.
Method 1: Quick and Easy
This is the way that most people talk about removing flicker. It's also quick and easy. Pulling up the problematic clip on the timeline you start by duplicating the clip and placing it on the track above the original.
Then shift the top clip over a single frame. Next, you change the opacity of this top track to 50%.
With that all done you should be able to play it back and see a flicker-free image. There is going to be an increase in motion blur but that is preferable to flicker.
Method 2: Guarantee Flicker Removal
If you use the first method and don't get the results you need you should try this way. The only downside is you'll need to pick up a paid plug-in from Digital Anarchy. It's not the cheapest at $150. Matt finds its value to be there as when you need it it can be a lifesaver.
When you run into an extra flickery clip you can whip out this plug-in to take care of things. It does require some finesse – though there are settings you can use to get it just right. Looking at the settings you will see a good amount of presets.
The default is rolling bands but there are a lot of other options. One in particular that seems useful is the slow motion preset. In the example clip it was shot for slow motion so it makes sense. Just changing over to this preset did wonders.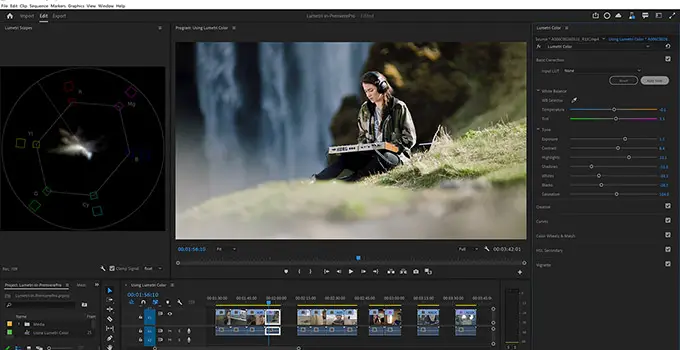 It's still not perfect. There is a small degree of ghosting here. That is when you can flip on the Motion Compensation option and it should resolve that issue.
There is a unique issue with this example clip since there appears to be one light that is strobing at a different rate than the others and isn't getting fixed. In these cases Matt recommends exporting out a version of the clip with the Flicker Free plug-in baked in. This way you can use it again in a clean way.
When you are applying it again you can tweak the threshold. Upping to 100% can help ensure detection. But, the ghosting is back. In this case you can use a mask to select the area you need fixed and now you have a clean image. It's a great way if you tend to run into flicker in your work.
What do you think of the results?
[source: Matt WhoisMatt Johnson]
Order Links: