Introduction
The Honor 50 is Honor's latest mid-range smartphone for 2021, sporting an attractive design with a larger screen, impressive camera specs and fast performance.
Despite not being aimed squarely at photographers, the Honor 50 still has some pretty impressive photographic prowess, with a quadruple lens set-up which includes a 108 megapixel "main" camera which is pixel-binned by 9x to create 12 megapixel images, an 8 megapixel wide angle camera, plus dedicated 2 megapixel Bokeh and Macro cameras.
Other specifications relating to the Honor 50's camera include 4K/30p video recording, an LED flash, and a 32 megapixel front-facing "selfie" camera. General features include a 6.57-inch OLED screen, and either 128Mb or 256GB of built-in memory with 6GB and 8Gb RAM respectively.
It can't fail to have escaped many people's attention, the problems that Huawei has been having in recent years. As a result of an ongoing feud with the US administration, the most recent Huawei phones such as the P40 Pro are not permitted to access the Google Play app store, which severely curtailed their popularity in Western markets. 
We're pleased to say that, due to being sold by its parent company Huawei in late 2020, Honor devices now fully support Google Play services, including the new Honor 50.
This means that all of our favourite Android apps are fully accessible via the Google Play Store – this includes big names such as Instagram and WhatsApp. Honor also has its own Honor Store app which gives you access to lots of other apps.
At the time of writing, the price of the Honor 50 in the UK is a competitive £379.99 for the base model with 6GB of RAM and 128GB of storage, whilst the 8GB Ram / 256GB storage model costs £449.99.
Ease of Use
With its 120Hz 6.57-inch OLED screen, the Honor 50 is on the large side for a smartphone, but still fits comfortably in the hand – and it's not as ridiculously big as a device like the Samsung S21 Ultra, which has an even larger 6.8-inch screen.
We've been using the "Midnight Black" colour way for this Honor 50 review, which is the most understated of the four different colourways that are available – there's also Emerald Green, Frost Crystal and Code, the latter being emblazoned all over with the Honor logo.
The display takes up virtually all of the screen, with just a small circular cut-out in the top-centre for the selfie camera. As such there's no "notch" in the traditional sense, but there is always a small amount of display that's permanently reserved for the phone settings when viewing anything in full screen.
Launching the native camera app requires a simple swipe up from the bottom right hand corner of the lock screen. Anyone who has used a Honor or Huawei phone before will already know that the native camera app is very well-featured, giving you lots of shooting modes to experiment with, so there's no need to install a third-party app to take advantage of everything that it has to offer.
By default, the camera app launches in the standard "Photo" mode, but you can swipe right or left to choose different shooting modes. To the left you'll find "Portrait", "Night",and "Aperture", and to the right you'll find "Video", "Multi-Video", and "More". We'll go through most of these in more depth as the review continues.
The Honor 50's default Photo mode is probably what you'll use for the majority of your shots. On the screen you'll see the zoom options, which range from Wide (ultra wide camera) to 2x digital zoom options. . In between you have the 1x (standard camera) option.
Although it's not immediately apparent, you can also digitally zoom in up to 10x. Levels of zoom in between 1x and 10x are created by a combination of optical and digital zoom using artificial intelligence. You can pinch in and out to zoom at different focal lengths, or run your finger up and down the slider.
At the top of the screen there are a few options to take note of. The first icon is to switch on the AI Lens – this is something which allows you to take a photo of an object and have the phone find similar items for sale online.
The second icon is to switch off or on artificial intelligence. If you have it switched on, the Honor 50 will alter its settings to best match the scene in front of it – the display will show what it thinks it has detected (for example, dogs, flowers) so you can be sure the right settings are likely to be applied.
The next icon is a flash icon, which you can switch to off, on, automatic or "always on". Next is an icon for choosing between various digital filters, and finally, there's a settings icon where you can make more in-depth changes, such as to aspect ratio, switching on audio control and selecting a video resolution.
You can tap around the Honor 50's screen to select the focus point you want to use, and when you're ready to take a shot you can either use the virtual shutter release button, or the physical volume up and down keys on the side of the phone.
Portrait mode is something you can use with human subjects to create a shallow depth of field effect by enabling the Bokeh option and/or to apply a Beauty filter, with a scale running from 0-10.
If you want to create shallow depth of field effects with non-human subjects, that's where the Honor 50's Aperture mode comes into play. With that, you can photograph whatever you like, while also setting the aperture effect to between f/0.95 and f/16. An advantage of this mode is that you can make adjustments after the fact by tweaking the aperture settings in playback.
Night mode is something we've seen on a few different iterations of Honor and Huawei phones now, and as the name suggests, it's something you use after dark. It essentially works by merging together a series of short exposures to create the effect of a long exposure.
You can only use it in completely automatic mode, though – you can't adjust the ISO and the shutter speed. It merges all the images together automatically and very quickly, and best of all, the images can be taken handheld and without the need of a tripod.
Video mode is pretty self-explanatory, with up to 4K resolution available and a fastest frame rate of 30fps. There's also a 1080/60p mode that's enabled by default.
Multi-video is a brand new mode that we've never seen before. It splits the screen into two and uses two different cameras at the same time to provide two different viewpoints within a single video. You can choose from Front/Rear, Rear/Rear, Picture in Picture, Rear and Front options.
The first one is probably most useful as it allows you to film a subject and talk to camera about it at the same time, whilst Rear/Rear employs the wide-angle and standard lenses at the same time, with the latter providing up to 5x zoom, so you can film an ultra-wide and close-up view of the subject simultaneously.
In the More sub-menu, Pro mode is interesting and something that enthusiasts will likely be very interested in. With this mode you can make changes to the metering mode, ISO speed (100-12800), shutter speed, exposure compensation, AF mode and white balance.
You can only record images in JPEG format, though, not also raw format (DNG) as on some other Honor/Huawei devices.
The Super-macro mode enables you to focus on a subject that is just 4cms away from the Honor 50, although there is no auto-focusing available in this mode – you just have to ensure that you're holding the camera at the optimum distance in order to get a sharp image, which can be a little hit and miss.
The High-res mode produces a much higher-resolution image – 12032×9024 pixels to be exact – which is just over 3x bigger than the default 12 megapixel 3904×2928 pixel images that the Honor 50 records.
The other options available in the More menu are Panorama, HDR, Time-Lapse, Stickers, Documents and Story.
Image Quality
We have long been impressed by the image quality of Honor and Huawei devices, and the Honor 50 is no different.
In good light, colours from the main 108mp camera are bright, vibrant and punchy with a satisfying amount of detail in the resulting 12 megapixel pixel-binned images.
On the whole, exposures from the Honor 50 are well-balanced, while the AI setting in the "Photo" mode does a good job of selecting the correct settings for the situation.
We believe that most people will be happy to stick in that mode for the majority of their shots, only heading to one of the other modes – such as Pro – in certain scenarios.
The 10x digital zoom is acceptable, but we wouldn't recommend using it too often if you can avoid it.
In low light, the very impressive Night Mode comes into play to deliver excellent hand-held shots even when very little light is present.
The wide-angle lens displays very little distortion and is particularly useful for architecture and landscape shots.
The Macro and Bokeh lenses are somewhat hampered by their meagre 2 megapixel resolution – we often got better results by using the main camera and cropping in for macro shots, for example.
Aperture and Portrait mode are great for creating shallow depth of field effects. They do a good job of simulating the type of shot you could expect to achieve with a "real" camera, especially if you don't examine the images too closely and are only sharing them at relatively small sizes online.
Focal Range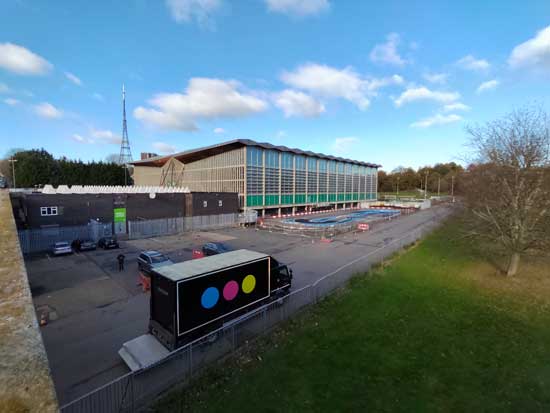 Wide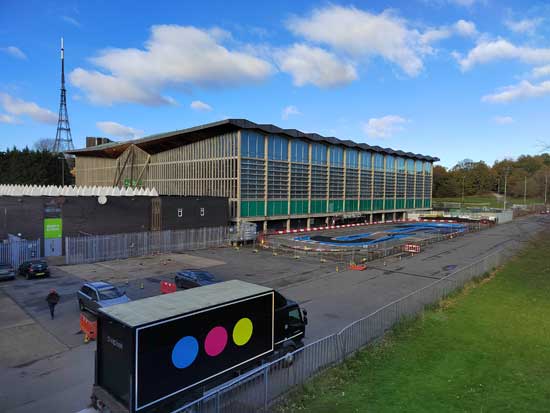 1x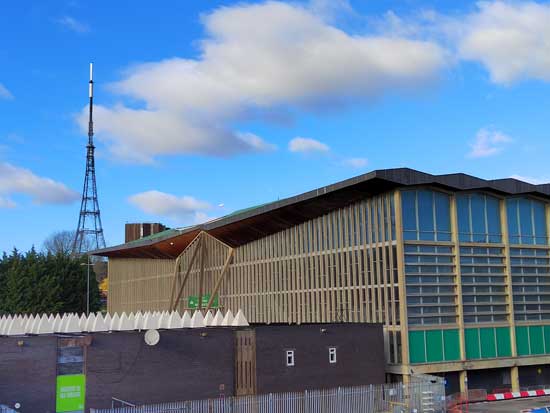 2x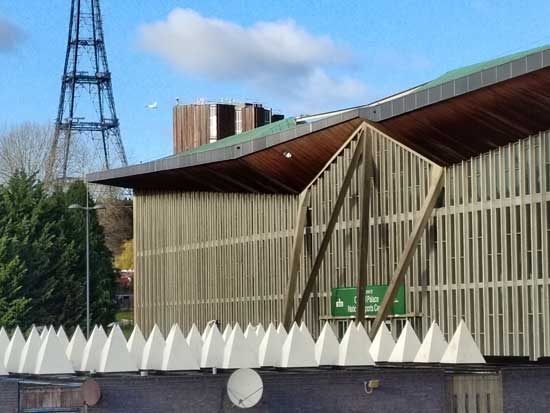 10x
Macro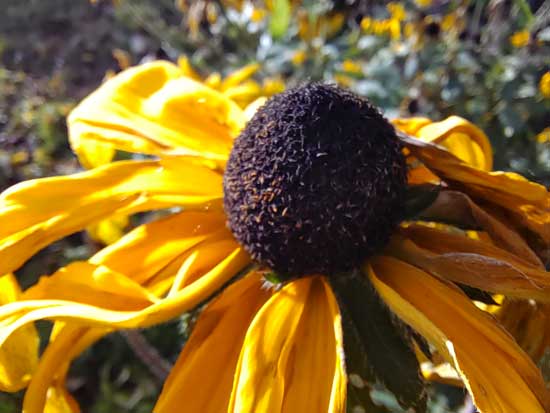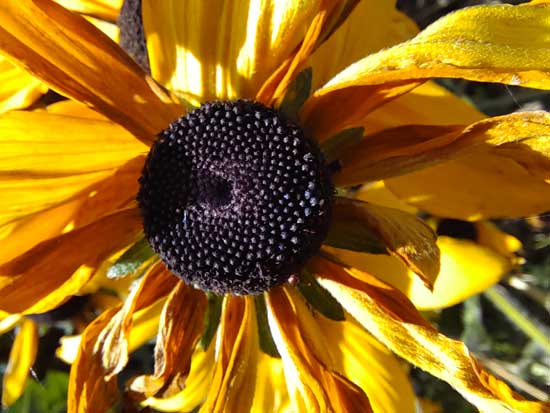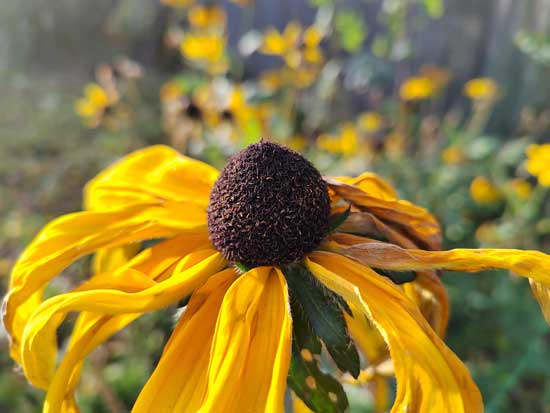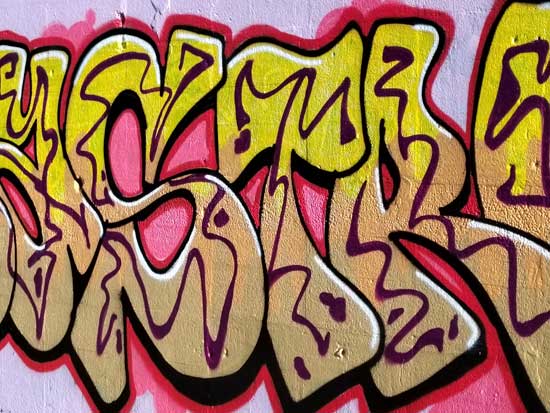 Bokeh / Aperture Mode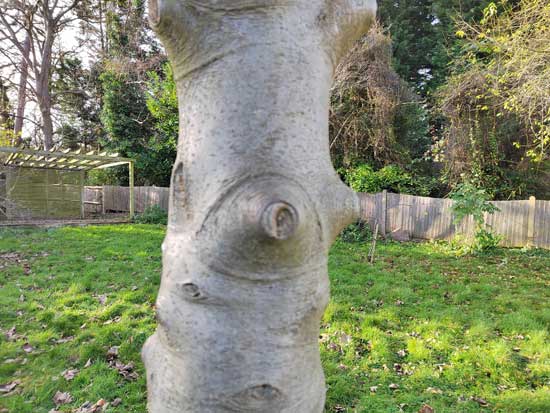 Focus on background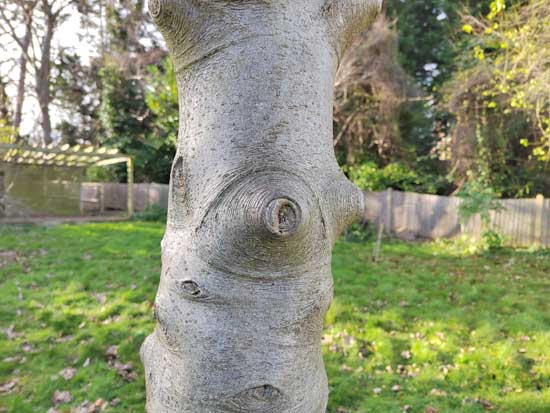 Focus on foreground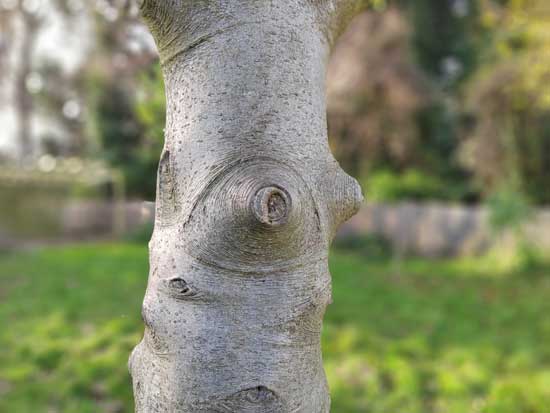 Aperture Mode – f/0.95
Aperture Mode – f/0.95
Filters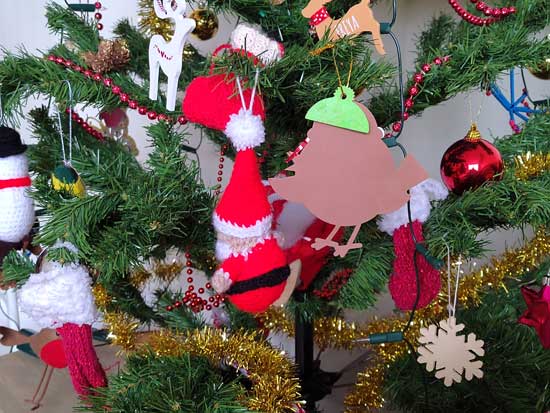 None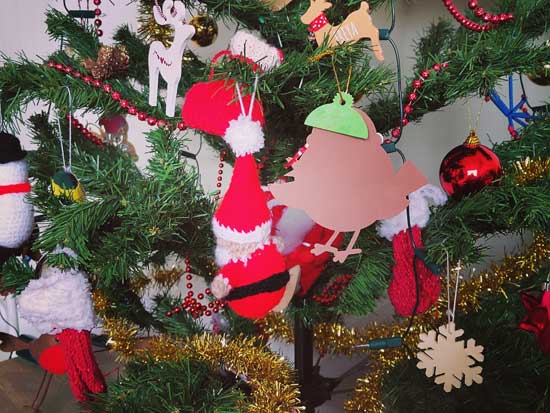 Sentimental
Impact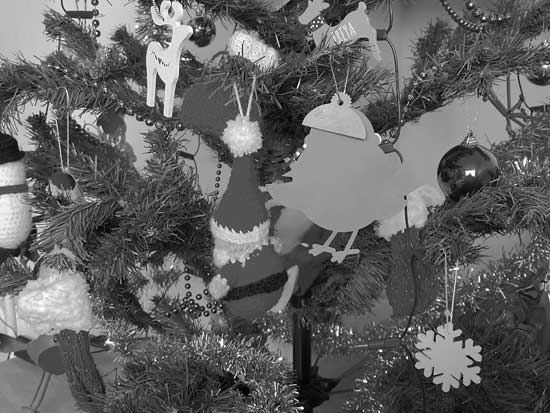 ND
Valencia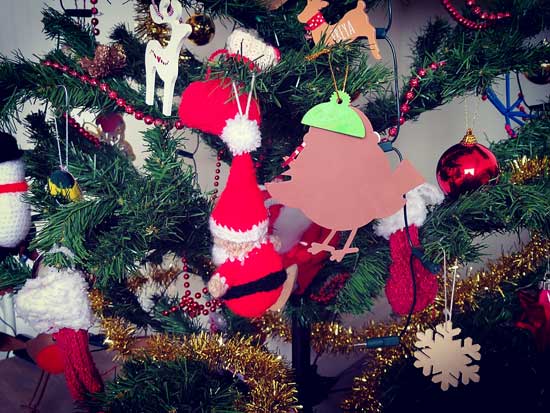 Blue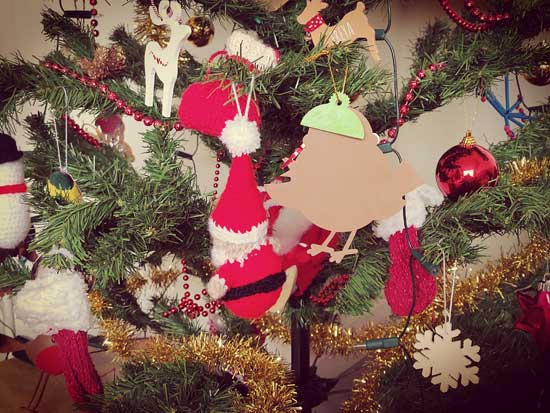 Halo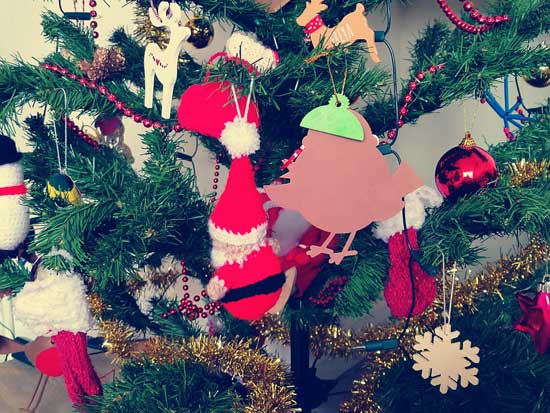 Nostalgia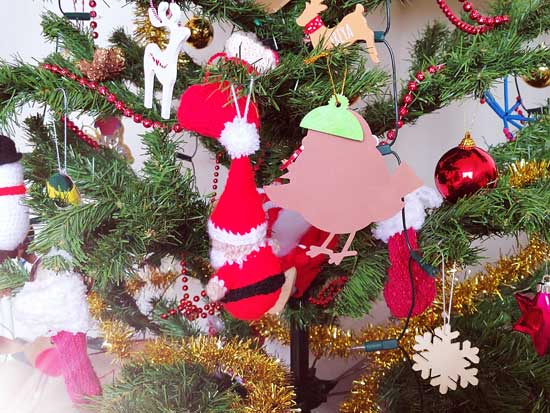 Dawn
Night Mode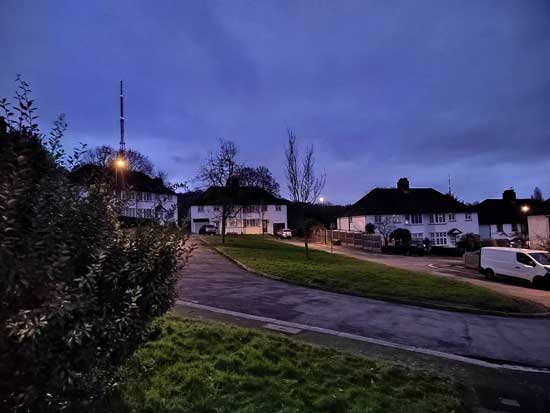 Off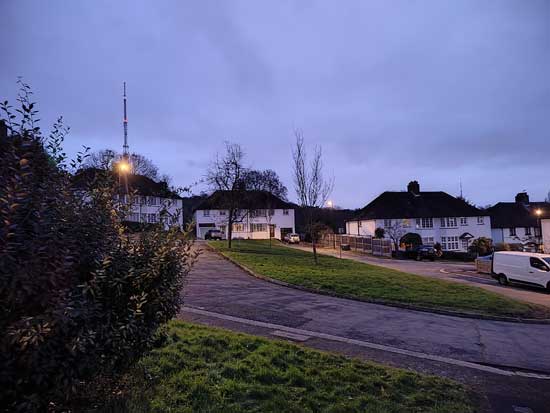 On
Flash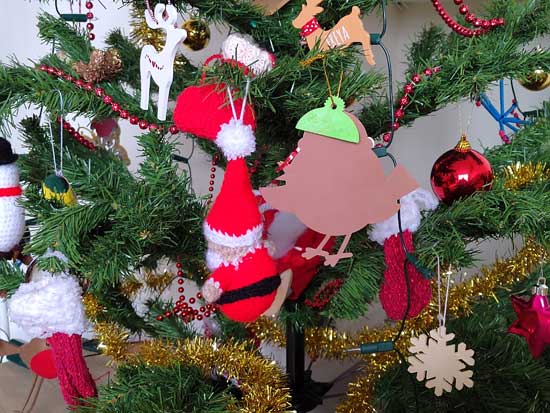 Flash Off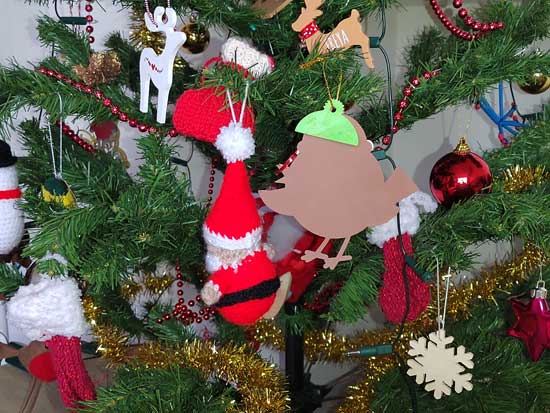 Flash On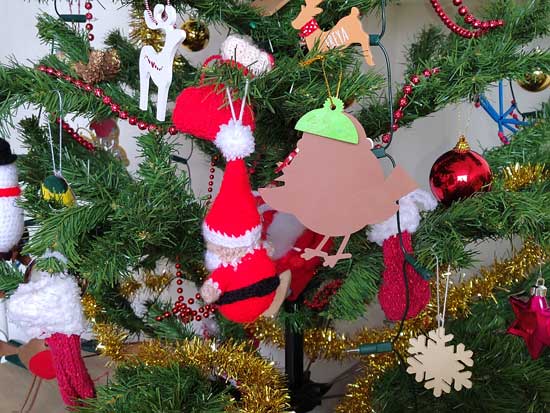 Flash Always On
HDR Mode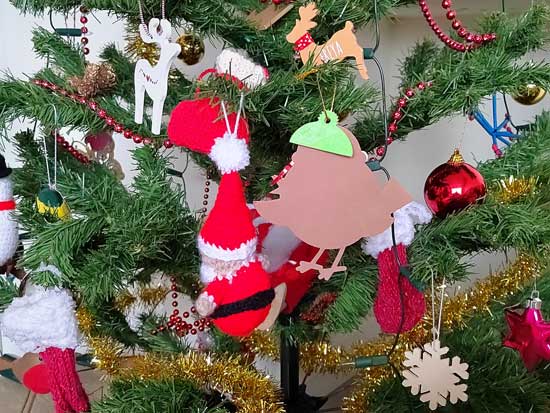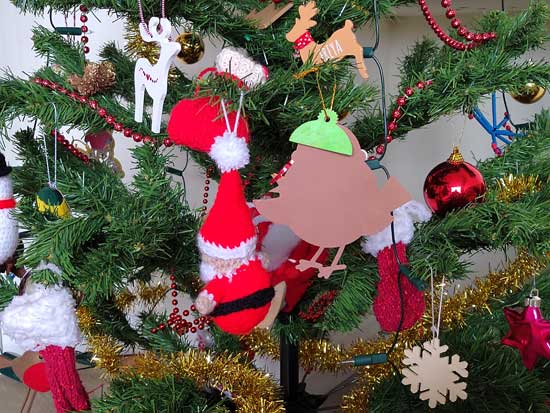 High-Res Mode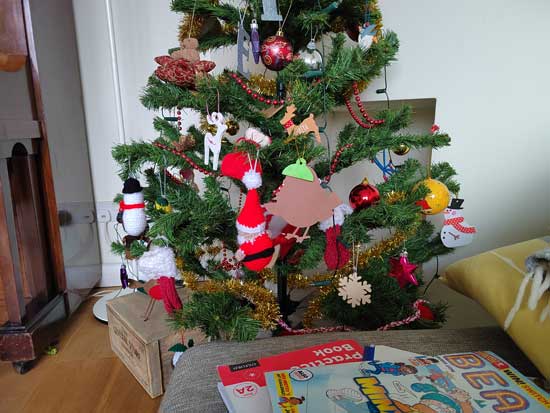 Off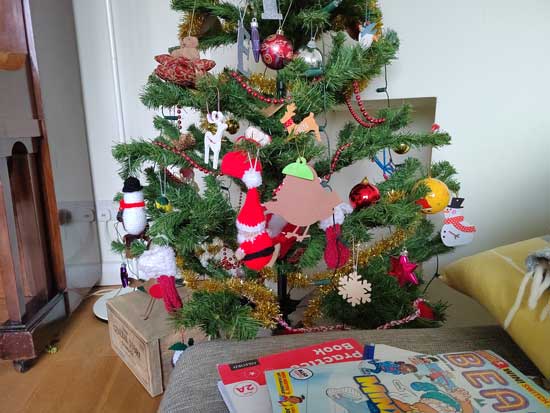 On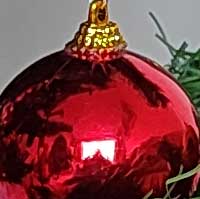 Off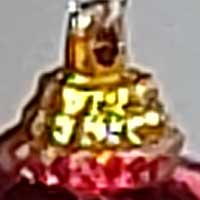 On
Panorama

Sample Images
This is a selection of sample images from the Honor 50 camera, which were all taken using the 108 megapixel JPEG setting. The thumbnails below link to the full-sized versions, which have not been altered in any way.
Sample Movies & Video
This is a sample movie at the quality setting of 3840×2160 pixels at 30 frames per second. Please note that this 16 second movie is 99.4Mb in size.
This is a sample movie at the quality setting of 1920×1080 pixels at 60 frames per second. Please note that this 15 second movie is 57.6Mb in size.
This is a sample Multi-Video movie at the quality setting of 2520×1080 pixels at 30 frames per second. Please note that this 20 second movie is 41.2Mb in size.
Product Images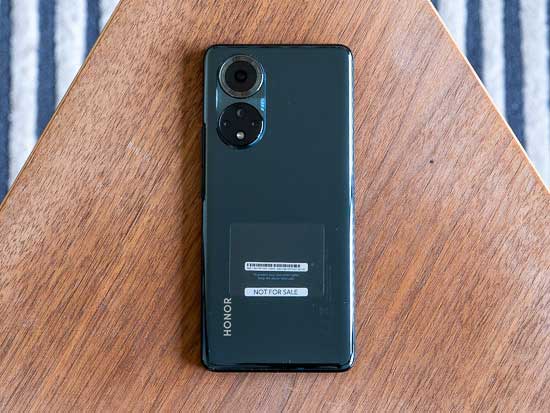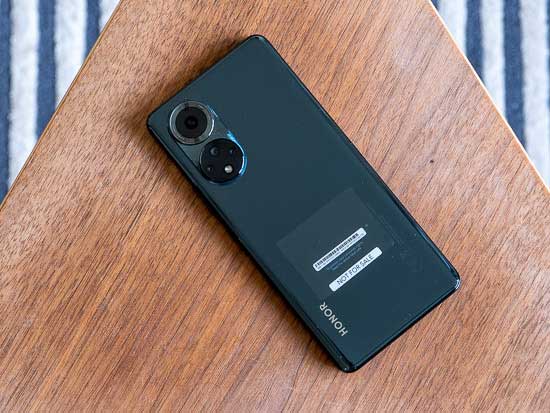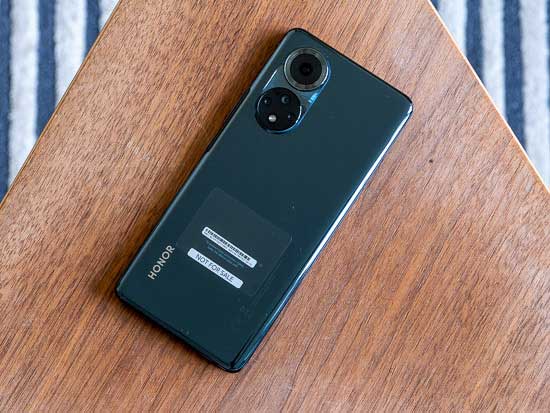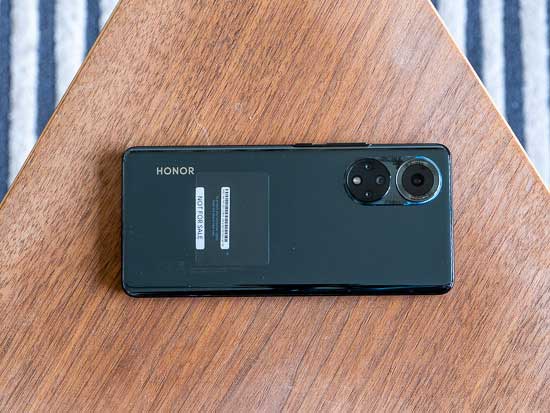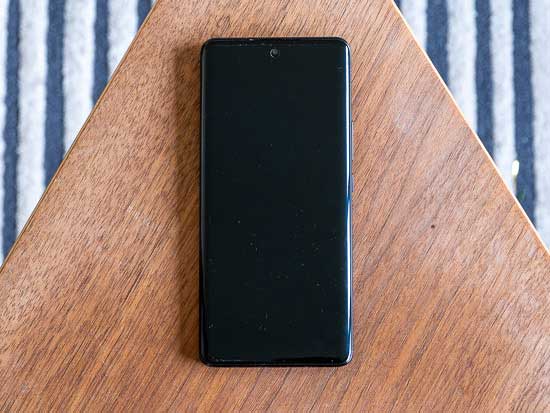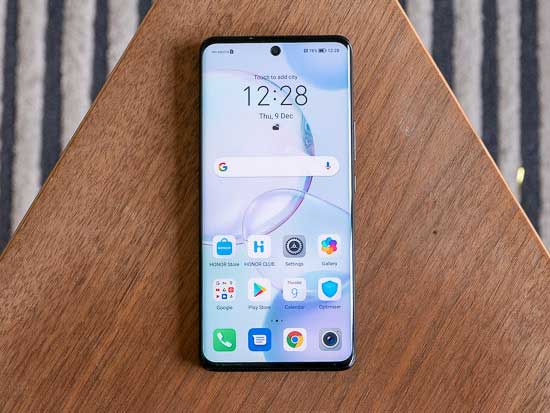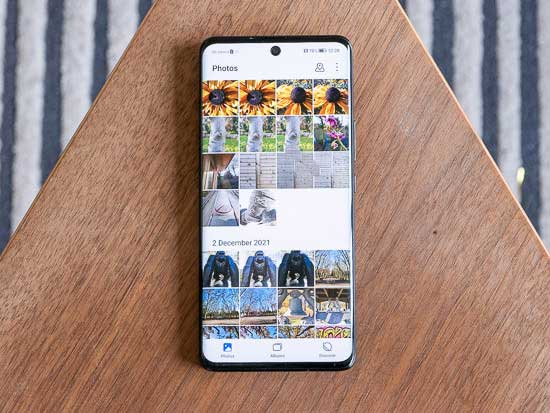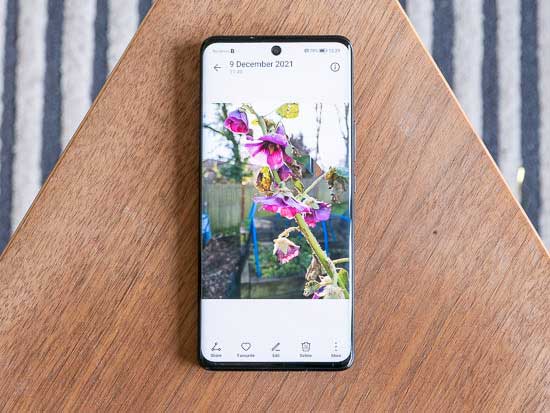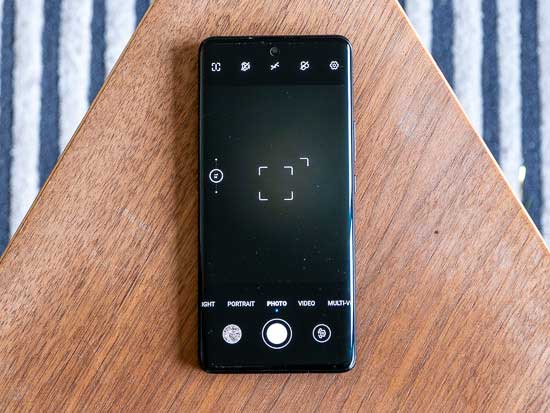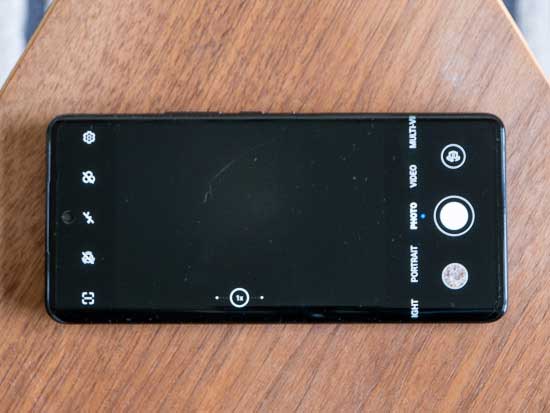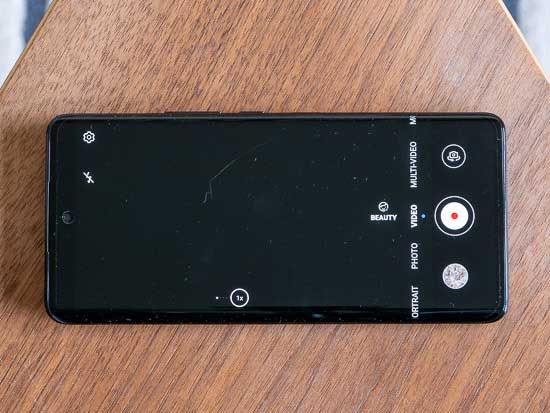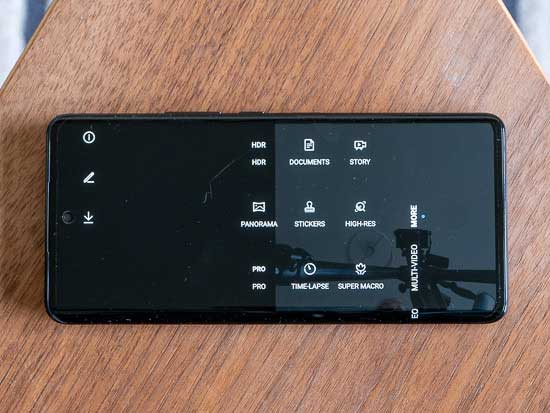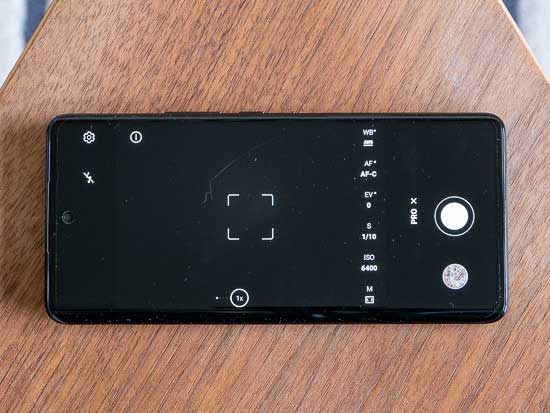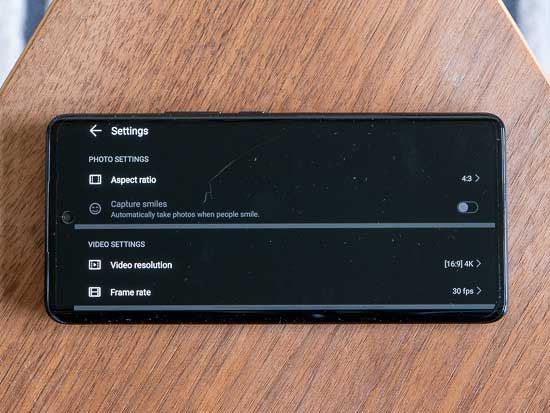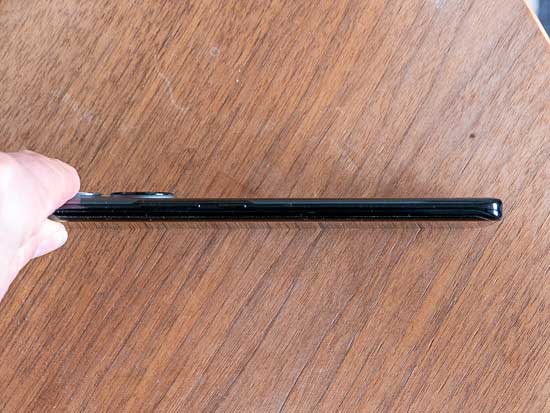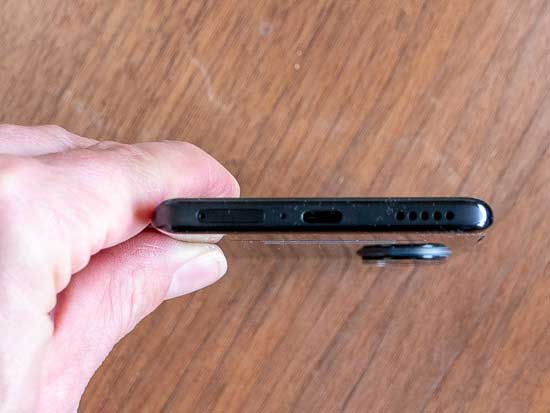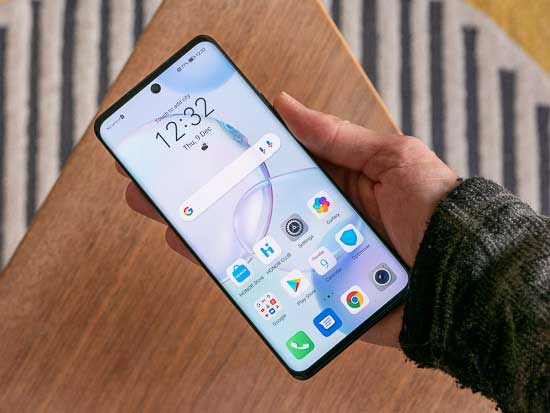 Conclusion
The Honor 50 is a solid if ultimately uninspiring smartphone for photographers that is best viewed as a competent all-rounder, rather than excelling at anything in particular.
As a photographic device, it's fair to say that the Honor 50 is very, very similar to previous Huawei phones that we've reviewed, like the P20, 30 and 40 Pro series, right down to the user interface which is uncannily similar.
It's pretty obvious that despite the divorce of Huawei and Honor at a corporate level, the latter clearly owes a lot to the former when it comes to the camera side of things. The native camera app is very well functioned and user-friendly too – there's no need to install a third-party camera app.
This includes the excellent Night Mode that we've previously enjoyed using on the Huawei P-series devices and the Aperture mode with its bokeh-producing f/0.95 setting.
Unfortunately, several of the modes on the Honor 50 are curtailed somewhat when compared to their Huawei equivalents – the Aperture mode, for example, uses the Bokeh camera module which only 2 megapixels of resolution, something that also afflicts the Macro mode.
There's also no support for the RAW file format either, although the Pro mode does provide more granular control over what the Honor 50's camera is actually doing.
The standard 108mp camera module is pixel-binned by 9x to produce 12 megapixel images which look fine but certainly no better to our eye than the Honor 50's main mid-range rivals.
4K/30p video is a standard offering for devices that use the Snapdragon 778G chipset, but Honor have at least innovated a little with the Multi-Video mode.
This is a quirky and in some situations genuinely useful addition which we haven't seen before, although it can be tricky to use in practice when trying to accurately frame two different subjects or viewpoints at the same time.
The actual device itself is just on the right size of large without being ridiculously massive. It offers day-long battery life, a great 120Hz OLED screen and snappy performance and, if you choose any colour other than the rather sombre black one that we tested, a glitzy and glamorous look and feel.
Thankfully, the first Honor device to reach Western markets since 2019's Honor 20 also sees the return of Google's Play Store, a legal omission that pretty much blighted the commercial appeal of last year's higher-end Huawei P40 Pro model.
Overall, the Honor 50 is a likable, if unremarkable mass-market smartphone that would satisfy casual snappers rather than more serious photographers or videographers.
Ratings (out of 5)
Design
4
Features
3.5
Ease-of-use
4
Image quality
4
Value for money
4
Main Rivals
Listed below are some of the rivals of the Honor 50.
The OnePlus 9 Pro is the latest flagship smartphone for 2021 from OnePlus. Find out if this is the best smartphone for photographers and videographers by reading our in-depth OnePlus 9 Pro review, complete with full-size sample photos and videos.
The Sony Xperia 5 III is a new mid-range smartphone that inherits a lot of the core features from the flagship Xperia 1 III model, in a smaller and more affordable form factor. Read our in-depth Sony Xperia 5 III review, complete with full-size sample photos and videos…
Review Roundup
Reviews of the Honor 50 from around the web.
The Honor 50 is a well-rounded phone: its screen, front-facing camera and battery life all impress, and we didn't find any major issues while using the device. However, the mid-range phone market is competitive, and we struggled to find a particular area where the device excelled.

Read the full review »
The Honor 50 is a welcome return to the global market (with Google!) that stands out for its beautiful design and top-notch curved OLED display, though struggles to excel elsewhere.

Read the full review »
If you want good value for money from your next smartphone then the Honor 50 should be on your shortlist. It's a mid-range handset with decent performance, a great camera system and a seriously long-lasting battery. It looks lovely too, although it does lack a few key features like wireless charging.

Read the full review »
Specifications
OS
Magic UI 4.2 (Based on Android 11),GMS
COLOR
Midnight Black/Emerald Green/Frost Crystal/HONOR Code
DISPLAY
6.57 inches curved OLED
BATTERY
4300mAh
SIZE
159.96mm mm (H) x 73.76 mm (W) x 7.78mm mm (D)
MEMORY
6GB RAM + 128GB ROM, 8GB RAM + 256GB ROM
Weight
Approx. 175 g (including the battery)
SCREEN
2340*1080
Processor Type
Snapdragon 778G
Rear Camera
108 mega-pixel (F/1.9 aperture AF) 8 mega-pixel (F/2.2 aperture FF) 2 mega-pixel (F/2.4 aperture FF) 2 mega-pixel (F/2.4 aperture FF)
Front Camera
32 mega-pixel , F/2.2 aperture, FF
SENSORS
Proximity sensor Ambient light sensor Digital compass Gravity sensor Fingerprint sensor
Wifi
802.11 a/b/g/n/ac/ax, 2.4G /5G Hz
Screen Colors
1073.7M
Charge
66W
Your Comments