Egg Drop Soup combines the most delicious broth with fresh egg ribbons and sliced green onions. This recipe is a quick and easy way to make your favorite Chinese takeout soup at home!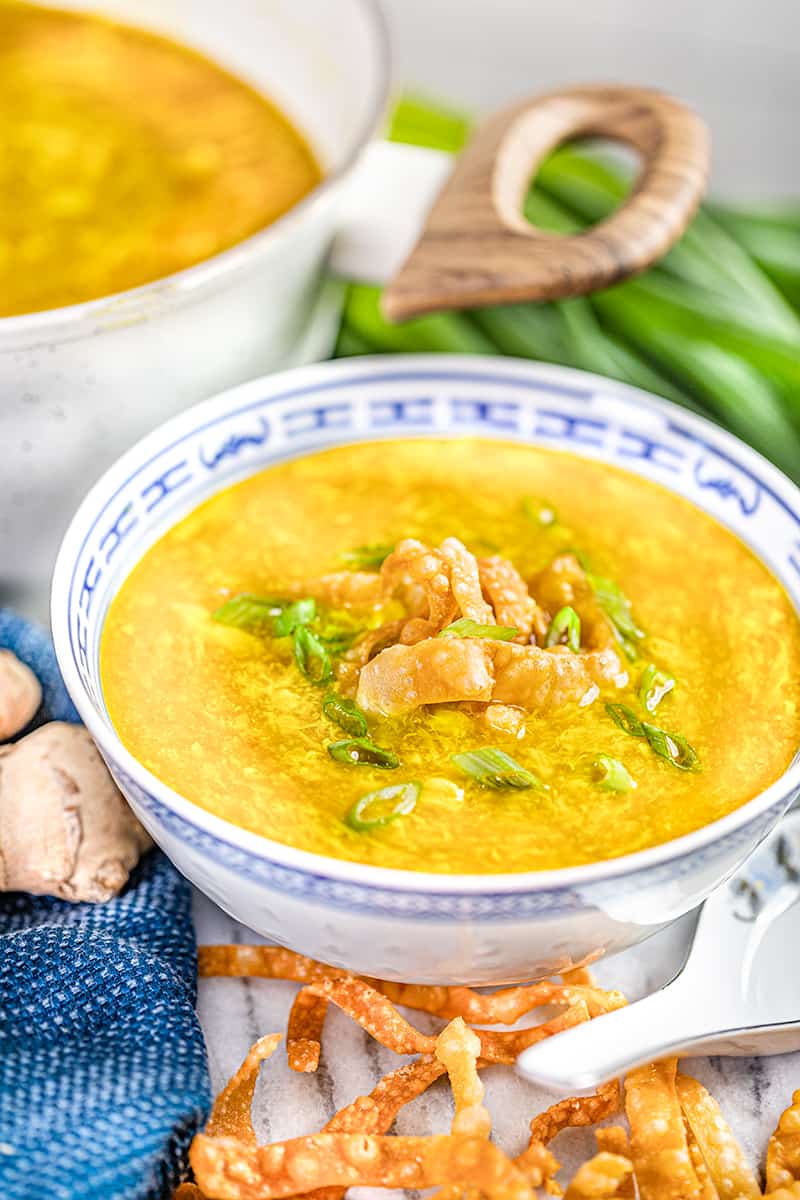 We've got big news for you all: you don't have to make egg drop soup out of those sodium-filled packets from the grocery store! You can actually make them from scratch! Who knew?! Egg drop soup is one of our top 5 favorite soups of all time. The broth, those spices, sliced green onions, and eggs — we just can't get enough. It's especially perfect when you're sick and trying to rest up and recover. It takes minimal effort, is soothing on your throat, and actually provides some nutrients to help keep your energy up. Please don't wait to make this until your next head cold, you really need egg drop soup in your life immediately!
Homemade Egg Drop Soup is not an authentic Chinese recipe, but rather a typical American version of Chinese-American takeout restaurants. The Stay At Home Chef uses ingredients that are easily accessible for most people in the United States and Canada so that anyone can easily celebrate world cuisines even if their opportunities for travel or access to regional ingredients are limited.
How do you get a more vibrant yellow color?
If you like to really bring out that color, go ahead and add in food coloring or turmeric.
White Pepper vs. Black Pepper:
White pepper and black pepper are both the fruit of the pepper plant. They are processed differently which causes the change in color, and end up tasting slightly different. White pepper is hotter than black pepper, but black pepper has a more complex flavor. White pepper tends to have more floral and earthy notes to it. 
You can always substitute the white pepper with black pepper if desired. We prefer to not see the black specs of pepper in our egg drop soup, but you can choose which you prefer.
Cornstarch Tip:
It is essential to add in the cornstarch to cold broth. If added to warm or hot broth you are at risk for clumping.
Is Homemade Egg Drop Soup Vegetarian?
Due to the chicken broth, this is not a vegetarian soup. If you'd like to make it vegetarian, you can substitute the chicken broth for vegetable broth.
Soy Sauce Substitute:
Coconut Aminos is always a great substitute for soy sauce.
Stirring In the Eggs:
Ensure you do not over stir while adding in eggs. You want to stir gently to create the egg ribbons. If you stir vigorously you risk emulsifying the eggs into the broth.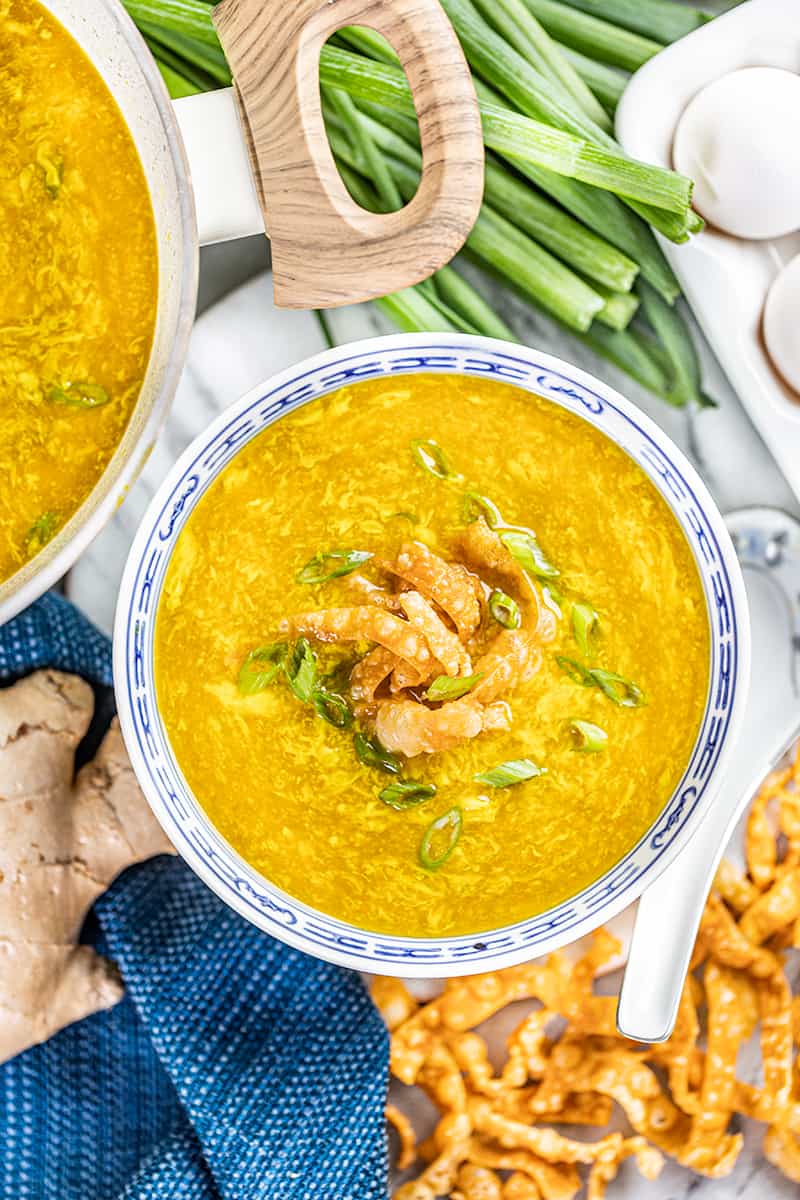 Storage and Reheating Instructions: 
Store any leftovers in an airtight container in the fridge for up to 48 hours. Reheat in a saucepan over medium-low heat on the stovetop until warmed through. 
If you like this recipe, you may be interested in these other delicious soup recipes:
Watch the video below where Caytlin will walk you through every step of this recipe. Sometimes it helps to have a visual, and we've always got you covered with our cooking show. You can find the complete collection of recipes on YouTube, Facebook Watch, or our Facebook Page, or right here on our website with their corresponding recipes.