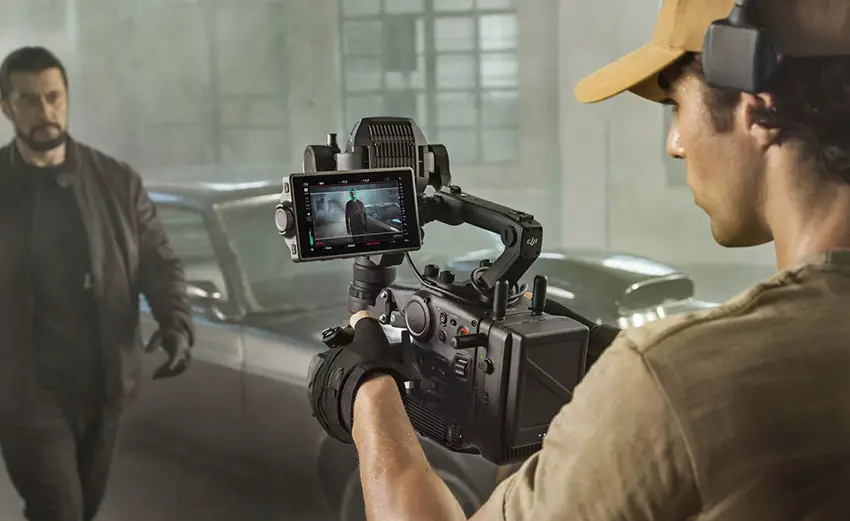 Back in October 2021, DJI introduced the revolutionary Ronin 4D gimbal camera system making a huge splash in the industry with this unique offering.
The innovative system is made up of a core processing unit and a gimbal camera featuring DJI's flagship Zenmuse X9 sensor and the new DJI CineCore 3.0 image processing system with DCCS (DJI Cinema Color System).
The core cameras can be further built out with a wide variety of additional accessories, depending on your production needs and the environment you are working in.
It seems that the company is taking Ronin 4D support pretty seriously considering that there are two major firmware updates for the system coming in February and June 2022.
Some of the imminent features worth mentioning include mirror control mode and clean video output to the remote monitor, support for more manual lenses for the Zenmuse X9, timecode, slow/fast motion of customizable frame rates support, and more. You can find all details below.
DJI Ronin 4D Firmware Update (Feb 2022)
Mirror control mode will enable the High-Bright Remote Monitor to view the user interface of the main monitor so that users can control the DJI Ronin 4D remotely.
Outputting clean video stream without any overlay information through the HDMI and SDI ports on the Remote Monitor Expansion Plate of the remote monitor.
 Support for more manual lenses for the Zenmuse X9
DJI Ronin 4D Firmware Update (June 2022)
Support for timecode and other expansion ports
Fast/slow motion of customizable frame rates
Independent recording and playback on the High-Bright Remote Monitor
Built-in motion control
HDMI signal input
DJI Ronin 4D users will be able to download both firmware updates from the DJI support website through the DJI Assistant 2 app once these are available.
Both the DJI Ronin 4D 6K and 8K Cinema Gimbal Cameras can be currently pre-ordered selling for $7,199 and $11,499 respectively.
[source: DJI]
B&H Order Links:
DJI Ronin 4D 4-Axis Cinema Camera 6K Combo Kit