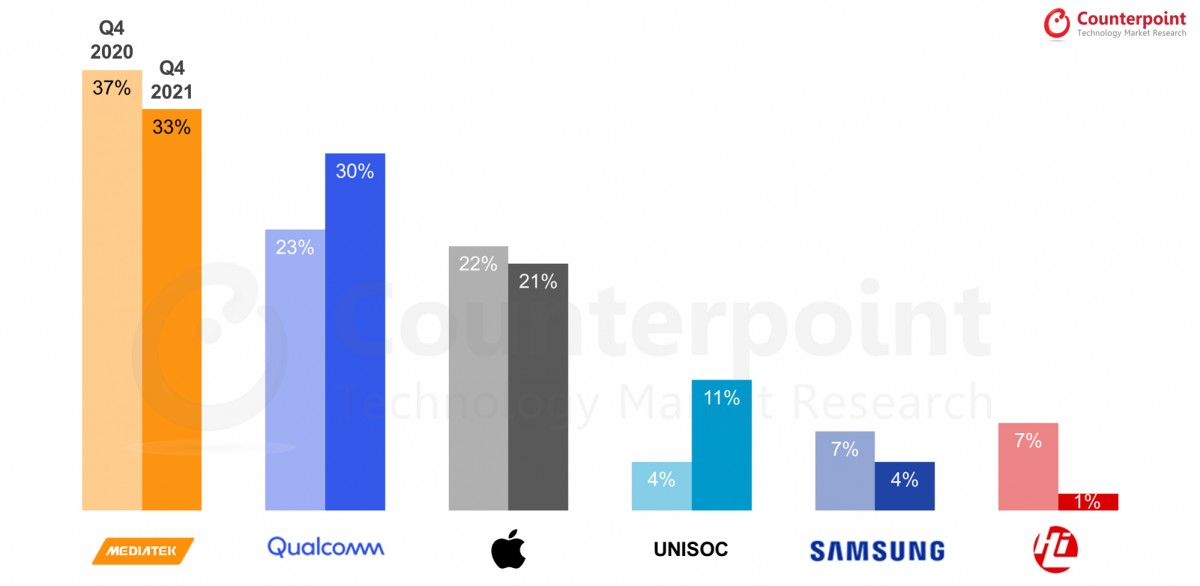 The smartphone chipset market grew 5% in the final quarter of 2021 compared to Q4 2020, according to Counterpoint Research. Component shortages and shifting market demands have had interesting effects on the various chipset vendors.
MediaTek remains on top, despite dipping from 37% to 33% share. The analysts explain that with smartphone vendors stocking up with extra units as a precaution against the chip shortage. Supply proved stable enough and they had more than they needed, hence lower shipments in Q4.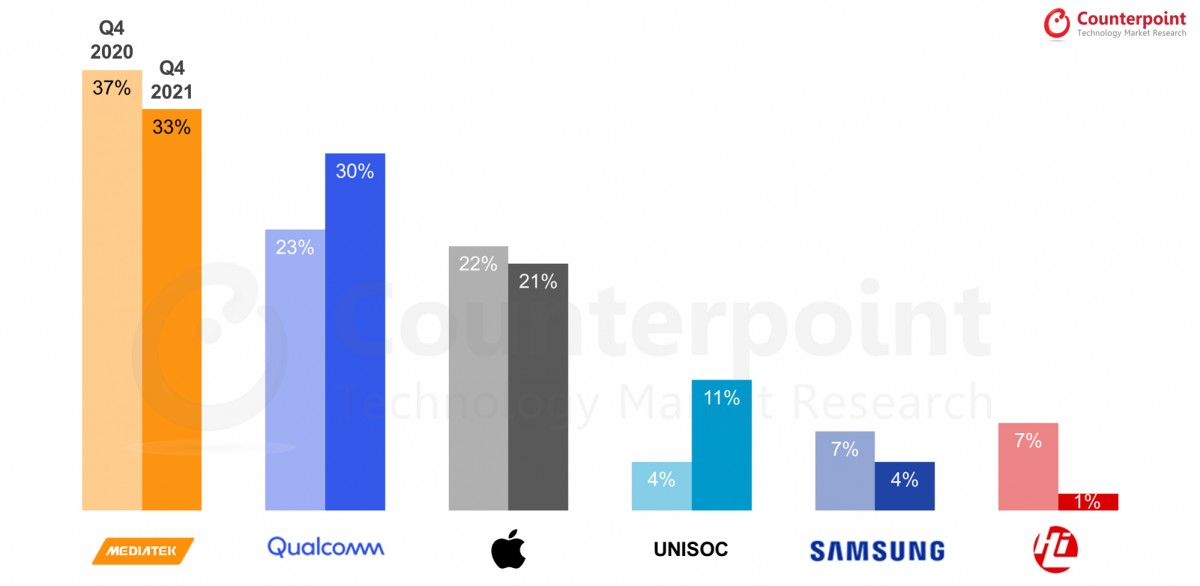 The new Dimensity 9000 flagship chipset and higher demand for 5G phones will boost MediaTek's revenue, write Counterpoint analysts. They also issued a warning – TSMC increased its wafer prices recently and the impact on chipset prices is already starting to be felt. Even so, forecasts say that 2022 will be a good year for MediaTek.
Qualcomm had a strong quarter, growing to a 30% share (up by 33% compared to Q4 2020) despite not being able to source as many chips from its partner foundries as it would have wanted. The company prioritized the high-end, high-margin Snapdragon chipsets. It also managed to increase supply by dual-sourcing chips.
One area where Qualcomm is unchallenged is the 5G modem market where it had a controlling 76% share (up from 63% the year before). This was driven by high demand for iPhone 12 and 13 (which use Qualcomm modems alongside the Apple A chipsets), as well as strong sales of Android flagships.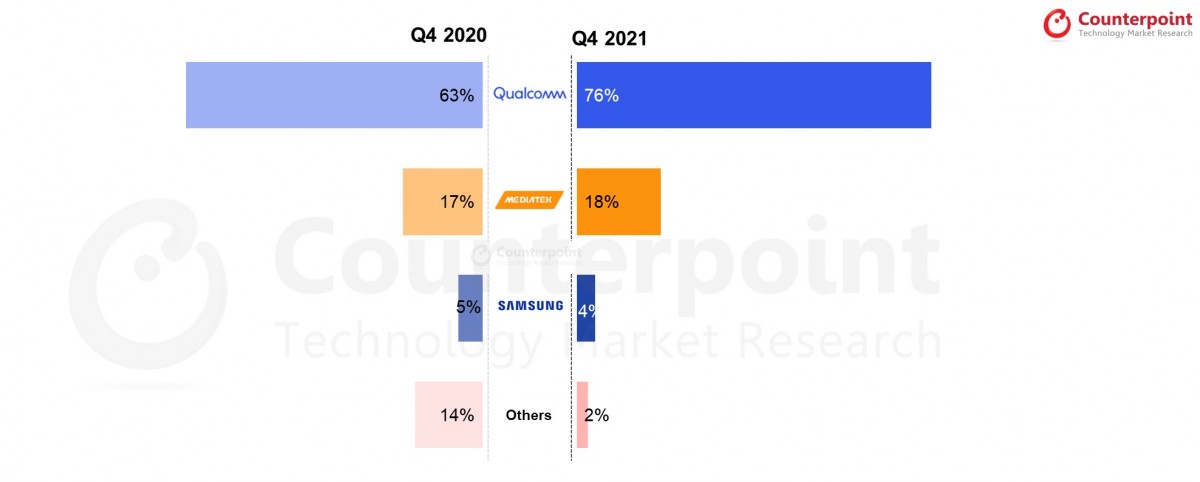 Samsung Exynos chips were holding on to third place until recently, in 2020 they were even ahead of Apple's chips. But Samsung's smartphone branch is reformulating its product lineup and Exynos chips fell to just 4% market share. Keep in mind that was in Q4 and the new Galaxy S22 series (which ships with Snapdragon in most countries now) will probably have quite an impact as well.
Unisoc shot up to 11%, more than doubling its market share in a year. That shouldn't be a surprise, really, as its chipsets power various Honor, Realme, Motorola, ZTE, Transsion (Tecno, Infinix) and even Samsung smartphones.
Things are bad for HiSilicon. Counterpoint analysts say that its chip stockpile has almost run out and it has had major issues with manufacturing new ones (especially high-end chips). Huawei, its biggest client, has had to switch to Qualcomm chips that are limited to 4G.