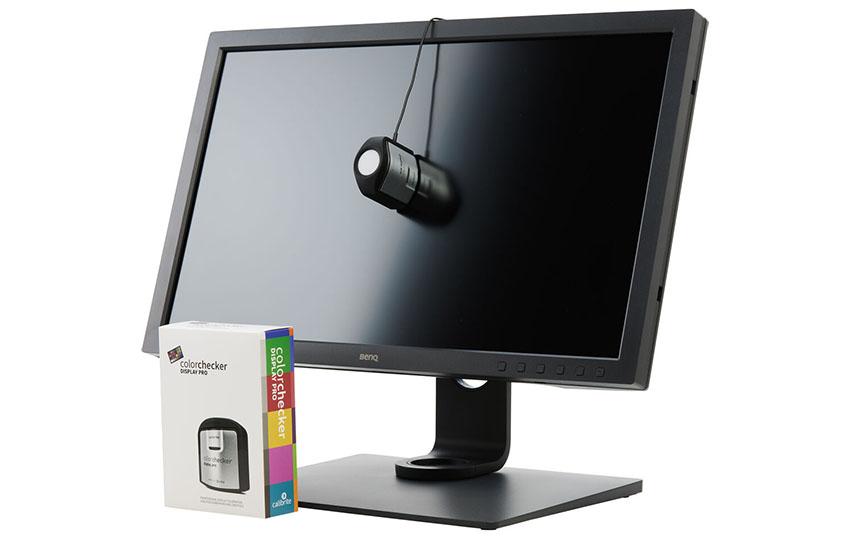 Lots of filmmakers know to invest in things like lenses and a lot enjoy getting some of the flashiest new cameras or accessories. What you can't forget about is making sure one critical piece of your editing workstation is also of the highest caliber – your display.
High-quality monitors with the spec to handle high-end video editing workflows are not the cheapest, but there are some relatively affordable options out there. One company making displays at a better price point is BenQ and the SW321C is one of the most impressive in their lineup. Check out this review by B&H Photo Video for more information.
I will say that BenQ monitors have impressed me personally. I have actually been able to go hands-on with a few models, including the SW321C, and for the price it's hard to beat them. Let's see what Doug Guerra from B&H has to say.
We have to start with some of the key specs:
32" 4K 60 Hz IPS panel
99% Adobe RGB & 95% P3 coverage
Hardware calibration support
DisplayPort
2 x HDMI
USB-C & USB-A
SDXC card reader
Designed for professional graphics work (i.e. photo and video editing), the SW321C forgoes some of the types of features found on gaming displays in favor of advanced options for color and productivity.
Hardware calibration is a good example, as you can use color probes to create a 16-bit 3D LUT which is hosted on the display itself. This means more consistent color across multiple devices and even through things like software updates.
A fun feature that BenQ offers in this model is a Paper Color Sync. It allows you to look at images on your screen as if they were printed onto a specific paper with a specific printer. Very advanced profile work and good for color print previews.
Users will want to make use of the calibration and various color profiles, which include sRGB, Adobe RGB, and DCI-P3. To perform calibration you will need BenQ's Palette Master Element software and a colorimeter, such as the Calibrite ColorChecker Display Pro.
In the software you can select a color space, luminance, gamma, white point, and more. Color space is your call based on what you are working with (sRGB/Rec.709 for general video, Adobe RGB for print/advanced photo, P3 for advanced video).
Luminance is going to depend on your space heavily. 120 is the default and a good place to stay for general usage and video. However, for print and rooms with controlled lighting you might want to lower the luminance level.
Brighter rooms on the other hand might call for a brighter luminance. The other options will likely be left at default or you know exactly what you need.
You can choose how detailed the calibration can be and if you can afford the time (which you should be able to) just set it all to the best possible. Multiple calibrations can be saved, which is good if you move between photo and video or something else.
Heading into the menu you'll find the calibration modes in addition to the standard color modes. The standard options are very nice if you just want something that works. You'll find a ton of options here:
Adobe RGB
sRGB
B+W
Rec. 709
DCI-P3
Display P3
M-book
HDR
DICOM and more…

 
Adobe RGB, sRGB, Rec.709 are all self-explanatory. Some others may be confusing. For example, there are two P3 options. DCI-P3 is based on cinema standards and has a controlled, dimmer brightness while Display P3 is a brighter picture more in line with what you would see with an iMac display.
There's also an interesting black & white mode for those who like to work in that as well as M-book for matching up with MacBook built-in displays.
The best part about this display is how it can be used as a near-reference quality display for professional work. In these cases you might even want to use proper monitoring tools to send a clean image to the display – this is where hardware calibration comes in handy.
This is a hefty monitor, fitting its pro audience. It is durable and has plenty of components, such as cooling, to ensure performance over the life of the display.
The stand is strong and it can even be set to vertical orientation if you need it. There is even an SDXC card reader built-in to save you one more extra piece of gear on your desk.
Overall, BenQ has an incredibly compelling display for the price. I loved it when I took it for a spin and would highly recommend it myself. Otherwise, you are looking at professional reference displays that cost at least twice and as many as ten to twenty times as much.
What's your take on BenQ monitors?
[source: B&H Photo Video]
Order Links: