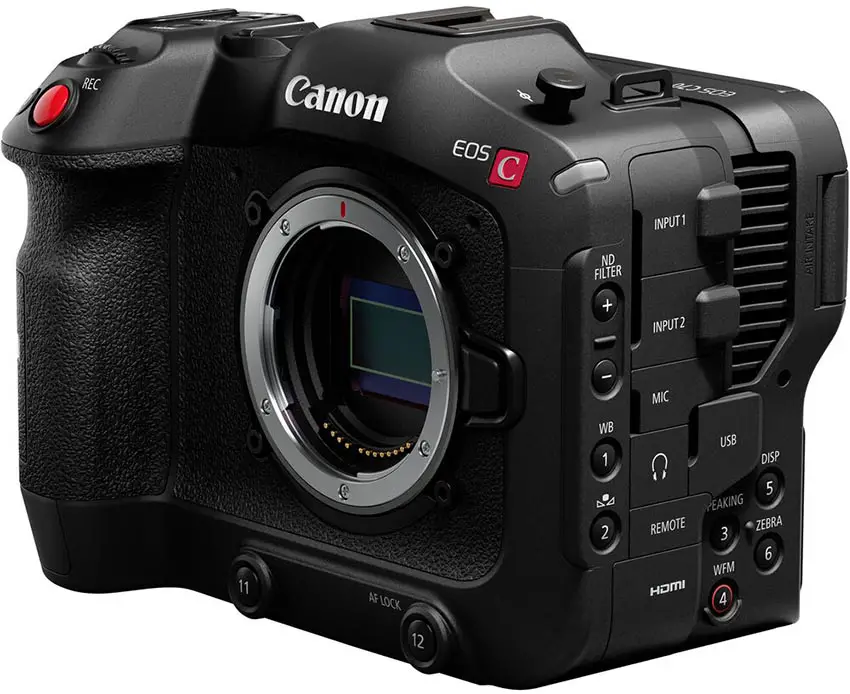 Canon has already spilled the beans on this long-awaited firmware update back in January when the initial announcement of the Canon R5 C was made. Up until now, the EOS C70 was limited to XF-AVC 4:2:2 10-bit recording along with H.264 and XF-AVC Proxy options.
With the just-released EOS C70 Firmware Version 1.0.3.1, however, this powerful cinema camera can capture footage in 12-bit Cinema RAW Light internally at up to 60 frames per second. There are also new Stop Motion and Timelapse modes added along with increased lens support when using the 0.71x Mount Adapter as well as EOS Standard and EOS Neautral Picture Profiles.
All in all, Canon C70 users will now be able to record in Cinema RAW Light ST at up to 30fps and Cinema RAW Light LT at up to 60fps when shooting in Super 35 mode (with no crop) as well as up to 60fps using Cinema RAW Light LT, ST, and HQ in Super16 sensor mode.
Besides that, the EOS C70 will allow simultaneous capture of 12-bit Cinema RAW Light and 4:2:0 8-bit proxies by utilizing the available dual card slot.
Cinema RAW Light LT/ST/HQ added
Cinema RAW Light LT up to 4K 60p in Super 35 mode (no crop)
Cinema RAW Light ST up to 4K 30p in Super 35 mode (no crop)
Cinema RAW Light HQ limited to 2K 60p in Super 16 mode
New timelapse mode
A frame by frame/stop-motion mode
EOS Standard and EOS Neutral picture profiles added
You can download the latest firmware update 1.0.3.1 for the Canon EOS C70 as a free download here.
[source: Canon]
Order Links: