With Intel releasing their new 12th-generation chips into a market still saturated with scalpers peddling $2000 GPUs, it's fair to say that most people interested in this new hardware are looking to upgrade just their CPU (and motherboard) rather than putting together an entirely new build.
But it's a lot easier to conceptualize what to upgrade when you see how the part fits into an entire build. And maybe some wild people out there are looking to build an entirely new PC regardless of the difficulties. For those reason, the ongoing graphics card woes won't stop us from having a little fun and planning a handful of creative builds with Intel's Alder Lake series of CPUs! For this specific build, we'll be looking to make a quiet PC capable of letting you game in peace (without it sounding like a passenger jet is preparing for takeoff right on your desk).
First, let's take a close look at the star of the PC: the i7-12700K!
MSRP: $419.99   (+$20 over 11th-gen i7)
Core Count: 12 (8 high-frequency "performance" cores paired with 4 low-frequency "efficiency" cores)

Performance cores run at 3.6 GHz – 5.0 GHz
Efficiency cores run at 2.7 GHz – 3.8 GHz

Thread Count: 20
Cache: 25 MB
Power Consumption: 125-190W
Max memory: 128GB
Socket: LGA 1700
By looking over these specs, we can see quite quickly that this i7 brings big performance gains over the previous generation, punching well into i9 territory with its 12 cores and 20 threads. While 12 cores sounds like a high number (because it is!), only 8 of these cores can run up to the full 5.0 GHz clock speed. The remaining 4 cores are lower tuned "efficiency" cores that run roughly 1 GHz slower than their full-fledged friends.
This helps keep the CPU cool and running at more stable power levels than if all cores were cranked to their limits, while still providing the multitasking benefit of more cores. 20 threads make this an excellent choice for either a workstation PC that does some gaming on the side (as does the 25MB cache). While this processor runs slightly slower than an 11th-gen i9, its higher number of cores, higher number of threads, larger cache, and cheaper price tag make it a very alluring choice for a build in the here and now.
Now that we've taken a look at the CPU, let's dive into the rest of the build!
The Build
---
Believe us, if we could bring GPU prices back down, we'd do just about anything to make it happen. For around $1200 (2.5x MSRP!) you'll find that this card churns out great performance at 1440p and 4K, even at higher refresh rates. Great airflow planned elsewhere in this build will keep this graphics card cool and quiet, which is helped further by the trio of fans installed directly on the card.
---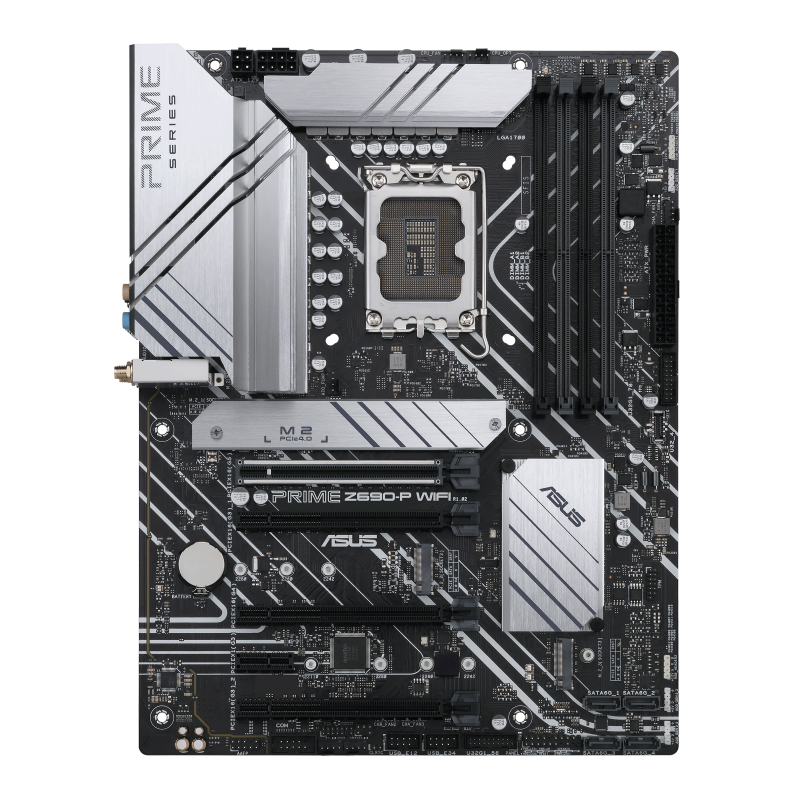 Most Z690 chipset boards out on the market right now are available at a premium price due to the recency of the CPUs they support. And that's especially true if you plan to adopt DDR5 RAM and PCI 5.0 this generation. In order to prevent the cost of this build from ballooning even more, we recommend this particular model instead which still accepts the wildly popular DDR4 RAM format instead. Lots of slots, plenty of space, and an advanced I/O panel make this a great motherboard choice for Intel's 12th-generation chips!
---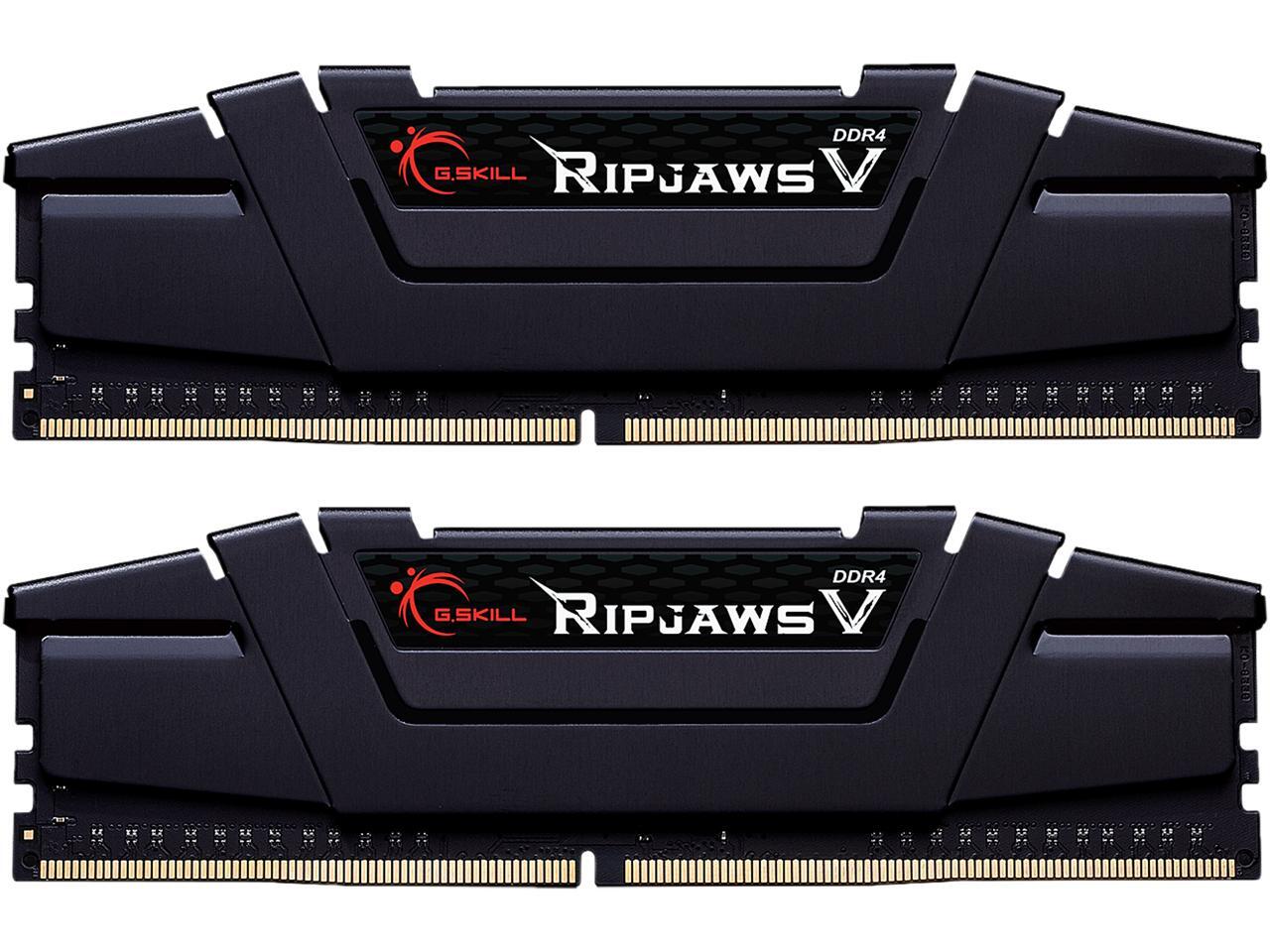 Ripjaws is a popular, reliable RAM series from G.Skill. This set is high-speed and dual-channel for lower power consumption and better multitasking, while maintaining room for two more sticks later… if 64GB of RAM is something you think you need in your life. For the vast majority of consumers, 32GB of RAM is still a tremendous amount that will be plenty for years to come! This type and speed of RAM will ensure some serious future-proofing, even with DDR5 just over the horizon.
---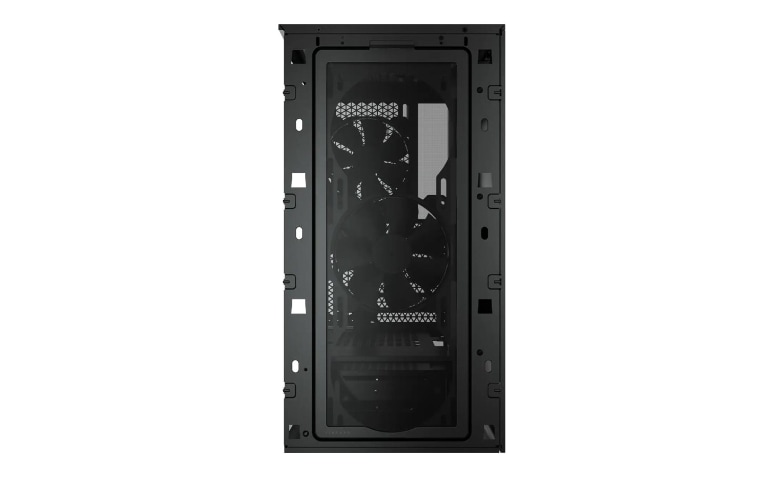 The Corsair 4000D sports an elegant mesh front panel that permits incredible airflow; perfect for keeping parts nice and icy, allowing your computer fans to do less work and generate less noise. Excellent cable management features help keep air moving smoothly and silently. This model includes three 120mm RGB fans on the front panel, but we'd recommend swapping them out in favor of front mounting the H150i radiator (more on that next!). Instead, stick two of those fans as exhausts along the top of the case to make sure hot air has a quick and easy escape route out of your PC.
---
Three fans and a massive 360mm radiator will help keep the CPU colder at lower RPMs, suppressing lots of unnecessary noise. The higher number of cores in Intel's 12th generation means CPUs will likely generate more heat, making cooling even more important for this quiet build. Liquid cooling pumps are near silent when compared to more traditional CPU cooling fans, but demand a heavier price tag.
If you wish to keep your GPU cooler than your CPU, you can also opt for a top-mounted 280mm or 240mm radiator (Like the cheaper Corsair H115i or H100i, respectively) instead of a front mounted 360mm radiator. This will ensure that the GPU stays cooler (And quieter!) due to fresh air reaching the GPU before the CPU. However, this will marginally increase CPU temperatures since the hot GPU air will be reaching the CPU radiator first. It really comes down to preference and depends on your personal needs. A top-mounted radiator may be better for more gaming-intensive builds, while a front mounted radiator may be more suited for workstations.
A pair of diagrams below have been created below to help perfect your case temperatures and minimize noise due to heat. The left diagram is for the front-mounted H150i (Better CPU temperatures), while the right diagram is for the top-mounted H115i (Better GPU temperatures). Do note that it might be necessary to get an LGA 1700 bracket, and also note that if you plan to mount your radiator to the top of the case and your RAM features large heatsinks, a 240mm radiator (Like the H100i) may fit better than the 280mm H115i. Make sure to research your parts and ensure they are all compatible first!
---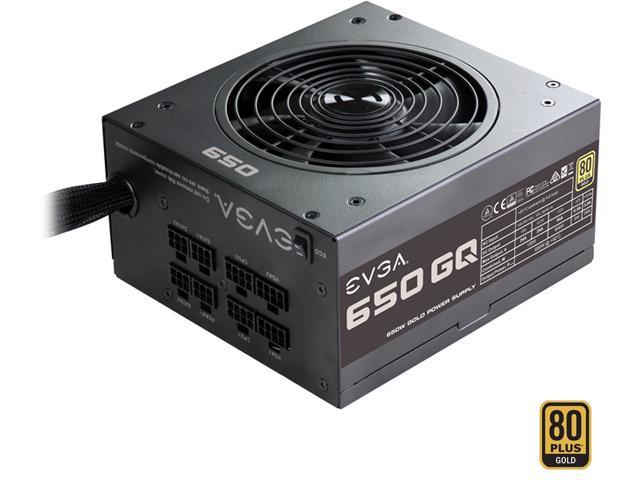 Just because this build focuses on the sound of silence doesn't mean we can let our case get cluttered and clogged with cables! That's why we chose this fully modular EVGA power supply, rated for 650 Watts. With the added bonus feature of a fluid dynamic bearing fan, the small amount of noise PSUs generate should be basically eliminated. This unit also provides high-efficiency power with its ECO mode. A good choice for a silent build!
---
This competitively priced M.2 drive will provide excellent speed and reliability for years to come, thanks to its MLC NAND architecture. Some traditional drives that use platters can be noisy when they wind up and read data, but solid state drives eliminate this extra noise.
---
A high-capacity, relatively-price-conscious SSD that uses TLC architecture to keep the price low, but since this drive is just for storage space, that shouldn't be a problem. You always back up all of your important data anyways, right? Of course you do.
---
Conclusion
Overall Build Price: Around $2700!
Keep in mind that this hefty price is largely due to the inflated cost of graphics cards in recent years, as well as new hardware for Intel's latest chips being a little pricier due to their current novelty. If all prices were MSRP, this build would be closer to $2000 or a little less. Still quite a chunk of change, but this is a very high-performance build! Corners can be cut and parts can be swapped to reduce the cost, but as it stands this would be quite a stealthy i7-12700K gaming PC capable of pushing extreme performance in most games and resolutions while generating minimal noise.
Also, if you live in a place that is naturally cold most of the year, and silence is your absolute top priority for your PC, then you may want to consider a warmer sound-dampening case as an alternative for your system—like one of those listed in the mid-tier and high-tier example builds of our audio production guide. And anyone who wants less specialized, more general advice on building a PC for any budget should check out our main guide chart.
Other Considerations
As you've (probably) noticed by now, a handful of necessary items were left out of this build, namely peripherals and an operating system. Just building this PC would certainly be quite a pretty desk ornament, but you probably want to game on it too! These other parts do not impact the build itself, and are entirely up to your preference. The likely required extras you'd need include:
Have another recommendation for this build or a similar one? Let us know in the comments! Thanks for reading!