After spending the last several generations playing it safe and letting AMD enjoy the CPU spotlight, Intel finally decided to provide a more robust competition with their recent 12th-generation Alder Lake chips. New DDR5 RAM support, much smaller lithography, and lots more cores await to provide plenty of gaming and multitasking performance this holiday season.
Today, we'll be looking at a build including the i5-12600K that focuses on being compact yet powerful—capable of fitting in a tight space, or moving with relative ease from house to office (or from home office to entertainment room). As we'll see, the i5-12600K is a multitasking master for a great price, so this will be a gaming-workstation hybrid in a nice tight package.
Before we begin, let's explore the 12600K in a bit more depth so we know what we're working with!
MSRP: $320
Core Count: 10 (6 high frequency "performance" cores and 4 low frequency "efficiency" cores)

Performance cores run at 3.7 GHz – 4.9 GHz
Efficiency cores run at 2.8 GHz – 3.6 GHz

Thread Count: 16
Cache: 20 MB
Power Consumption: 125-150W
Max memory: 128GB
Socket: LGA 1700
Looking over these curated specs, we can extract a few important points regarding the i5-12600K. Firstly, it has nearly double the number of cores as the previous generation's i5-11600K with a whopping 10 individual cores; yes, 10 cores in an i5! It sounds too good to be true and, well, it kind of is. This is because not all 10 of the 12600K's cores are equal. 6 of the cores are full-spec "performance" cores while the remaining 4 are slower "efficiency" cores that operate on a lower frequency range.
The biggest benefit of this lies in multitasking, since the 4 efficiency cores can pick up lower demand tasks while the performance cores bear most of the weight of gaming or other high-stress activities. Compared to the previous generation's i5-11600K, the new i5-12600K features a 67% larger cache, a slightly lower base frequency with the same max frequency, and 33% more threads for better multitasking.
Now that we know some of the basics around the i5 12600k, let's start exploring the rest of this ultra-compact gaming PC build!
The Build
---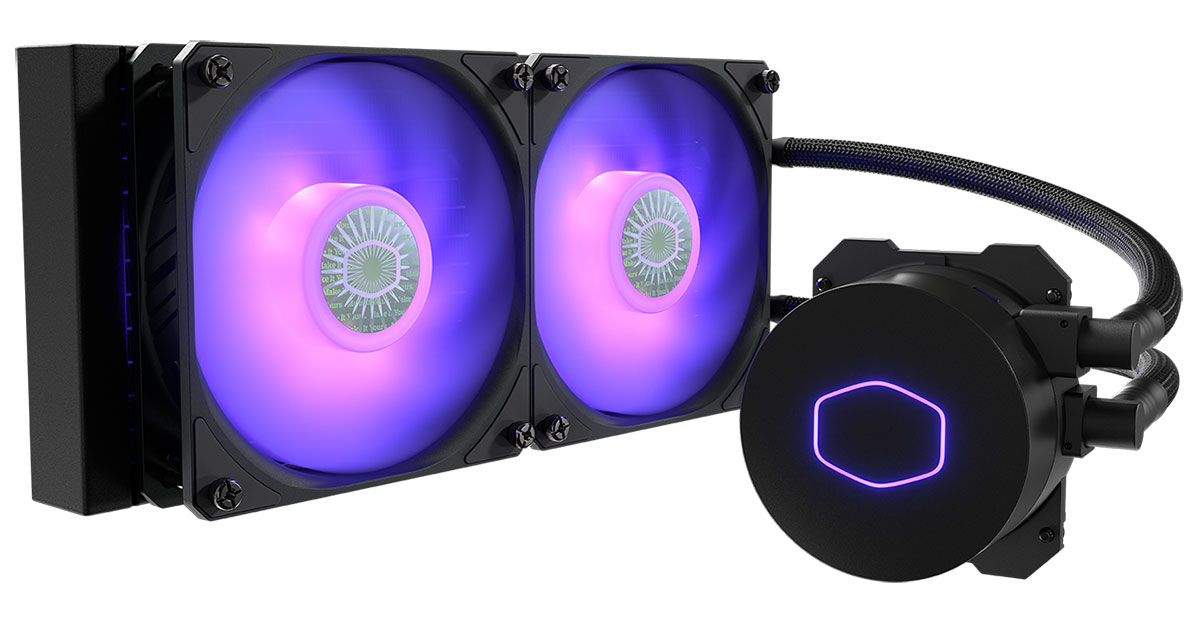 There are many reasons to opt for closed-circuit liquid CPU cooling options, especially for a build like this. Since the case we'll be using sports a slightly unusual pattern of airflow, it benefits from having a CPU radiator in line with the bottom case fans. Additionally, a traditional large fan block for CPU cooling would entirely get in the way of our planned vertical GPU anyways, making liquid cooling our best option. The Cooler Master ML240L is a great budget-friendly choice that packs excellent value and that'll keep your shiny new 12600K nice and cold, even under load.
---
While high demand, low supply, and other factors continue to make the graphics card market a waking nightmare, unfortunately the prices of our builds increase by up to 100%, and this one is no exception. For nearly $900, we (somewhat begrudgingly) recommend the RTX 3060. The large VRAM capacity plays well to the strengths of this build, permitting excellent workstation performance in addition to powerful gaming capability. Its relatively compact design allows air to flow more freely inside the smaller case and ensures an excellent fit.
---
There's unfortunately only a handful of options in terms of ITX boards with the required Z690 chipset that can be used in this build. The only other two options include the ASUS ROG Strix Z690-I, which is $440 and only accepts DDR5 RAM, and the Gigabyte Z690I Aorus Ultra, which has been plagued by hardware and BIOS issues that make it borderline unusable at this time. As such, this part of the build basically wins by default. It's pretty tough to find the ASRock Z690M-ITX/ax right now, but it seems to retail for $360 and should be more widely available in the coming weeks.
---
Low-profile RAM like Corsair's Vengeance line will not only create a better fit in this compact build, but it's also incredibly high-value, coming in at just over $100 for 32GB. Since our ITX board has just 2 slots for RAM, this pair of 16GB sticks is imperative for such a powerful and multi-talented build. Having 32GB total is plenty for both workstation tasks and gaming, and 3200MHz with 16 CAS Latency provides excellent performance for an equally excellent price!
---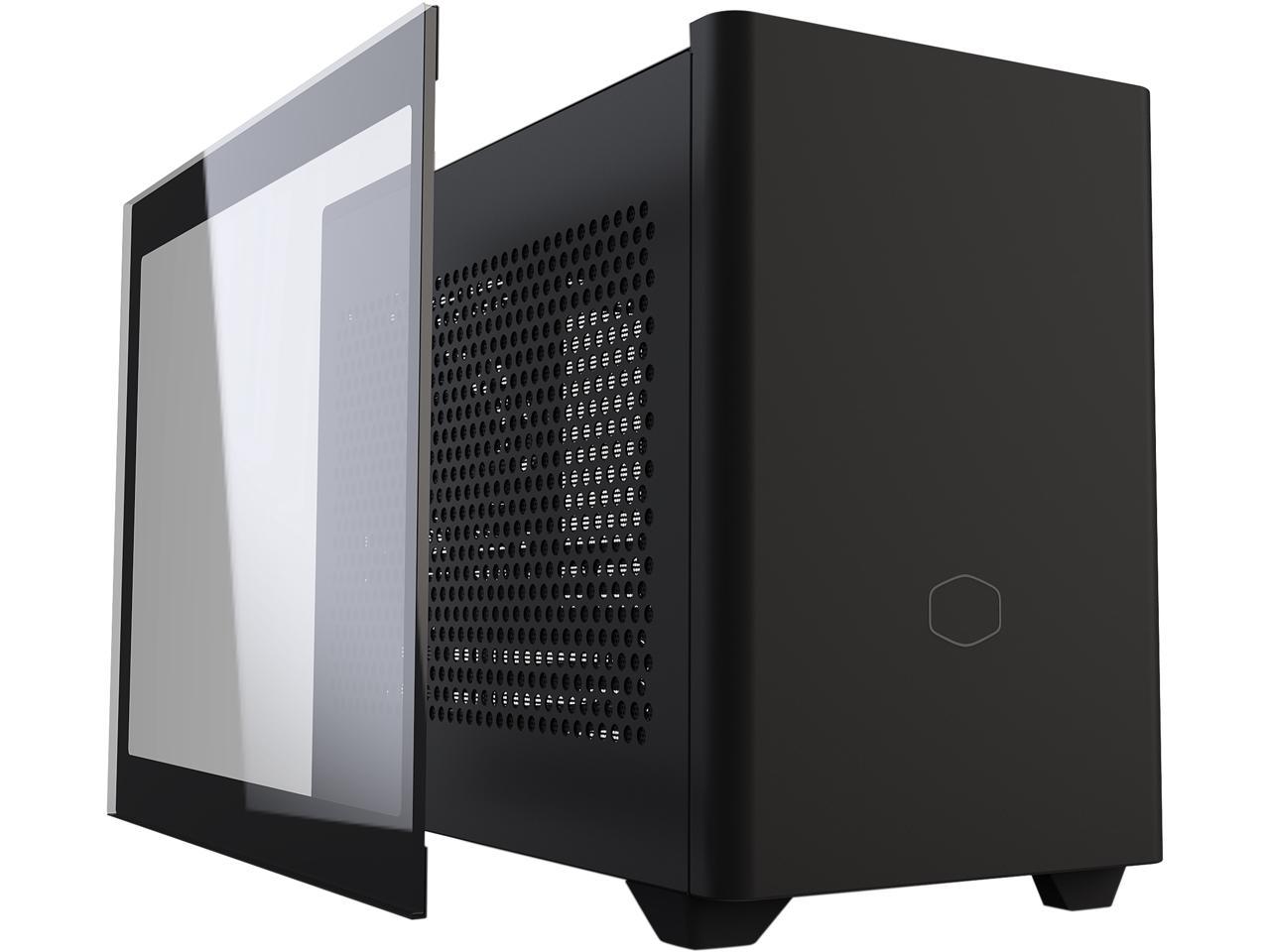 This compact ITX case is loaded with unique features that make it a very attractive option for builds just like this one. The included vertical PCI mount allows for a unique GPU appearance trough the transparent side panel while simultaneously creating space for a 240mm radiator at the bottom of the case. Airflow in this case is entirely bottom-up, meaning air gets sucked in from the bottom of the case and moves up and out the top, which gives the case a sleek, simplified appearance with no front fans.
---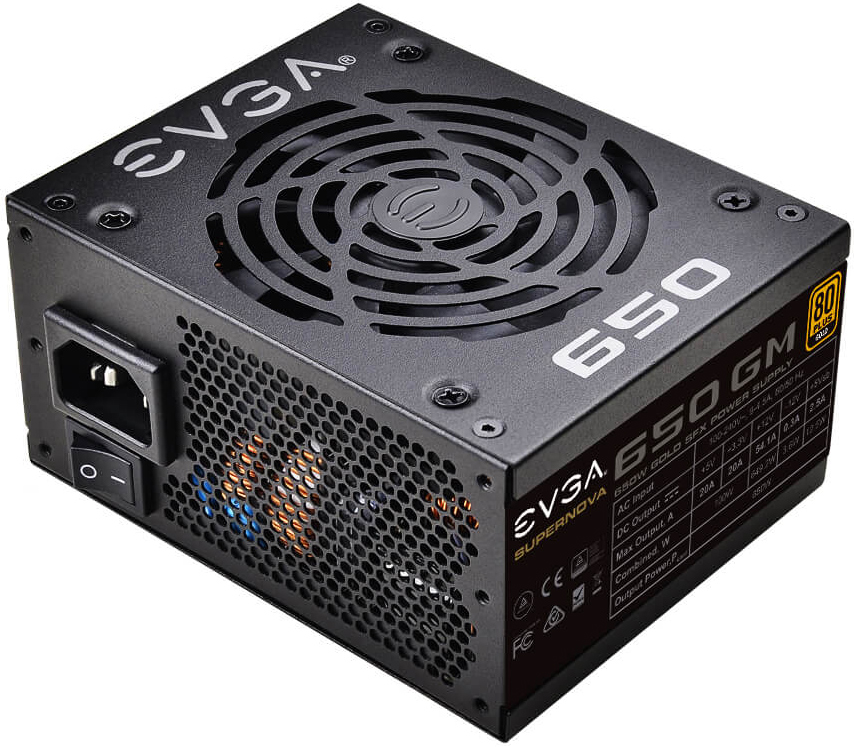 We all know cable management is a nightmare. Now imagine cable management in a tiny case already crammed full of parts, and suddenly it's a full-on fever dream. To cut down on the madness we'd recommend this fully modular power supply, so you can leave those pesky extra cables in the box where they belong. Standard power supplies will be too big for our ITX case, but the slim SFX form factor of this unit is a perfect fit.
---
With two M.2 slots on the motherboard and limited interior space, an NVMe drive is an easy choice for our primary storage drive. This Samsung 500GB 970 Evo is a great choice for your OS drive, offering an excellent balance of value, reliability, and speed.
---
Too many games and movies to store on your 500GB SSD? To continue avoiding unnecessary clutter in the case, we'd recommend a second M.2 SSD. This 2TB Sabrent Rocket SSD uses TLC NAND architecture which, while not the most reliable in the long run, reduces the cost enough to make it worth it. Just make sure you keep your important stuff backed up… but that was already your plan, right?
---
Conclusion
Overall Build Price: Around $2200!
As expected, much of this price comes exclusively from the graphics card, with the limited selection of Z690 ITX motherboards and extra 2TB SSD being honorable mentions in price-hiking as well. If we pretend that everything in this build is at MSRP it would come out closer to $1500, a slightly easier figure to stomach. Cut the second SSD and it would be all the way down to $1300, not too shabby for such a versatile and compact build!
As more ITX motherboards supporting the Z690 chipset come out, their prices should fall, making this i5-12600K gaming build a little more attainable for most. Regardless of price, this is a powerful and well-rounded machine that takes up minimal space while still bringing full-sized performance.
Other Considerations
Since we're cramming everything into such a small space, it's important to make sure every part is where it should be. Below is a diagram of the ideal setup of this build. Cold air moves up into the bottom of the case, passes through the radiator, arrives at the GPU, and is then expelled by the top two case fans.
A handful of necessary items were left out of this build, namely peripherals and an operating system. While this is certainly a PC worthy of being displayed on a shelf, you'd get a lot more enjoyment out of actually using it! The following parts do not impact the build itself and are entirely up to your preference. The likely required extras you'd need include:
At least one monitor
Headphones/speakers
A desk and a chair/stool/beanbag
One Costco Hot Dog (optional, but recommended)
Have another recommendation for this build or a similar one? Let us know in the comments! Thanks for reading!