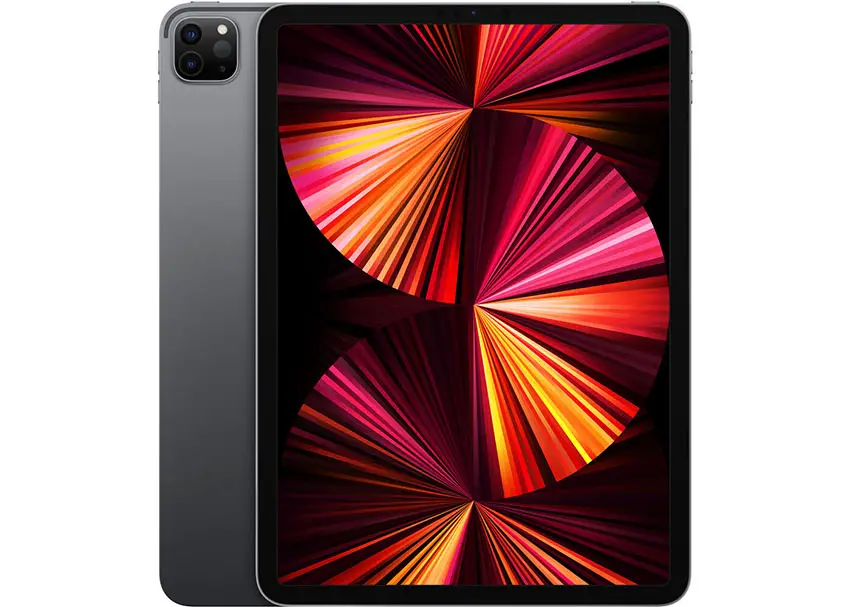 iPhones and iPads have become incredible filmmaking tools. They have tons of professional-quality apps that can be incredibly helpful for nearly every step of the filmmaking process.
You can even use the latest phones to record 4K ProRes footage in HDR. What we are going to focus on today is how you can edit all that footage using just a phone or tablet.
There are some surprisingly powerful apps out there. There is also a lot of garbage. If you want to find out which apps are the best, you should check out this video roundup from Justin Brown – Primal Video.
There is going to be a range of options, going from beginner-friendly to more advanced. There's probably a ton you already know about with things like iMovie and Adobe Premiere Rush being very commonly mentioned.
Justin tried a bunch of the top options and narrowed it down to what he thinks are the best.
Honorable Mentions
There are too many good apps these days. And Justin did feel it was worth mentioning a few that just barely didn't make the cut:
If you already use one of these you might as well just stick with it.
VN Video Editor
This one is great for a free option. It's easy for beginners and has some advanced controls if you need them. There are versions for iOS, Android, Mac, and Windows, so you can use it across all your devices.
A few things were noted about the software. There may be some processing time when you import your footage since it'll optimize the footage for best performance.
Also, VN automatically adds a title screen to the end of your videos. You will want to make sure you delete this before you export.
VLLO
Considered a next-level up from VN due to the extra controls and options you have. It also looks a bit more polished than VN. Otherwise, it is still easy to get into and start using.
One of the best features is the ability to use adjustment layers for applying effects in a more controlled manner.
There is a free version but some of the professional tools require a subscription to unlock.
LumaFusion
This is often considered the standard for mobile video editing. LumaFusion is practically the closest you can get to a full NLE on a mobile device, especially iPads.
It does have a slight learning curve, but the performance and features and unmatched. It'll even support LUTs, external drives, multicam, and more. The interface is customizable as well and you can use it in landscape or portrait orientation.
One of the best features is the ability to export your project for use in Final Cut later on. It's something that can be used in a professional workflow if you want to get started on your mobile device.
This one is the priciest with a flat $30 cost and some extras you can add on. It's super nice though.
Do you have a favorite app for video editing?
[source: Justin Brown – Primal Video]
Order Links: