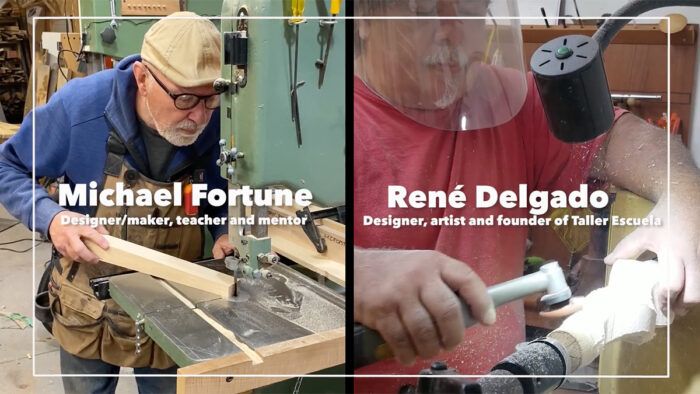 From GreenWood Global:
GreenWood is ready to launch the world's first Artisan EcoTour experience: Forests to Furniture. Woodworking instructors Michael Fortune of Canada and René Delgado of Puerto Rico will pool their abundant woodworking design talents and deep teaching experience to lead a dynamic workshop in Puerto Rico: May 15-25, 2022. Drawing inspiration (and material) from salvaged hurricane wood, Michael and René will guide participants through six days of intensive design and furniture construction—interspersed with three days of immersion in the island's rich tropical environment.
Woodworkers and foresters share a fascination about wood, trees and forests. Working wood provides a natural common ground to explore our mutual passion and respect for the resource on which we all depend. Inspired by Puerto Rico's extraordinary tropical forests—and their profound challenges—GreenWood created the Artisan EcoTour program, in collaboration with the USDA/Caribbean Climate Hub. Combining hands-on woodworking workshops with an immersion in the tropical rainforest, we aim to strengthen the connection between Puerto Rico's diverse forest ecosystem and its vibrant community of wood artisans—two of the island's most valuable resources.
To find out more about this experience or to sign up for this tour, go directly to our registration Portal: Find out more & register
Looking forward, we will be developing a diverse menu of future collaborative workshops, featuring woodturning, sculpture, carving and lutherie—all linked to Puerto Rico's tropical landscape. Strengthening the local artisan and forest economy, your participation in GreenWood's Artisan EcoTours will promote the island's recovery and enhance its resilience to the inevitable climate events that lie ahead.
About Greenwood: GreenWood is designing sustainable development for the real world. We train artisan woodworkers to produce high-quality products from well-managed forests and help connect those products to good markets. We promote appropriate woodworking technology and support the efficient use of lesser-known and lower-value tree species, salvaged wood, and nontimber forest products.