According to a fresh new report from India via MySmartPrice that cites Rishi Alwani, it appears that Sony has recently banned over 7,000 PSN accounts in India. This has caused many game retailers in the country to cease operations due to the fact that they were selling access to said accounts at extremely appealing prices. This has been a practice used since the days of the PS3. However, it became harder with the PS4. It's not usual to see Sony doing some actions against those who try these methods. Worth noting, that these retailers weren't really authorized retailers, as they were selling or renting accounts.
Apparently, many PS4 players have been able to get their hands on a bunch of games for very low prices by simply buying access to certain PSN accounts. Reportedly, these accounts were initially sold through marketplaces run by Amazon, Flipkart, and Paytm. More recently, sellers have been using WhatsApp and Telegram channels to sell these accounts. While a single game for the PS4 / PS5 could cost as much as INR 3,000 in India. (PS5's games recommended prices now go up to $70). These PSN accounts can give access to sometimes a dozen of games at the cost of one. Players who bought one of these PSN accounts were able to login into the account and download games.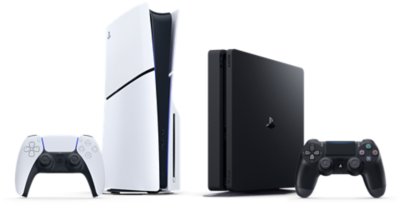 Sony is actually getting a profit with these bans
This kind of "business" is not exclusive to India. We can see this going on in international retailers like AliExpress, and also in other countries. It's very easy to find games for rent through account renting in Brazil for example. According to Alwani, certain retailers that spoke to him explain how the bans of these accounts led to a spike in in-game purchases and top-ups for PS Plus. That certainly is something that Sony is appreciating. After all, people renting accounts isn't bringing revenue to the giant. The players that are now purchasing games through legal ways have been relying on these accounts. A myriad of users could rent an account for, let's say 15 days, play a couple of titles until the end of the rent period. Then, the seller could easily send the same account to another buyer.
In light of the ban, many shoppers have closed their businesses. Curiously, some players that bought these accounts now claim that their consoles aren't able to take their PS4 online or play multiplayer games.
Sony officially allows one PSN account to be logged in to two PS4 or PS5 consoles. However, one console will be the primary, while the other will be there as a secondary device. Resellers have been bypassing this "feature" to create a business of games renting via account sharing. In the same way, the feature allows friends to share accounts with each other. Time will tell if that not selling will also be affected.
Interestingly, Sony isn't having the smoothest start with the PS5 in 2022. The company keeps suffering from the low supply of chips and, for the first time since launch, the PS5 lost the first position for the Xbox Series X / S. It could be selling more, but the company says that the sales have been stable.