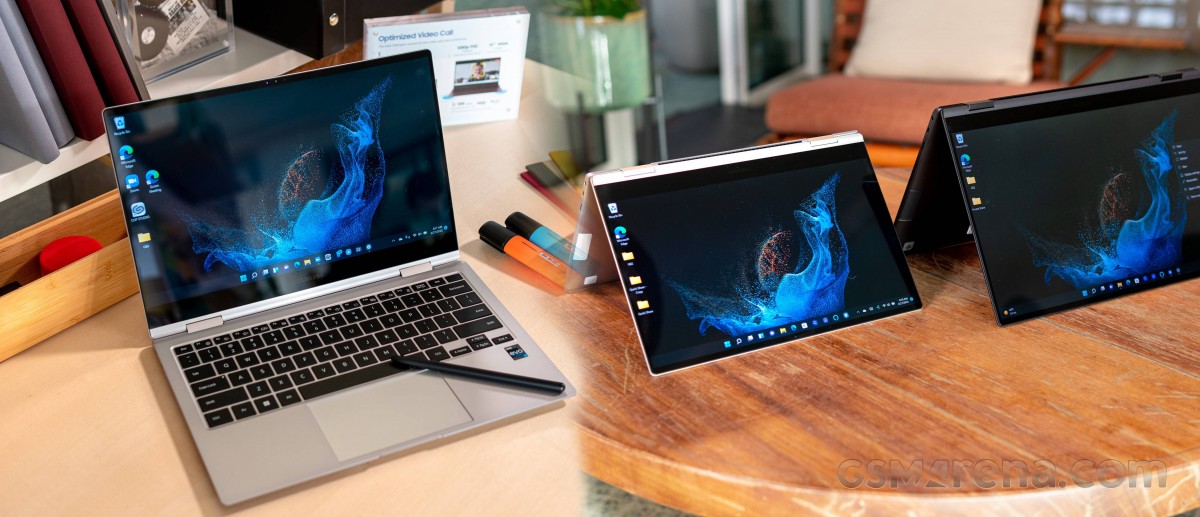 Samsung already announced its Galaxy S22 smartphones, so the Galaxy Book2 Pro laptops were next in line. Right before the first day of MWC 2022 in Barcelona, we saw the announcement of the Galaxy Book2 Pro and Galaxy Book2 Pro 360 – two laptops, each of them coming in two sizes.
The first one is a straightforward notebook with an AMOLED panel and S Pen support, while the 360 has a hinge that allows the device to transform into a tablet mode and can be used standing or laying on its keyboard.
We got the chance to play around with the devices, and here are our initial impressions from these promising notebooks.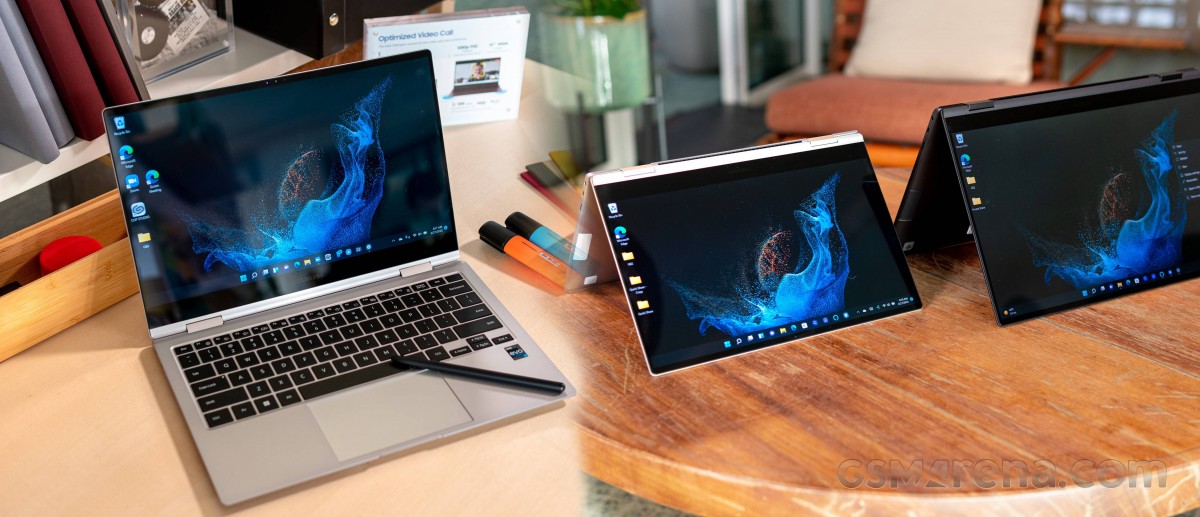 Design
Samsung is proud of how thin and light these laptops are. We can confirm the weight of just over 1 kg (1040 grams, to be precise) of the 13.3" model feels even less. The 15.6" variant is also extremely light, compared with devices in the same category. The company really did a great job to provide a laptop that will be able to take anywhere.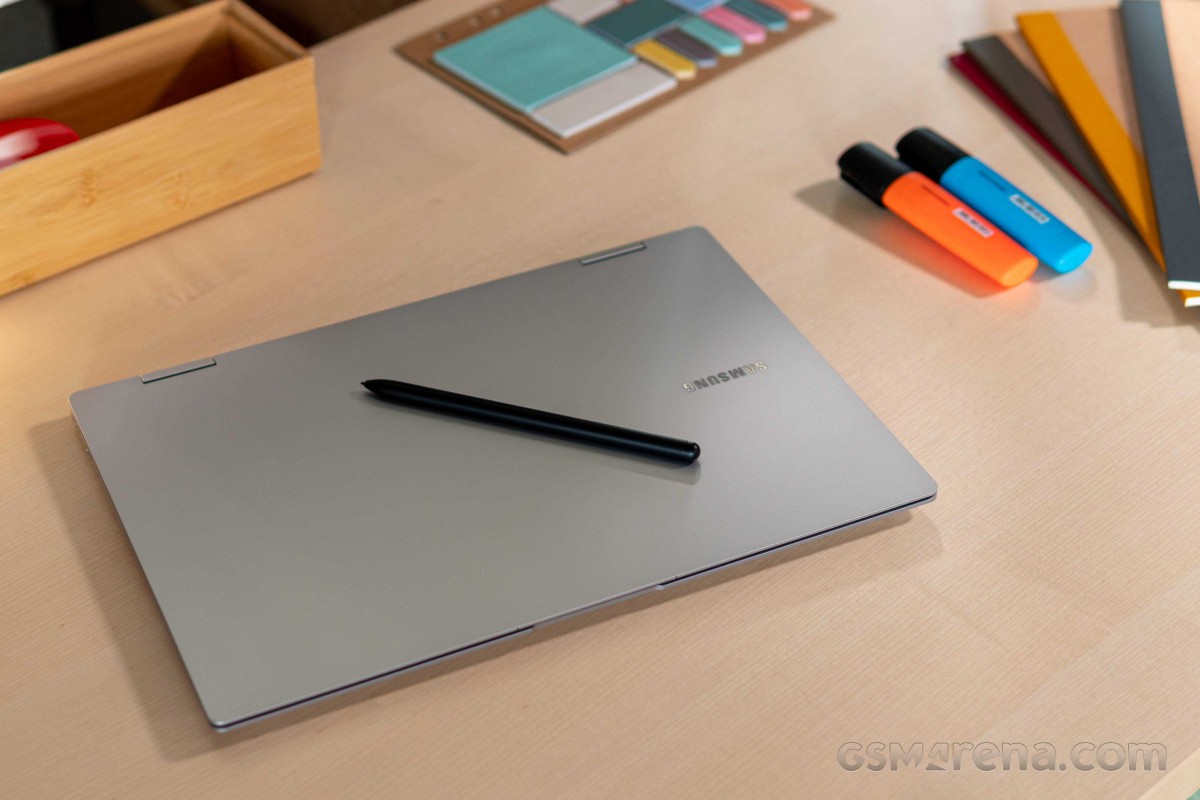 Thin laptops are usually associated with unimpressive battery life, but Samsung equipped a 63 Wh battery to the 13.3" Galaxy Books, while the 15.6" model has 68 Wh. We spoke with company executives from Samsung HQ, and they promised the charge was enough for 21 hours of video playback.
Yes, the number was achieved with the brightness set at 150 nits, but the AMOLED display is bright enough with great contrast, so this should not be an issue in real life.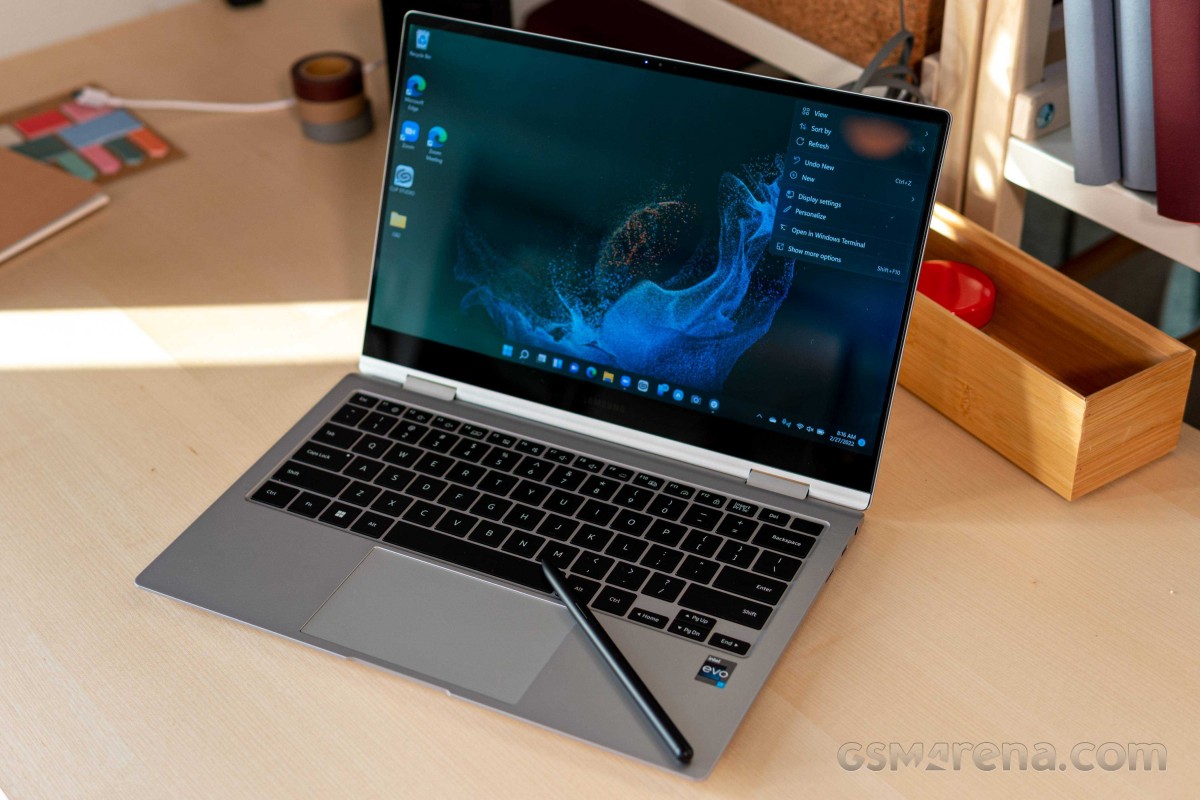 On the left-hand side, Samsung equipped the laptops with one USB-C and one Thunderbolt 4 port. We have the 3.5 mm audio jack, another USB-C, and a card reader on the right. We would've preferred to have the charging port above the regular USB, but all the ports are usable even with this design.
There is a fingerprint scanner embedded in the power button. Samsung prides itself in using a separate chip for security, meaning the finger is not stored anywhere else in the laptop's memory.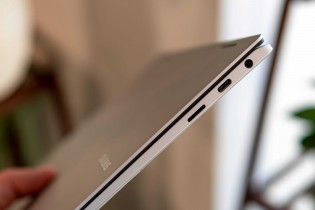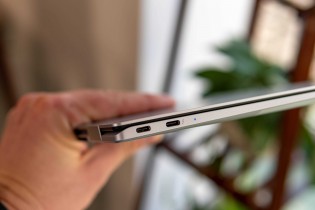 Samsung Galaxy Book2 Pro ports
Samsung executives confirmed with us the Galaxy Book2 Pro 360 will have the S Pen in the retail box. It does not have Bluetooth, but now it works faster and flows smoother than any other stylus. The keyboard is quite lovely, feels quick and has low travel.
Hardware and performance
Samsung developed a feature called Optimized Video Call. It brings AI Noise Cancellation with supported VoIP applications like Zoom, Microsoft Teams, WeChat, Facebook Messenger, WhatsApp. We loved that when there are two or more people in the meeting, the video automatically zooms to the speaker.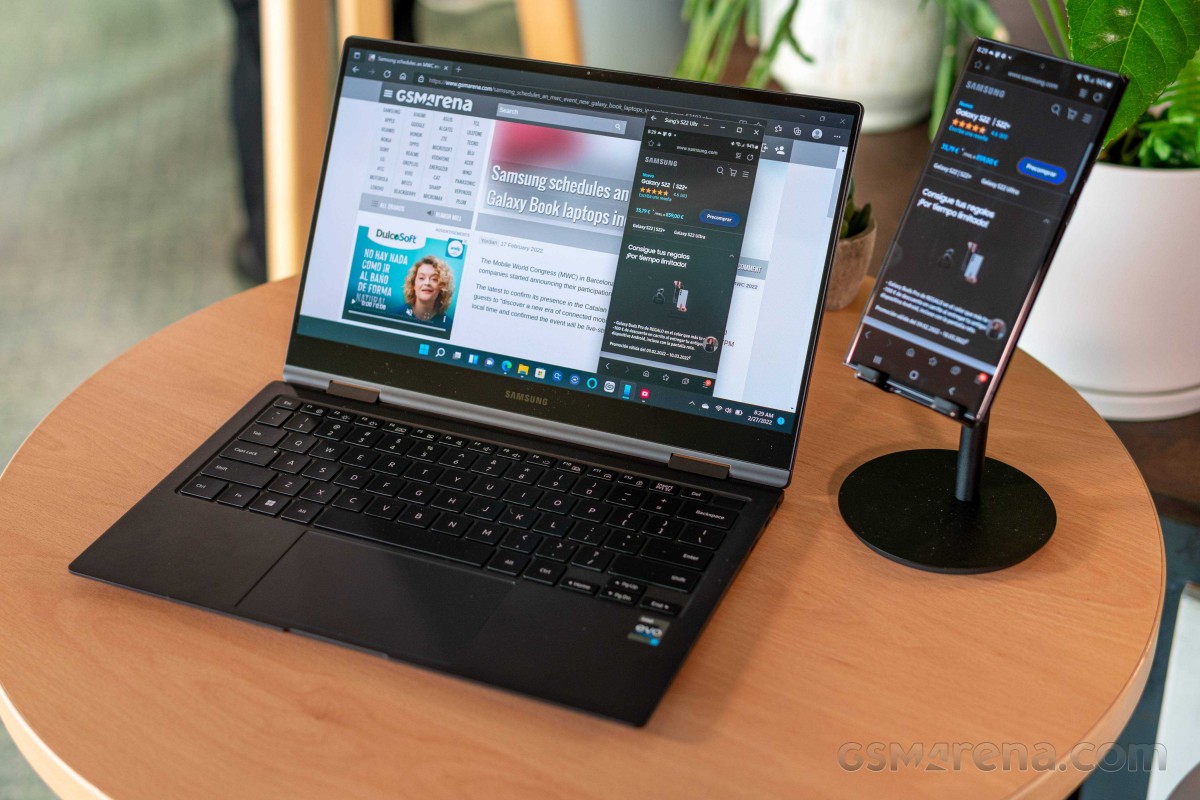 However, there aren't many use case scenarios in reality. People are working from home now more than ever, so having two people on one side of the meeting is extremely rare unless it is a family meeting. Also, the face zoom works only without masks, so having two people in close proximity who are not close is still frowned upon. Nevertheless, the feature is there, and it works in real life, and it could improve group meetings even more.
Samsung also improved the camera itself – it has 1080p resolution and an 87-degree FoV – greater than the previous Galaxy Books.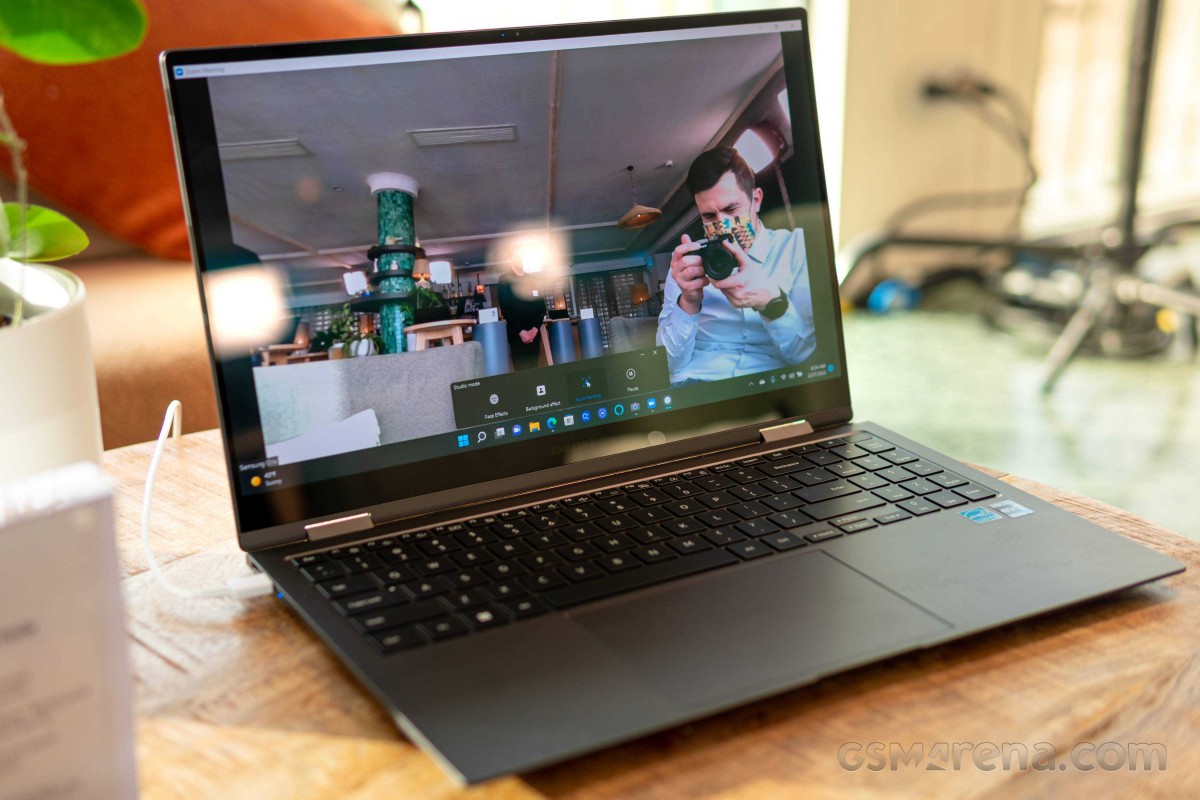 Samsung and Microsoft have worked closely to link mobile phones to Windows for some years, and now with the One UI 4 on mobile, there is a quick toggle for quick connectivity. Drag-and-drop from the laptop to a Galaxy flagship is extremely easy, and while browsing on the phone will not be a top priority, it does the job to preview notifications and type in a quick answer.
Having a tablet in the home ecosystem does wonders. We had a Galaxy Tab S8 on our hands next to the Galaxy Book2 Pro, and it essentially acts as a secondary screen. Users can drag-and-drop windows, duplicate the monitor or use the second one – all the features with the Win+P combination are covered.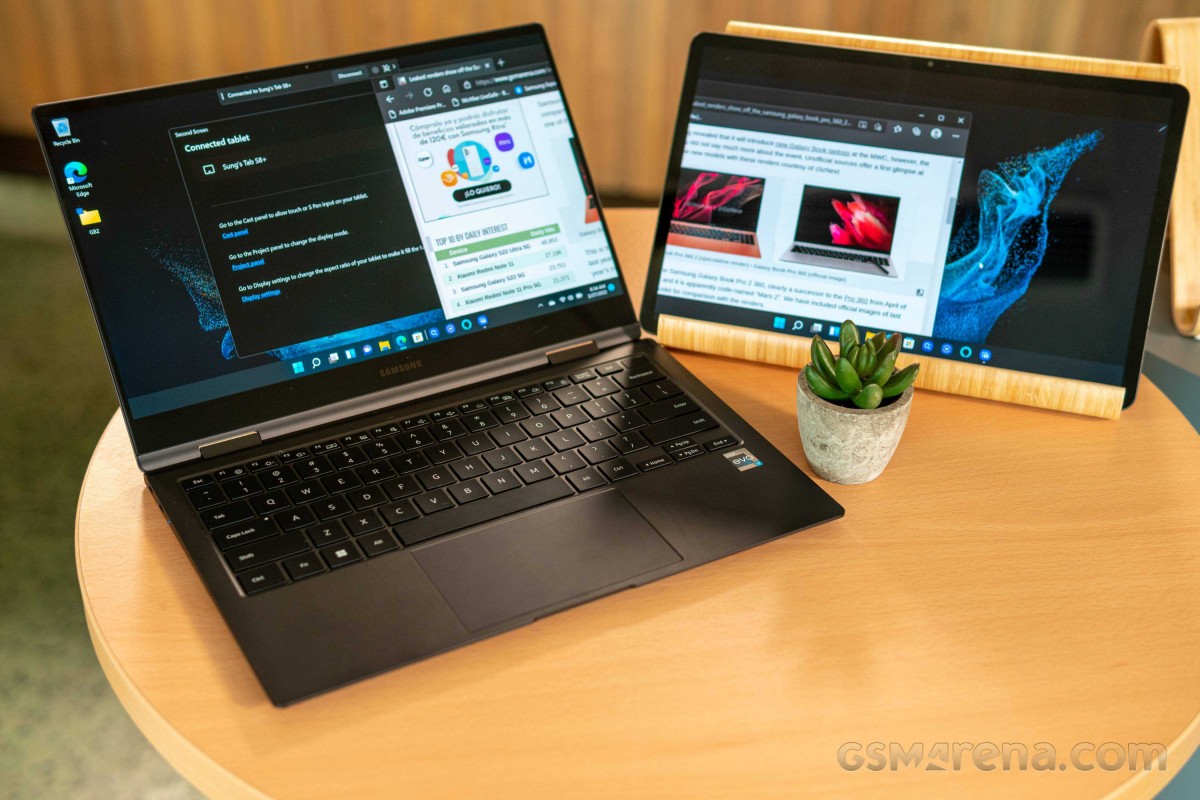 With an S Pen and the ability to stand, the Galaxy Book2 Pro 360, in theory, can be great for art and doodling. We enjoyed the possibilities, and while it can virtually stand at any angle, the sturdiest position is extremely uncomfortable for the wrist in the long term. We prefer to use it as a screen when eating or doing something without the need for touch interaction (like following recipes, for example).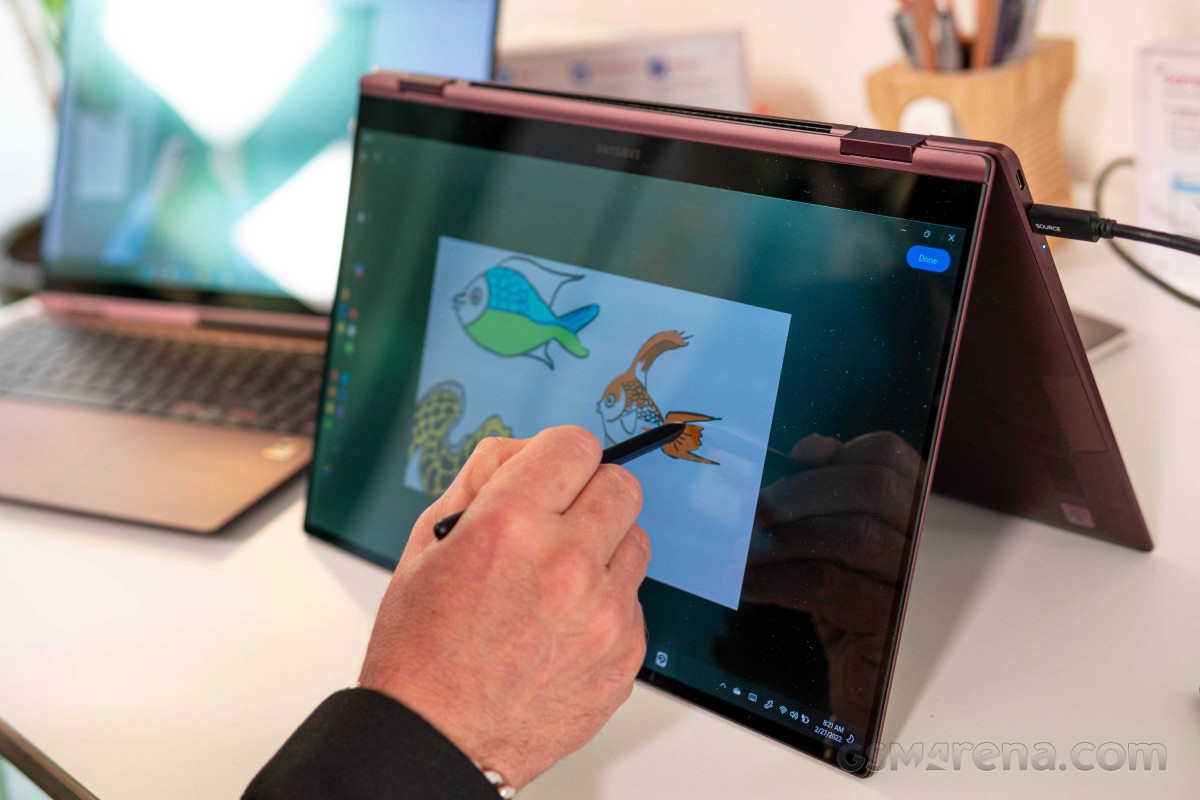 The Galaxy Book2 Pro laptops were introduced with 12th gen Intel i5 and i7 processors. It was an expected feature, but the reality is we have to wait a bit for them to launch. Company executives promised April 2022, but we have to wait and see how Samsung will deal with any eventual chip shortages, and the current geopolitical situation is not helping as well.
Conclusion
All things considered, it is hard to pinpoint a significant flaw in the latest Samsung Galaxy Book2 Pro laptops. They are fantastic for what they are – lightweight devices to work from anywhere, even if work includes some graphic or video editing, but not too much.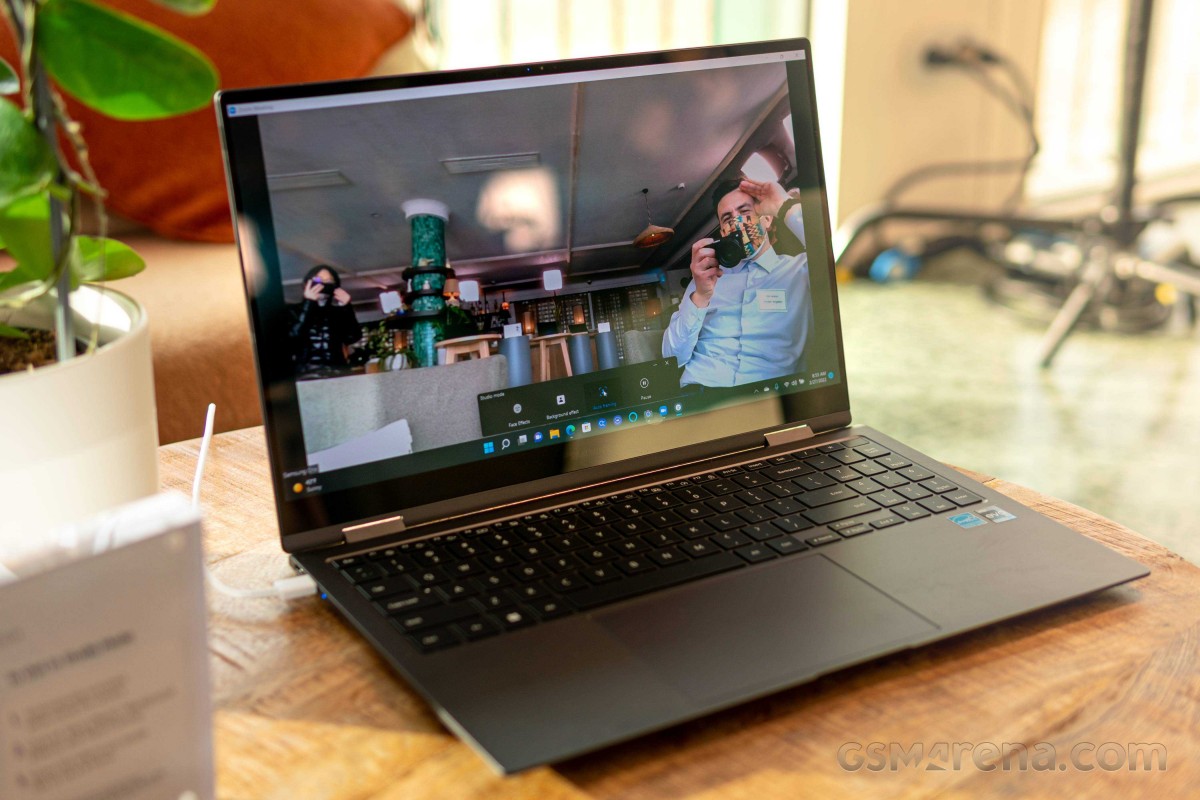 Starting prices of $1,050 (and $1,250 for the 360) are quite impressive, and we do believe people will prefer them over other devices by competitors. They look good, feel good, offer a lot, especially in the Samsung environment, and they are a worthy consideration for a 2022 laptop.