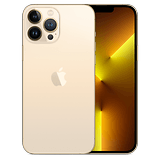 The two companies offer the most complete and integrated ecosystems, but far from simply looking at a company or product line and deeming one superior to the other, the goal here is to present the alternatives from each side and help those who may still be undecided to make an informed choice between a Samsung smartphone and an Apple iPhone in 2021.
Summary:
iPhone or Samsung: Catalog range and prices
Samsung's advantages over Apple:
Huge catalog of devices.
More affordable handsets.
Apple's advantages over Samsung:
Clearly-defined product range.
Older models are still competitive in terms of features and performance.
In recent years, the number of products from Apple's smartphone line has increased a little, with the arrival of the mini variant while maintaining a long software update policy for older iPhones. This makes the iPhone product range the smallest among the top five smartphone manufacturers today.
iPhone catalog and prices
At the beginning of 2022, Apple's catalog includes eight models: four that were released in 2021, three in 2020, and one from 2019. The company normally retains selected models from its previous generation in its catalog with a lower price point. The exception would be the iPhone SE (2020), which doubles up as an entry-level handset while offering specifications that are on par with the then-flagship iPhone 11 at an almost mid-range price point. 
With the launch of the iPhone 13 family, six of the brand's eight models include 5G support and OLED display, while the iPhone 11 and SE models still rely on LCD screens and carry a 4G modem.
Samsung's smartphone catalog and prices
While the iPhone 2021 family can be counted using the fingers on one hand, Samsung's catalog is much broader, covering everything from smartphones that only offer the bare essentials to highly sophisticated models with support for features such as the S-Pen stylus, all the way to foldable screens, a category in which the South Korean manufacturer has few rivals two years after the launch of Galaxy Fold.
Samsung's line of smartphones is made up of the Galaxy family, which also includes wearables, headsets, tablets, notebooks, and other gadgets. The family is divided into categories such as Galaxy Z (foldable phones), Galaxy S (premium handsets), Galaxy Note (phablets that seem to have come to the end of the line in 2020), Galaxy A and M (entry-level and mid-range models), and Galaxy XCover (rugged handsets that target the corporate segment).
Since the Galaxy A, M, and XCover lines don't compete directly with Apple models, we've listed only the models that occupy the same price range as the iPhone line above. All these devices, from the Z, S, and Note lines – bring top-of-the-line processors and OLED screens, as well as multiple cameras in their respective configurations. Support for 5G is included in all updated models of the 2021 line, while for devices launched in 2020, you can find them in either 4G or 5G versions.
Prices charged by the two companies show an important difference between them: while the value on Apple models normally remains stable until the arrival of a new generation, the prices of Samsung models fall rather quickly after launch. In fact, certain devices like the Galaxy S20 FE can be found for half the recommended retail price just a year after its launch. Talk about major depreciation!
This has an impact on the depreciation and resale price of its devices, which in the case of iPhones, they normally receive new operating system versions and security updates for a longer period of time, a gap something which Samsung has been trying to narrow in recent months. 
---
iPhone or Samsung: Hardware
Samsung's advantages over Apple:
More flashy specifications.
Differentiating factors like foldable screens and the S-Pen stylus.
Apple's advantages over Samsung:
Superior processors.
Doesn't get caught in the trap of padding up specifications with wild numbers.
Another major difference between the brands is how they approach the hardware specifications of their respective devices. While Samsung takes advantage of its more varied product range in order to adopt features like foldable screens, under-display digital sensors, S-Pen support, and even an under-display selfie camera, Apple prefers to adopt a more conservative stance. Although in many instances, the South Korean conglomerate has not been a market pioneer, Apple does not offer any of the features mentioned in 2021.
Even OLED screens that are standard in the Galaxy S line since the first generation hit the market in 2010, was only widely adopted by Apple with the iPhone 12 line (in 2020), while the high refresh rate of the display that became fashionable because of Samsung and other Android flagships in 2020, only arrived on the iPhone range in 2021. Even then, it was reserved exclusively for the iPhone 13 Pro and Pro Max models.
Apple iPhone 13 vs Samsung Galaxy S21
Apple iPhone 13 Pro Max vs Samsung Galaxy S21 Ultra
With Apple finally adopting 120 Hertz refresh rates for its displays in 2021 only for the iPhone 13 Pro line, it's managed to catch up with Android flagships in this aspect. On the other hand, the Galaxy line continues to offer more versatile camera confiurations, including additional lenses. At this point, it's worth noting that the iPhone 12 Pro Max beat the S21 Ultra in our 2021 camera blind test, and the camera component was one of the areas in which Apple seemed to have heavily invested in for most of the iPhone 13 line.
While Samsung stands out with superlative numbers in its hardware specifications, Apple's highlight would be the integration of its components, most notably the processors. The company often compares its SoCs with the competition, announcing that the new 2021 A15 as 50% faster than its direct rival on Android (presumably the Snapdragon 888 SoC).
Even without offering additional details about the benchmarks used or even the name of the chipset it was going up against, the fact remains that even Apple's A14 processor already left its rivals, the Snapdragon 888 and Exynos 2100, in the dust when it came to both generic and graphics processing tasks.
---
iPhone or Samsung: Software
Samsung's advantages over Apple:
More customizable interface.
Far more advanced multitasking optimization.
Apple's advantages over Samsung:
Smooth, reliable experience on all current iPhones.
Very high degree of data protection.
High-quality native apps.
Longer software and security updates.
Clear and orderly design.
Both iOS and OneUI have their fair share of fans and critics, and you can't separate purchasing the devices from their respective operating systems. Here, Apple's vertical integration scores points once again, offering consistent operation across virtually every model offered in the current range (and even in many of its older devices). Critics, however, can point to the influence of "conservatism" of the company in the rate of feature adoption, even in those that are not hardware-dependent, such as widgets that were finally introduced in iOS 14.
The fact is, the convergence of features will not stop with both mobile operating systems adopting features released by one another. Even one of the main advantages of iOS – long-term support – is starting to be copied by Samsung with an announcement of its new update policy. Even if it is still not up to par with what Apple offers for its devices such as the iPhone 6S, which will receive iOS 15 security updates at least until September 2022, seven years after its launch.
Also read: iOS 15: All features and everything you need to know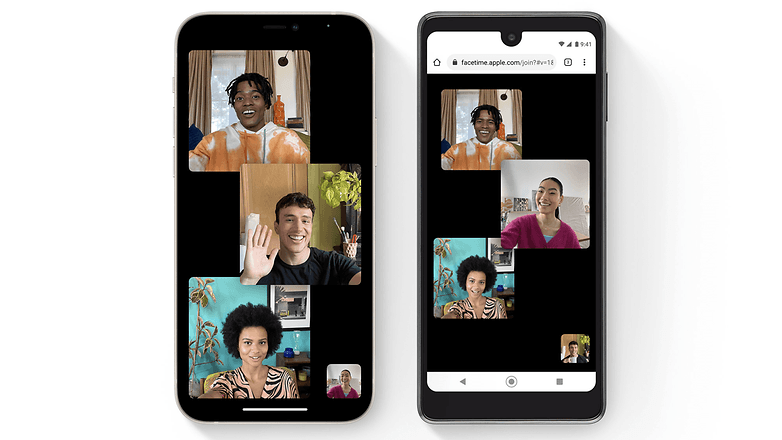 The user experience is already a highly subjective matter, and in this case, it is not possible to say which option is better for this or that person. Broadly speaking, those who like to customize the system would normally find additional options in the Android/OneUI field, while iOS stands out as the more sensible one when it boils down to standard options, including privacy and data protection. Speaking of which…
iPhone or Samsung: Data protection
Samsung's advantages over Apple:
Apple's advantages over Samsung:
More privacy controls and features.
Clearer information in the App Store about the use of personal data.
"Safer" default options.
Once again, Apple has a certain advantage over Android devices. But the situation is not as clear as it was in the past. And by the past, I mean just a couple of years back. Samsung has benefited greatly from security advancements that Google has made in Android.
When it comes to security, there is a number of criteria to consider that remain too vast for the scope of this article. That's why I've limited myself to just the privacy and security features of each manufacturer.
Samsung's Privacy Features
With OneUI 3, Samsung has integrated the new privacy features of Android 11. The first of these is the unique permissions system that you can grant or deny to apps on your smartphone. So, you can allow an app to access your location, microphone, or camera just once, until you close the app in question.
The fact that you don't have to allow geolocation running in the background at all times is also a plus point. From now on, you have to do it from the dedicated page of the app in question from the system settings. These additional steps should discourage or at least make you think twice before letting an app track you, even when you're not using it.
Isolated storage (debuted in Android 10) allows you to compartmentalize the data that different apps have access to, with one app being unable to access another's "space" and vice versa. In practical terms, this limits the app's access to only a few folders on your smartphone's internal storage, so apps cannot see your other files.
When it comes to file management, One UI 3.0 has a new "Access to all files" permission, which allows it to function as it did in previous versions. However, the application must meet certain conditions to get this permission. All other apps are limited to "Media access only".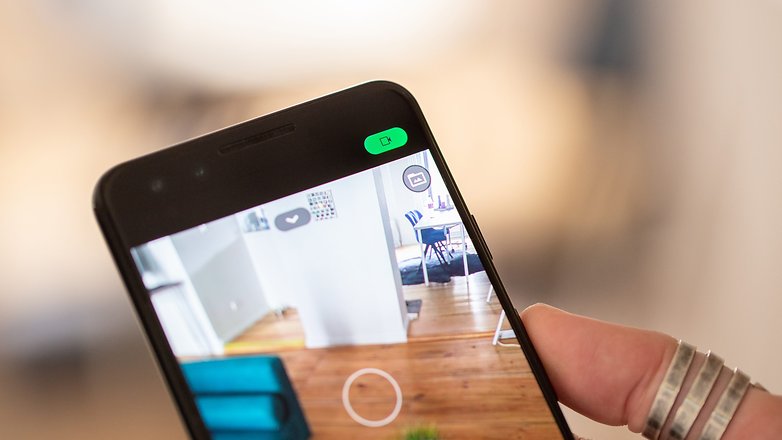 Apple's privacy features
After the release of the ATT or App Tracking Transparency feature in iOS 14.5, which gave users more control over personal tracking performed by apps on the system, iOS 15 has expanded the transparency of apps' access to your data by delivering the App Privacy Report which shows how they make use of the granted permissions, as well as data exchanges with behavior trackers.
In addition, Apple has moved the processing of various personal data from the cloud to the device itself, including Siri speech recognition. Another new feature in iOS 15 is additional protection measures in the Mail app for IP address hiding, and in the case of the iCloud+ plan subscribers, it will create unique emails alongside the Private Relay feature, which redirects your requests using different addresses (and in an encrypted manner) to make it difficult to record browsing patterns.
iPhone or Samsung: Resale value
Samsung's advantages over Apple:
Smartphones are sold at well below their launch price a few months after.
Flagships experience steep price drops unlike iPhones.
The second-hand market forces retailers to run regular promotions.
Occasional device buyback programs (depending on the country).
Apple's advantages compared to Samsung:
Ability to resell your iPhone at a good price a year or two after purchase.
Buyback program in selected countries.
This is a key criterion to consider when buying a smartphone. Generally, an average user renews his smartphone once every 2-3 years. Reselling your old smartphone to finance the purchase of a new one is obviously a common practice. But the fact is, Android smartphones depreciate much faster than iPhones.
According to a study commissioned and published last January by Bankmycell, Android smartphones shed an average of more than 33% of their value in 2020, compared to about 16% for iPhones. This decline accounts for over 50% of its price for a mid-range/entry-level smartphone.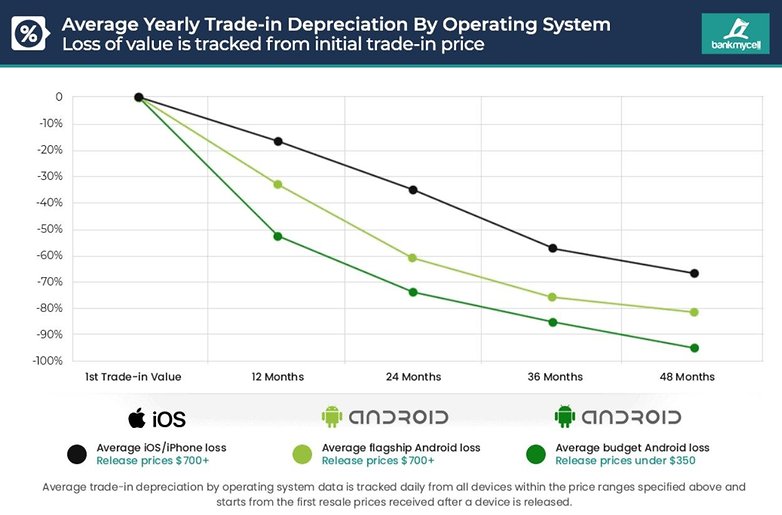 There are many reasons for the faster depreciation of Android handsets than Apple's. Take Samsung for example. The manufacturer launches more than 10 smartphones each year. In 2020, Apple released only 5 smartphones. Samsung's most affordable models are meant to be renewed more frequently, ideally every year if the manufacturer wants to maximize its sales.
If people resell their smartphones sooner, it's normal for them to lose their value faster. If you want to renew your iPhone, you'll have to wait for a longer period of time since Apple only launches a new range once a year on average. As iPhones are more expensive than their Android counterparts, it is normal that Apple users keep their iPhone longer and resell it at the most convenient time.
---
This article was written in collaboration with Antoine Engels, having been updated after the announcement of the Galaxy S21 FE, so comments below may reference models removed in the latest version.