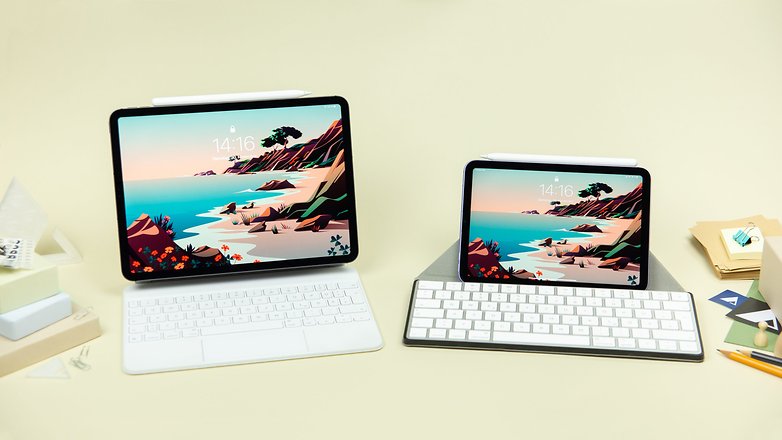 The iPad mini 6 is a device that I thought to be very interesting, but I do not really need it. Not at least until this review. After all, I already owned an iPad mini a few years back but I hardly used it. The form factor was great in terms of portability, but working on it was less than satisfactory. In 2021, however, I came to a hard realization: The iPad mini 6 is a very different creature from its predecessors and is now my constant companion. Read on to find out why.
Good
The perfect form factor for a tablet

iPadOS 15 runs perfectly on it

Superb performance
Bad
No 120 Hertz refresh rate and ProMotion

No Face ID support
Price-wise with a Pro factor
The iPad mini (2021) is available at a recommended retail price of $499. The tiny variant clocks in at 64 GB, and while it does not seem to be worth the admission price, let us dive deeper to see what makes it worth it.
If you want to have 256 GB in the Apple tablet, then expect to see the price balloon quickly. The iPad mini already costs $649 for the Wi-Fi only version (256 GB), and if you want to have a SIM slot with 5G support to go along with that, be prepared to fork out a whopping $799.
With a price increase in the most basic model compared to its predecessor, you might begin to scratch your head when you compare it to the iPad Pro's pricing structure. Is the smaller form factor worth it when I can settle for an 11-inch tablet that doubles up as a notebook replacement for around $400 more?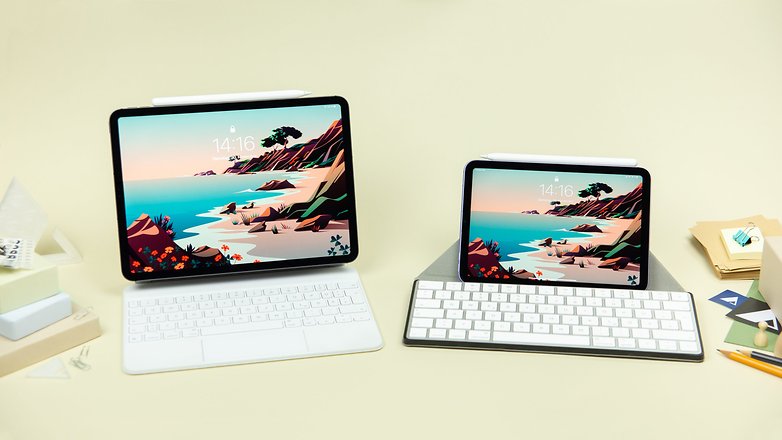 The question that I asked myself concerning this review is: if you had the exclusive choice between the iPad mini and iPad Pro, which one would you end up buying? It's a really tough question.
People who know me know that I often use the iPad as my primary work device. I compose my articles on it, use it for painting, doodling, scribbling, and even brainstorming. Yes, I even edit small videos with it from time to time. So will I only be able to do all that with the iPad mini 6 in the future, and if so, why the 2021 generation and not previous ones?
Design: Small and unlike the iPad Pro
The iPad mini (2021) resembles its big brother, the iPad Pro, in terms of looks. You get a flat screen design and rounded corners, but there are no bells and whistles to shout about here otherwise. Compared to the plain old iPad mini, the 2021 version has thus made significant gains in terms of screen size. The screen edges or bezels have become far narrower simply because of the missing Home button, making room for an 8.3-inch display.
Pros:
Larger display and smaller bezels than its predecessor.
Volume controls will automatically adjust based on the direction the iPad mini is held.
Perfect notebook format with the Apple Pencil.
Touch ID sensor located in the Power button.
Cons
Still no Face ID support.
There is one more difference in the iPad mini (2021) compared to its predecessor: Instead of a Home button, Apple has installed a Touch ID sensor in the Power button that is located on the side. Which reminds me, the iPad mini has Touch ID on board. This is exactly what I kept wishing the iPad Pro had. However, it is also a shame at the same time (and not infrequently annoying) that Face ID is missing!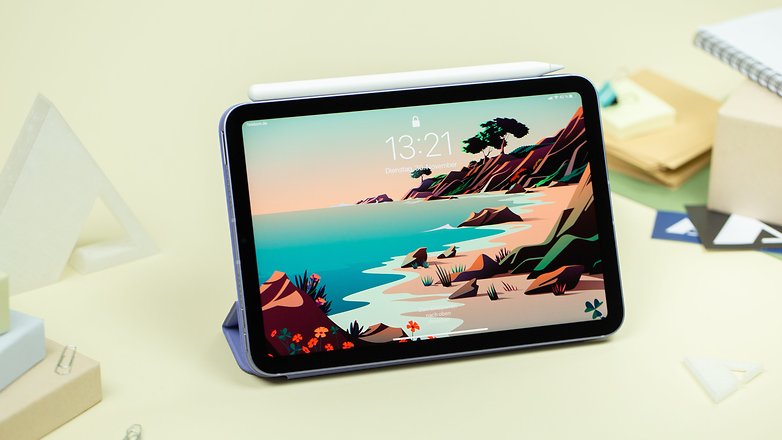 Face ID is a feature that I actually miss quite often, since one would most probably be so used to the iPad or iPhone recognizing oneself. Also, it's not uncommon to know where the Touch sensor is at any given moment, and you may have to laboriously reach around (if you haven't registered enough fingers, for example) to unlock the device.
The volume buttons have now shifted to the front of this Apple tablet on the iPad mini (2021). Here's something cool that you might want to know: The upper button between the two is always assigned to Volume Up, changing accordingly based on how you cradle the iPad mini 6.
Best form factor. Too little Pro.

I have to be careful to manage this paragraph so that it does not end up as my conclusion. It was the form factor and the design that primarily made me take the iPad mini (2021) with me everywhere I went, where I used it for many hours each day. The iPad Pro, on the other hand, has seen far less action than it used to since.
While I'm gushing like a wide-eyed schoolboy being gifted the best BMX bicycle with regard to the overall package of the iPad mini (2021), there are several big "buts" to consider. If I have anything to criticize about it, it's that Apple apparently didn't want to cannibalize its iPad Pro line by a wider margin and intentionally did so by keeping the iPad mini "compromised' in certain aspects. You can read more about that in the Camera and Display sections.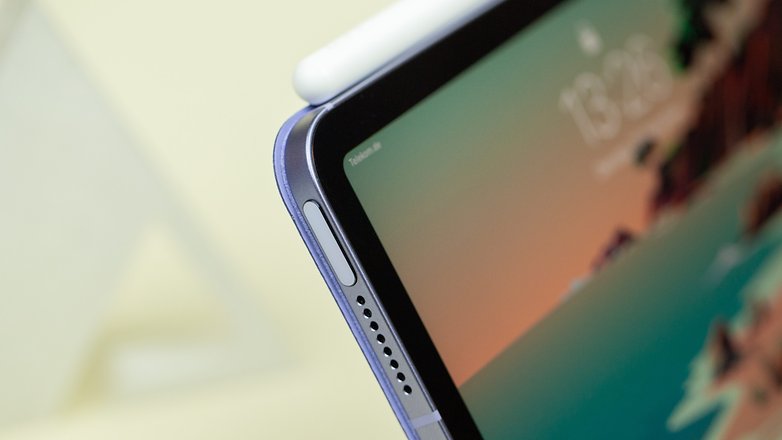 The notepad format makes the Apple Pencil even more useful to me.
A little less flexible than the volume controls (as described above in being adaptable based on the way it is held) would be the magnetic holder for the Apple Pencil. The pencil is always held via magnets on one of the wide sides, and this also determines the tablet's holding direction to a certain extent.
In return, however, you end up with a perfect digital notepad that is always ready as and when required. Of course, this is provided you have the iPad mini with you. Due to the form factor, the tablet is almost capable of fitting into a trouser pocket, or at least in my jacket pocket. When it fits in comfortably that way, rest assured that the tablet is hardly noticeable in a backpack or shoulder bag.
Display: Good, but not perfect.
The display panel used in the iPad mini (2021) is a real downgrade compared to this year's iPad Pro. The 120 Hertz display with ProMotion technology on the iPad Pro happens to be the main reason why the iPad mini (2021) remains stuck with a 60 Hz refresh rate. You end up with the smaller iPad packing a 2266 x 1488 pixel LCD panel instead. Bummer!
Pros
Great picture quality on the LCD panel with accurate color reproduction and sharp display.
Cons
Not as easy to read under direct sunlight as the iPad Pro panel.
Maximum 60 Hertz refresh rate.
However, I'm nitpicking on a high level here. This is because apart from slightly less fluid movements when swiping around on the screen, the lower refresh rate is hardly noticeable. Rather, it will be noticeable only if you want to find a weak spot at all costs. The slightly lower display brightness on the iPad mini (2021) compared to the Pro is noticeable under bright sunlight, making it literally harder to use when outdoors.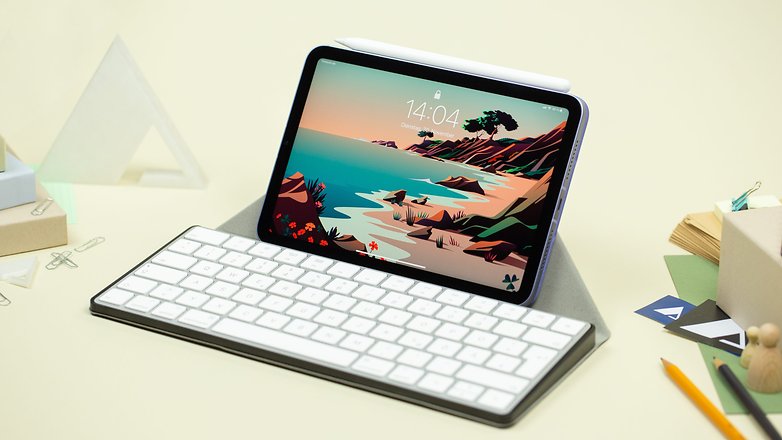 Nevertheless, I can also certify the display of the iPad mini (2021) after a good two months of use is absolute suitable for everyday use –
at least outside of the beer garden season. I now use the iPad mini for almost everything and everywhere: I enjoy my TV series or sports games on the go, type long texts on the external keyboard as well as compose short notes, and even when reading on the couch in the evening. This tablet does it all and with style to boot!
With the iPad mini's display, it's probably the same as in real life with other things and even people: Everything does not always have to be perfect in order to be good all around.
iPadOS is the perfect operating system for tablets
Just like iOS 15 on the current generation iPhones, iPad OS 15 has been optimally adapted for the iPad mini (2021). The operating system runs ideally on the small tablet.
Pros
iPadOS 15 also runs smoothly on the iPad mini and works perfectly.
Cons
iPadOS 15 also runs smoothly on the iPad mini 2021
. My initial fear of the smaller display affecting the user negatively was quickly allayed.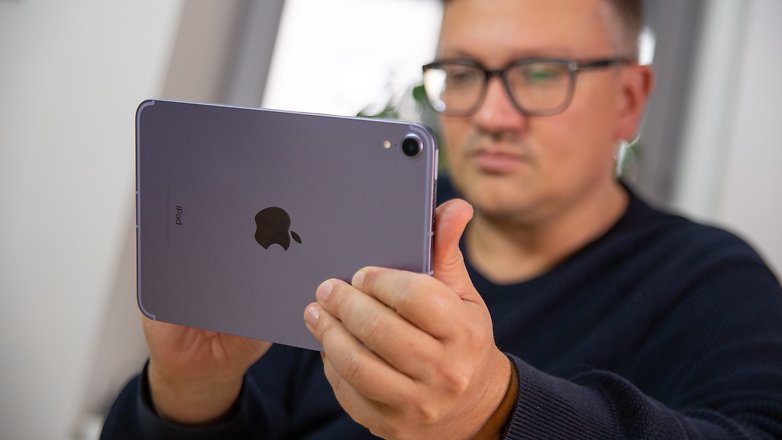 Sure, you sometimes have to move your nose a little closer to the screen when editing photos or videos in order to see properly. But the apps I used always made good use of the available screen space, and I did not notice any limitations compared to the iPad Pro.
Apple iPad Mini (6. Generation) performance
Apple's own A15 Bionic chip powers the iPad mini and transforms the tablet into a real powerful machine.
It is the same SoC that also sees action in the iPhone 13 and provides excellent performance. If you want to know more about the performance of Apple's latest processor, then I highly recommend you read our latest iPhone 13 review:
Apple iPad Mini (6. Generation) camera
The iPad mini has both front and rear 12-megapixel sensors, with the selfie camera featuring an ultra-wide angle sensor, while the main rear camera is capable of shooting at up to 4K.
Pros
Center Stage is available for the front camera and comes in handy for video calls.
Decent front camera image quality.
Cons
Only one rear camera, but who takes pictures with a tablet?
What's cool is that the
Center Stage
function is also possible with the front camera, a feature that Apple showed off for the very first time this year in the iPad Pro. The camera is able to follow you in video calls, ensuring that the person talking remains in focus at all times. In addition, the iPad mini (2021) is able to recognize when other people or objects in the field of view become important and should also be blended in.
The 12-megapixel selfie camera delivers decent quality shots under good lighting conditions. Colors are accurately rendered, with skin tones looking realistic. Even during late afternoon video calls in the dimly lit home office, the quality holds.
The main camera at the back also offers the Apple-standard 12-megapixels. Picture quality is okay and sufficient to quickly take a few pictures of documents, scan a barcode, or even take a photo when you don't want to take the smartphone out of your pocket. But seriously, who captures photos with their tablet?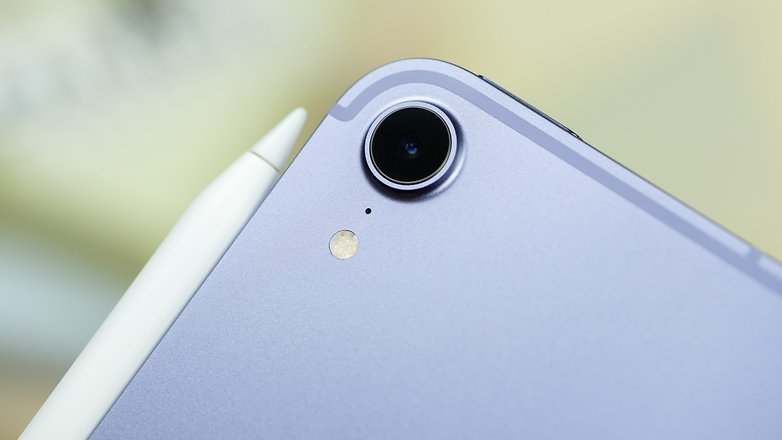 The battery is good but not outstanding.
The iPad mini (2021) was made for those who are always mobile. Basically, you end up with a battery that can survive a full workday on the train or in the park is something that is important to take note of. Indeed, Apple does well here.
Pros
Enough juice for a full working day.
Charges quite quickly even without fast charging.
Cons
Power users who perform video editing and other intensive tasks will run out of power on long workdays.
Fast charging would be nice for power users in such cases.
Apple claims that the battery life of the iPad mini (2021) is able to run up to 10 hours. I can confirm this claim in reality.
This means you are able to get through the day without plugging it into a charger even with heavy use.
On undemanding days, it's sometimes enough to go beyond that, although honestly speaking, I'm more of the "I-charge-whenever-I-can" type, so I rarely push the battery to its limit.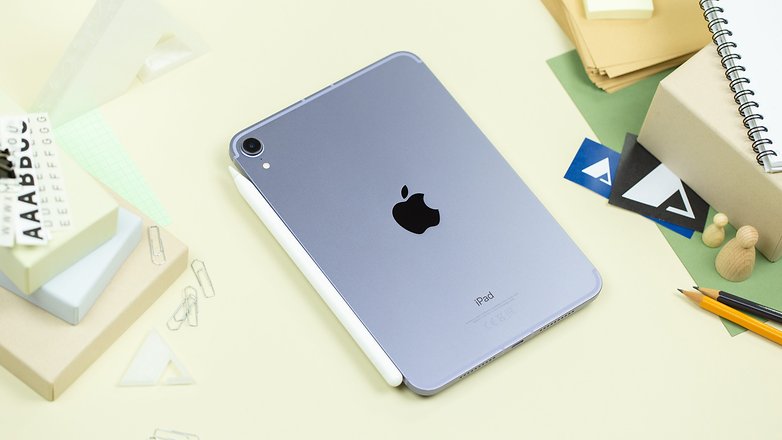 The battery in the iPad mini (2021) is therefore adequate for most users. But compared to the leap that the current iPhone generation has made in terms of battery life, the iPad mini (2021) lags behind by quite a bit.
Final verdict
Apple has done a great job with the iPad mini (2021), especially in considering most usage scenarios – how you use a product and what you use it mainly for. This is also the reason why I would pick up an iPad mini instead of an iPad Pro in the future, should I have to choose between the two models:
The iPad mini is simply much more compact compared to the iPad Pro, while the trade-offs are within my acceptable boundaries.
The iPad mini is not only much easier to carry around. It's also far more comfortable and practical to hold! With a mobile keyboard, it is also suitable for working on more intensive tasks.
However, when writing extremely long and complex texts (hello, CMS!) or working on detailed presentations, the iPad mini eventually reaches its limits. The same applies to photo editing or video editing: the larger the display, the easier life gets.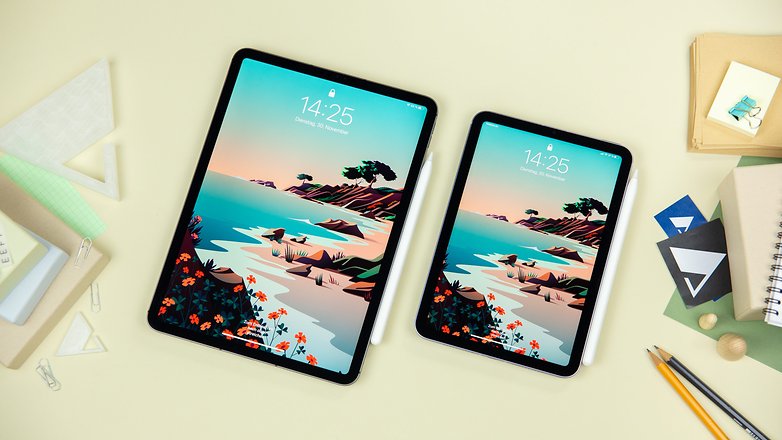 iPad Pro or iPad mini?
So the question remains: Which iPad should I buy for myself: an iPad Pro or an iPad mini? My answer to that question lies in your personal needs and usage pattern. Given the current iPad lineup, it would clearly be the iPad mini (2021).
For those who are looking for a mobile tablet that will mainly suffice for regular work such as taking notes, simple presentations, emails or small texts, and will otherwise be used mainly for mobile browsing, gaming and entertainment, the iPad mini 2021 is really highly recommended to everyone.
Sure, for the really "big" tasks, I'll still use my notebook or my iMac. But the iPad mini (2021) has also gotten larger in terms of viewing real estate without a physically bigger chassis. The gap to a full-fledged computer has shrunk, and I've become a true iPad mini fan in recent weeks.