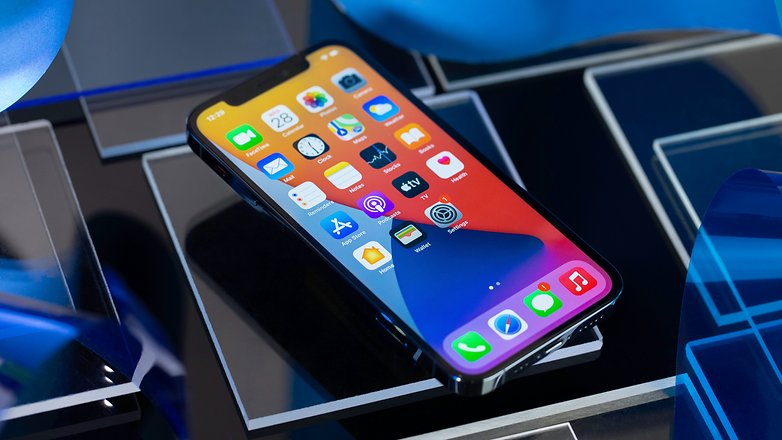 If you are looking to get an older iPhone at a discount, this may be your chance! Verizon is offering certified, pre-owned devices for great discounts! Today we will take a look at pre-owned discounts on the iPhone 12 Pro Max and explain to you everything you need to know about pre-owned, refurbished, and renewed products.
Jump to:
Buying a refurbished, pre-owned, or renewed device can be a challenge for the average user. Your frustrations are quite understandable, and in this deal article, we will do our best to explain whatever you need to know so that you can take this decision with confidence.
Get the iPhone 12 Pro Max for only $399.99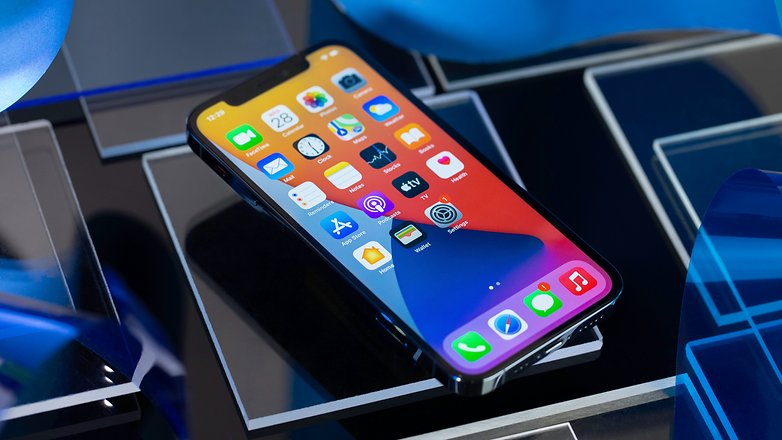 The iPhone 12 Pro Max was released in 2020,and it is still a very relevant and popular device. At the time of its release, it was the most powerful smartphone on the market, only outdone by its successor, the iPhone 13 Pro Max. You can find more information on the iPhone 12 Pro Max here and on our review of the iPhone 12 Pro.
In this deal, you can get the device refurbished for a price as low as $399 from Verizon with a plan or if you are already a Verizon Unlimited subscriber. In total, you are saving about $400 on the refurbished device. The payment is divided among 30 installments of $13.33 that are added to your bill monthly. To see the final total price you will have to pay per month, scroll down to plans.
Additionally, you will have to pay the appropriate tax during checkout. Unfortunately, since the sales tax is dependent on your area, we can not provide an estimate for you.
iPhone 12 Pro Max Verizon Refurbished Prices
| Device Condition | Price (128 GB) | Price (256 GB) |
| --- | --- | --- |
| Great | $14.16 x 30 = $424.8 | $15.49 x 30 = 464.7 |
| Very Good | $13.91 x 30 = $417.3 | $15.24 x 30 = 457.2 |
| Good | $13.33 x 30 = $399.9 | $14.66 x 30 = 439.8 |
Note: stock and color availability are limited and changes on a daily basis.
For this specific deal, I believe that the final addition of ~$25 is enough to warrant the "Great" condition level. It is also true that users may refurbish their devices or trade them in after minimal use, and Great is where you have the least chances of falling on an annoying scratch. 
Verizon refurbished deals: What to look for!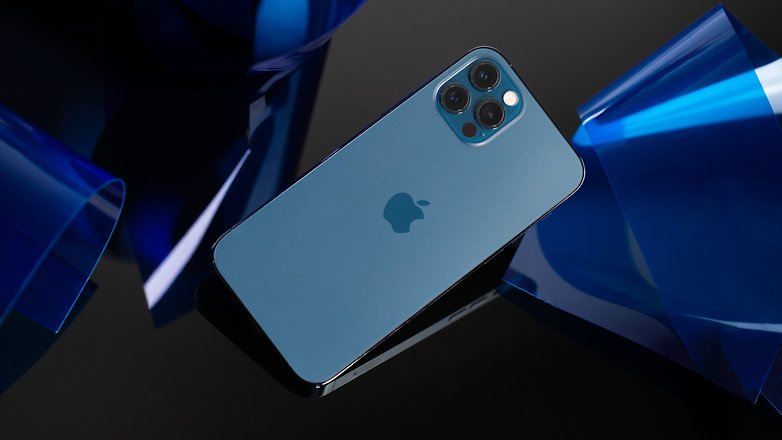 Pre-owned devices are technically smartphones that have either been returned from their previous owner or have been traded in for discounts. Verizon takes those devices and then re-sells them for a considerably lower price.
Yes, it is true that you can find refurbished or used devices in the market for a lot cheaper, but Verizon offers an extra level of safety. When a device is returned or traded back to Verizon, technicians make sure that everything works properly. The technicians check the battery, the ports, connectivity, display, and audio to ensure that everything works as intended. 
When buying used, you want to avoid stolen devices or phones that are locked to a specific carrier that you do not wish to use. Verizon thankfully takes care of all of this, so you do not have to worry too much about it. You purchase it like a new device, with the only difference that it has been used before. In the package, you will also find all the peripherals you would initially.
Depending on the condition of the device, there is a proportionate discount. There are three levels of condition.
Great: Great devices only feature minor scuffs and scratches on the body and screen.
Very Good: Very good devices have a few scuffs and scratches on the body and screen.
Good: Good devices have scuffs, dents, and scratches on the body and the screen. 
As is expected, all devices work properly and come with a 90-day warranty that can be complemented by Total mobile protection for $17.00 a month. For the extra $17, you get the added safety of cheaper cracked screen repairs ($29 flat-rate) and quick battery replacements if this is considered necessary and exact day replacement with in-stock or replacement smartphones. 
Regardless of the device condition you settle on, I heavily advise you to buy a case and a screen protector for your device to avoid any nasty accidents. You can find both in the links below.
 *The prices are representative.
Verizon plans: Everything you need to know
Verizon offers a wide variety of unlimited plans that come with some of the best benefits carriers provide in the US. Although these deserve an entire article themselves, here are a few more price calculations on what you can expect to pay per month. But the final cost can be area-specific; please check the final breakdown before checking out!
Verizon Unlimited Plan + iPhone 12 Pro Max Pre-owned
Plan
Price calculation [Plan monthly price + Device monthly price] (Taxes and fees not included) (Auto Pay and paperless billing discount calculated)
One time fee
All Unlimited Plans benefit from
5G Start

$70 + $13.33 = $83.33 for 30 months

$70 + $14.66 = $84.66 for 30 months

Activation fee of $35.00 due on the first bill

Unlimited talk & text
Unlimited data
5G access
Mexico & Canada talk, text & data
International Texting
4G LTE
Verizon Up
Call Filter Spam blocker

5G Play More

$80 + $13.33 = $93.33 for 30 months

$80 + $14.66 = $94.66 for 24 months

5G Do More

$80 + $13.33 = $93.33 for 30 months

$80 + $14.66 = $94.66 for 24 months

5G Get More

$90 + $13.33 = $103.33 for 30 months

$90 + $14.66 = $104.66 for 24 months
For the added price, each plan provides different benefits. 5G start offers the basic 5G coverage and unlimited data with a bonus of a six-month Disney+, Apple Arcade or Google Play Pass, and Apple Music.
5G Play More provides a lot more and is centered around entertainment. In connectivity, it offers 5G UWB (ultra-wideband) access which is faster than traditional 5G and 50 GB of top speed, premium access data, and 25 GB of premium mobile hotspot data. Also, you get a 50% discount on your Verizon 5G Home or LTE Home internet plan. It also offers an entertainment package of Hulu, Disney+ and ESPN+ free subscriptions alongside a Google Play Pass or Apple Arcade subscription and six months of free Apple Music.
Get a 30-day Free Amazon Prime Trial
5G Do More keeps you connected no matter where you are and provided identical perks to 5G Play More. The difference is that instead of the entertainment package, you get a connectivity package that gives you a 50% discount on a watch, tablet, hotspot, or Hum plan, 1 TravelPass day every month, and 600 GB of Verizon Cloud. You also get a bonus of six months of Disney+, Apple Arcade or Google Play Pass, and Apple Music.
Finally, the 5G Get More combines all of the above perks but with unlimited premium network access, 50 GB premium mobile hotspot with both the entertainment package and the connectivity package.
Are you interested in refurbished deals? Have you purchased a refurbished device before? Let us know in the comments!