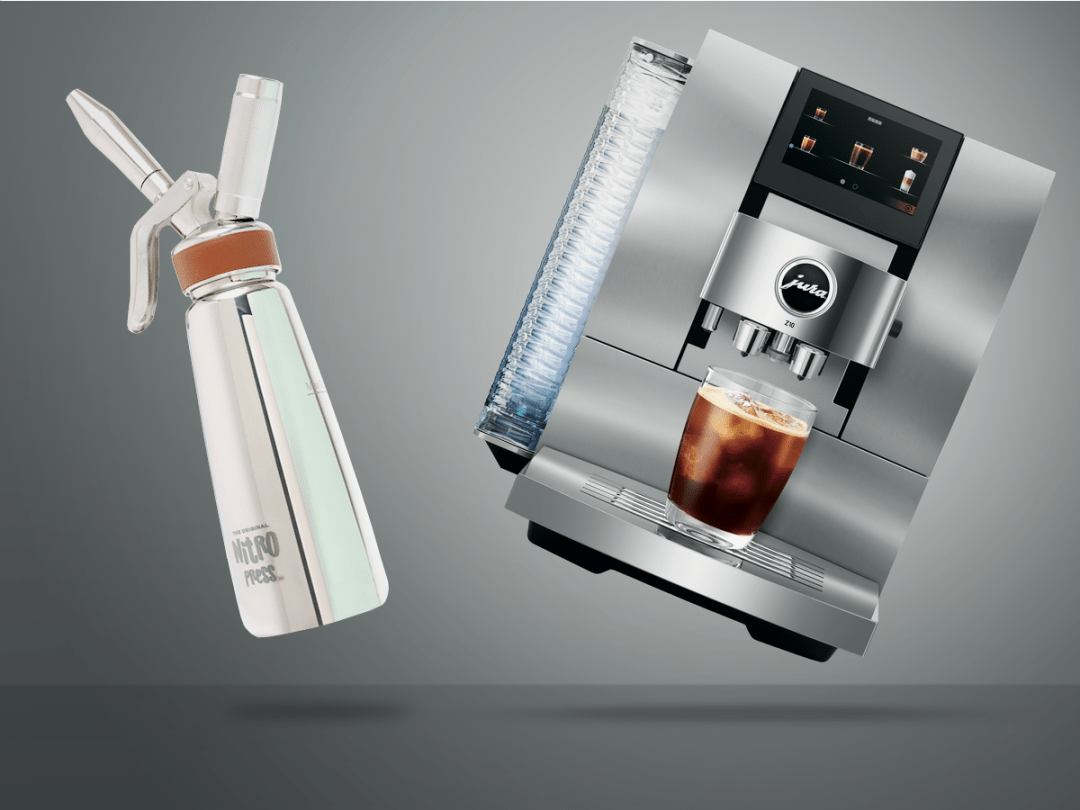 Kit to hit your caffeine fix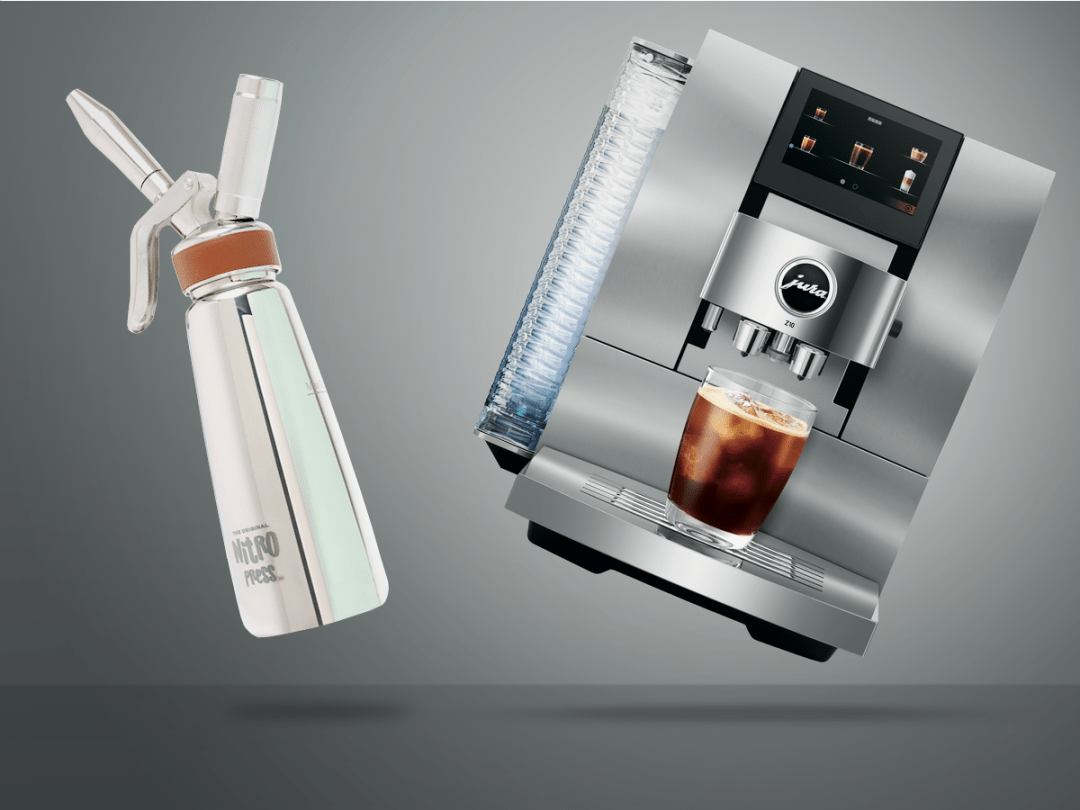 Instant granules might be the definition of convenient coffee, but even the best stir-in stuff can't rival the results you'll get from a proper machine.
Keen to kick your caffeine routine up a gear? From espresso makers to drip filters, the best coffee machines make it easy to brew up better batches at home.
In search of superior swill, we've picked out nine of our favourites. So put the kettle on, make yourself a mug of the good stuff and prepare for top-notch jitter juice.
Buying tips
Think of the waste
Plastic coffee pods are no friend to the planet. Ditch the disposables, find a machine that doesn't require paper refills and get an insulated cup – so you can take your brews out and about, rather than buying wasteful takeaways.
Think of the space
None of these bean machines takes up the same space as the industrial brewers down your local café. But be sure to check the fit before you buy – some are quite a bit bigger than others.
Think of the taste
Coffee snobbery knows no limits. If you sit high up the hierarchy of obsessiveness, you'll want extra control over water temperature and coffee strength – so go for a machine with settings to tweak.
Think of the pace
Consider your caffeine capacity. 10 cups a day may give you the shakes, but if you like a lot of swill then get a machine with a generous water jug, for regular refills without frequent trips to the tap.
The kitsch caffeinator: Swan Retro Pump Espresso (£100)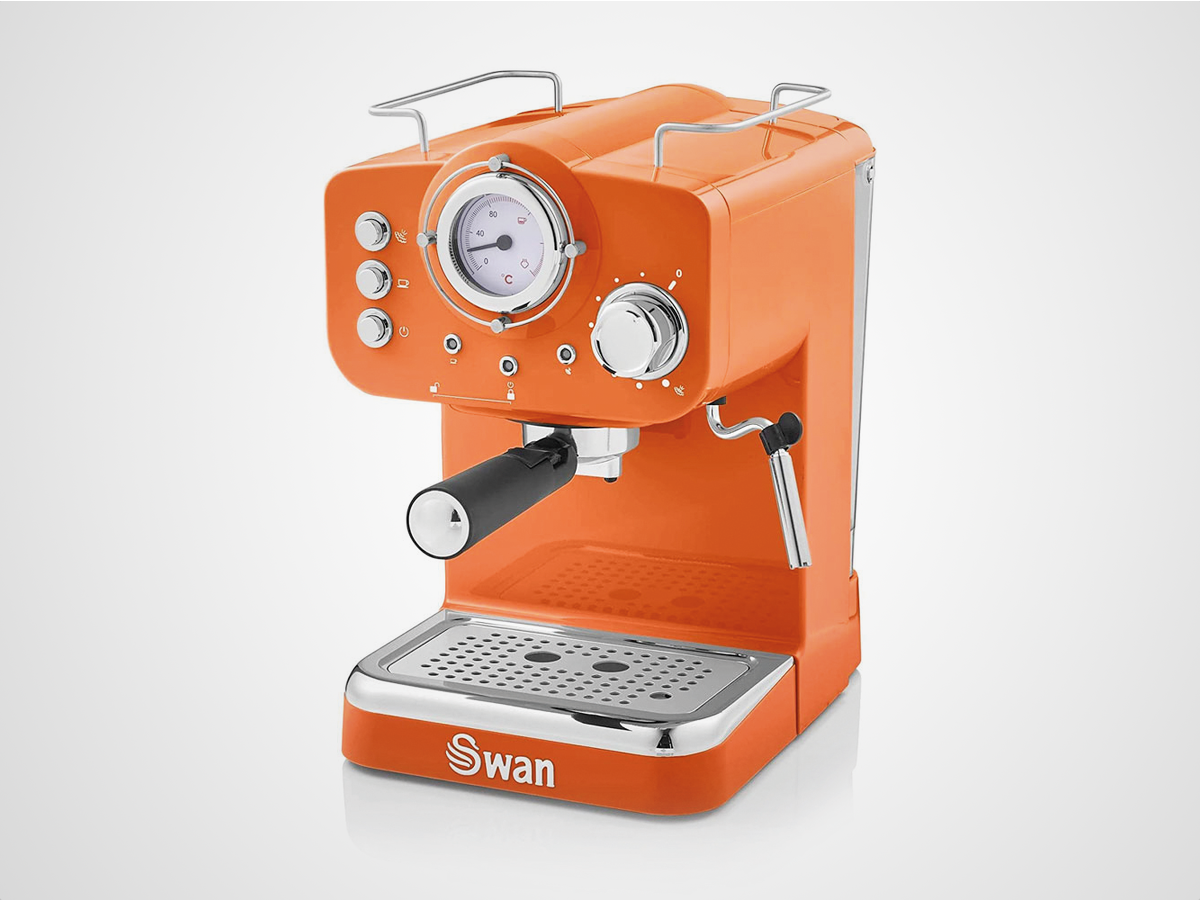 Brits might not be known for making great coffee, but Swan's old-school espresso maker shows they can still design decent steam machines. Like a chuff-chuff train, it features a vintage-style temperature dial so you can watch the hand go round while the die-cast boiler does its stuff. Unlike a train, it's super simple to start up: with just three buttons and a dial, there's little room to go off the rails.
The streamlined steamer: Morphy Richards Espresso (£130)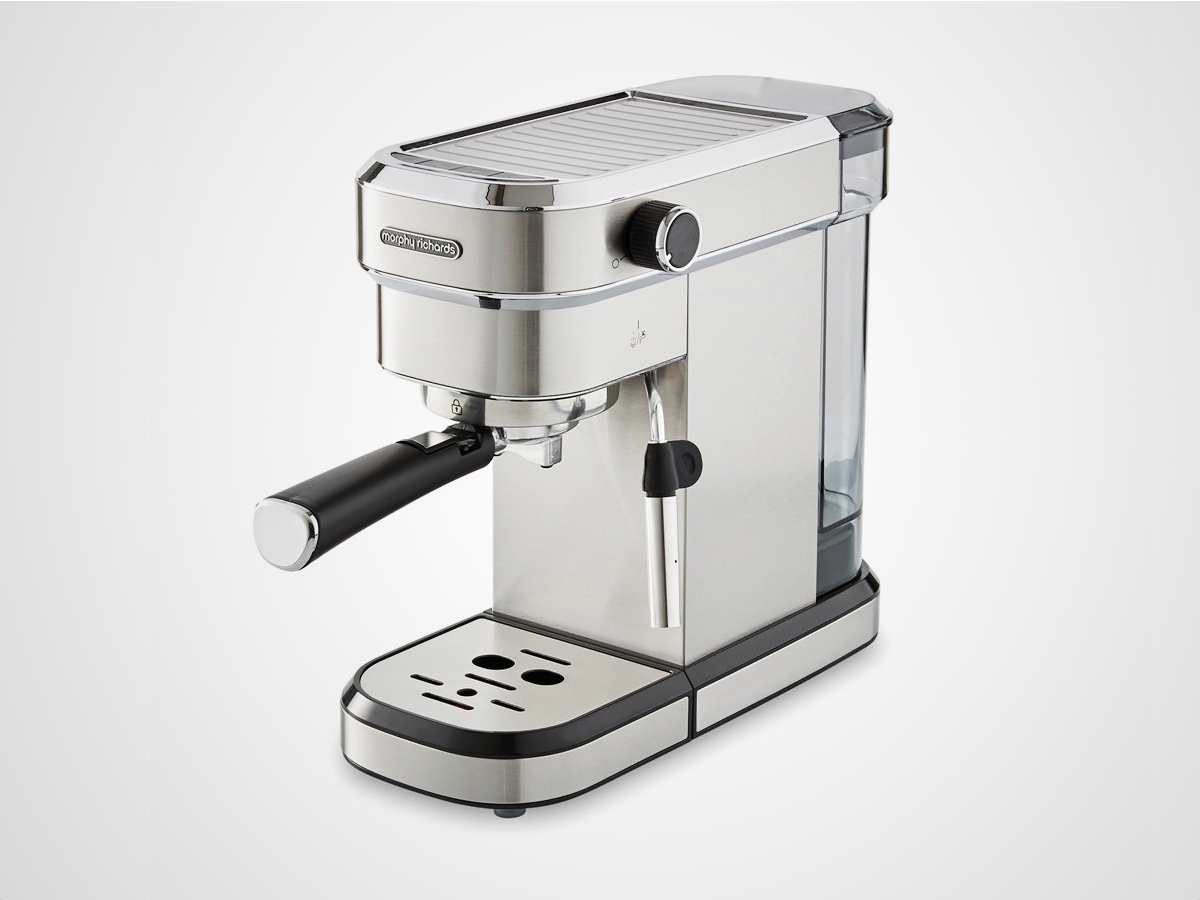 Countertop space is prime kitchen real estate. For full-bodied brews with a compact footprint, try this all-metal espresso maker from Morphy Richards. Despite its affordability, it can make two coffee shots at once – plus there's a steam wand for foamy milk. It uses ground coffee or ESE pods for hassle-free rocket fuel.
The retro barista: Smeg ECF01 (£320)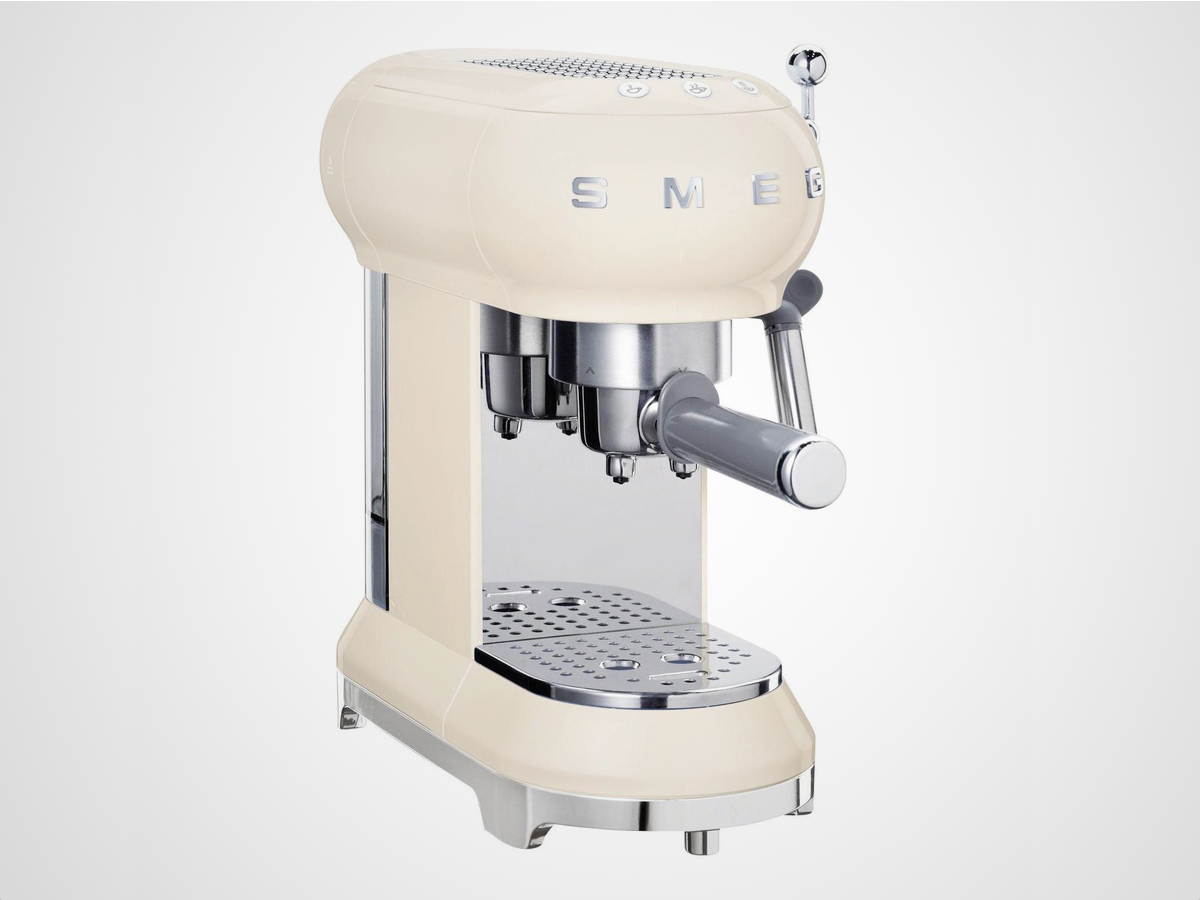 With sweeping curves and that signature chrome lettering, Smeg's coffee machine is every bit the Fifties revival. More than just a looker, it's got all the skills to please bona fide baristas – including a cup-warming surface and lever-activated steam wand. Pair it with Smeg's CGF01 coffee grinder for the full vintage experience.
The fancy frother: De'Longhi La Specialista Maestro (£1000)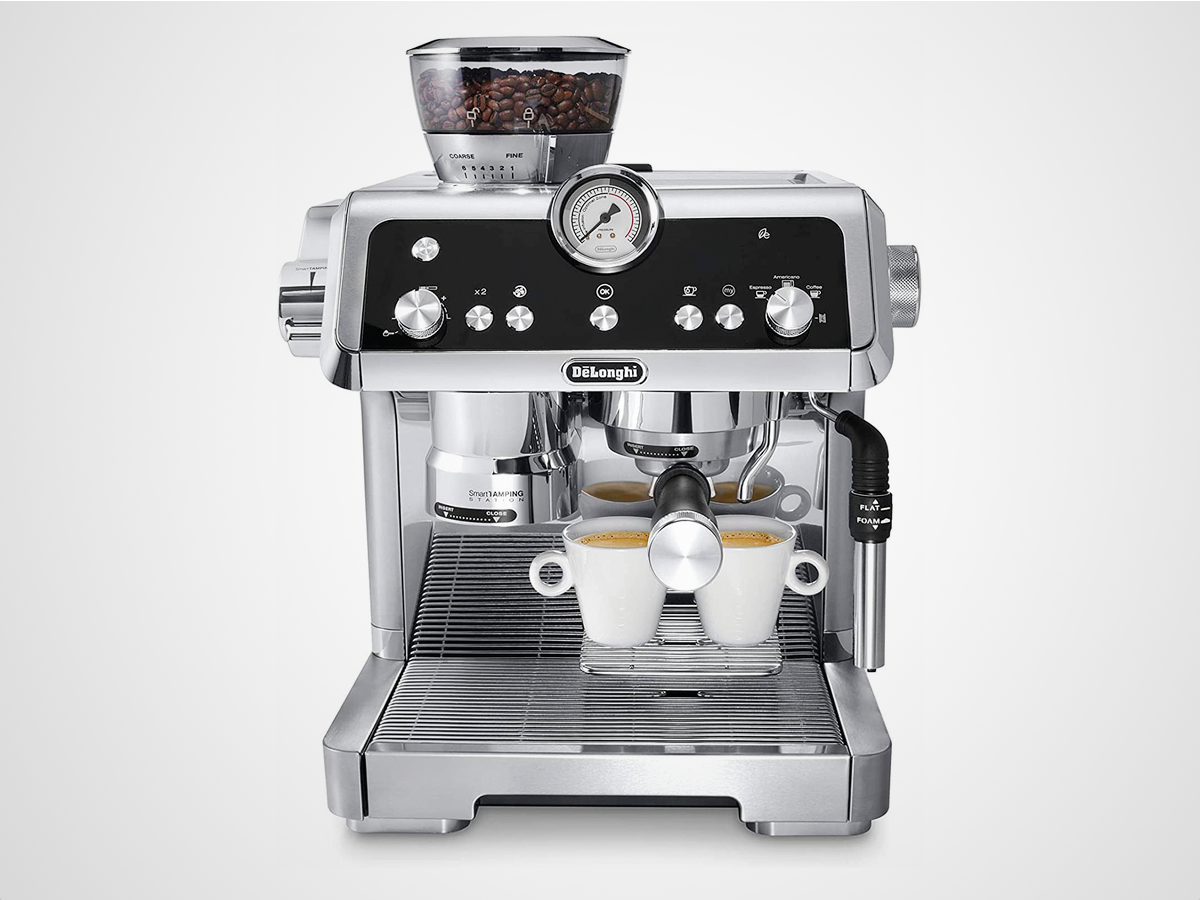 This brushed stainless steel behemoth demands a considerable chunk of your countertop space. It also requires quite a bit of input to master. While its interface might look foreign at first, the Maestro's dials and digital display do plenty to help you create perfectly frothy lattes. And while 'proper coffee' is clearly the preference, it'll also deign to work with ESE pods.
The hot & cold hero: Jura Z10 (£2245)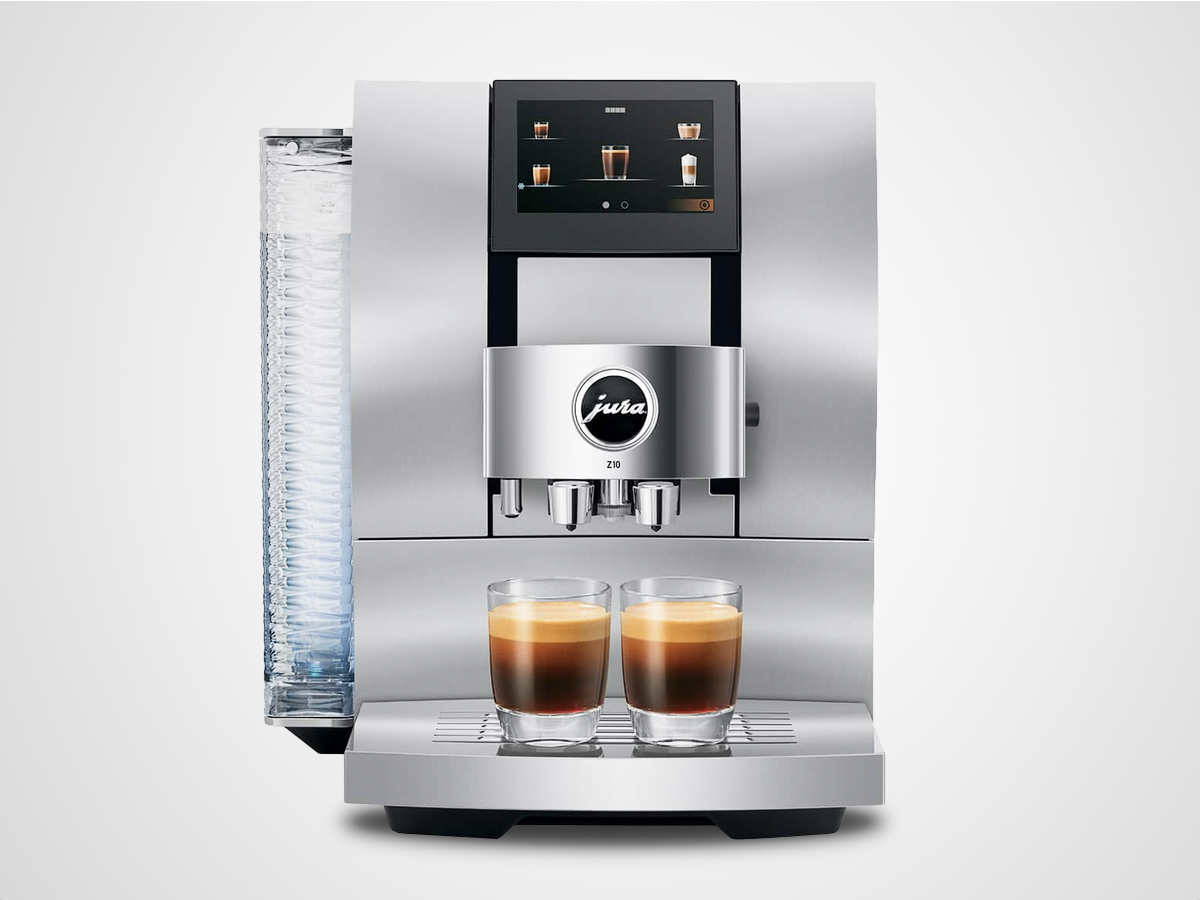 People who blow hot and cold are mighty annoying, but for a coffee machine it can be an extremely useful trait. Jura's Z10 is capable of both hot and cold extraction, offering 32 options to suit every taste and temperature preference – from the usual lattes and cappus to an assortment of icy brews for the summer months. It's all controlled via a 4.3in touchscreen display on the front – or you can trigger it from your phone using Jura's JOE app.
The compact crusher: Krups Evidence One (£549)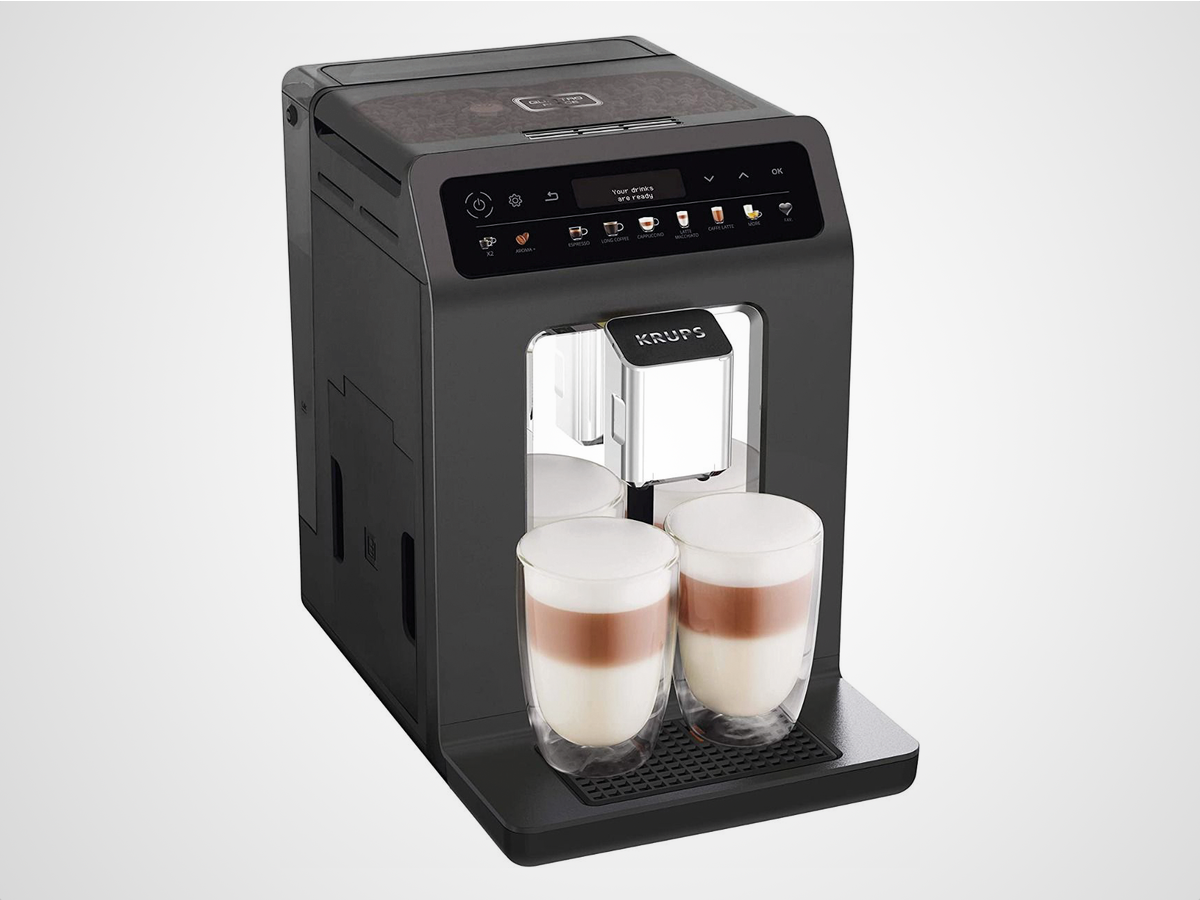 This classy Krups machine offers 12 bean-to-cup recipes and 17 drink options via its stylish OLED display. It's also self-cleaning, handsome and doesn't hog too much worktop space. Plus it can sputter out two drinks simultaneously, so it's a real crowd-pleaser. Simply fill the 260g container and get grinding.
The decadent descaler: Smeg BCC02 (£678)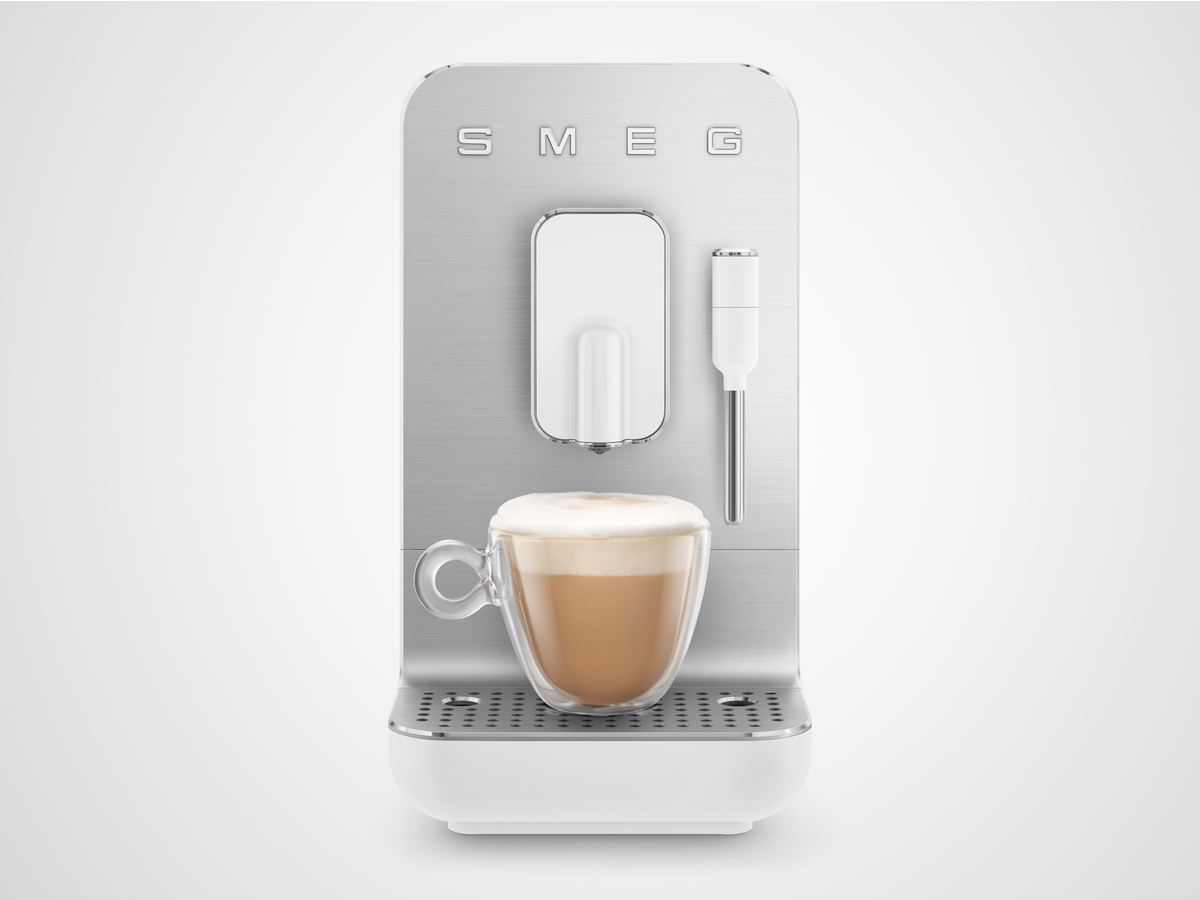 For a do-it-all bean to cup machine, the Smeg BCC02 has a comparatively small footprint owing to its compact design and the sleek brushed aluminium finish and 50's style curves make it easy on the eyes. As well as providing hot water, sip ristrettos, espressos and americanos at the touch of a button and tweak the coffee grind to the optimum setting. A milk frother will take care of your crema needs and the 1.4l capacity will make around 6 cups of the good stuff. The descaling alarm will sound to keep on top of water quality and adjust the settings based on the water's hardness.
The dapper dripper: KitchenAid Drip Coffee Maker (£119)
Drippers get a bad rep for burnt brews in the workplace. Done right, they can deliver delicious coffee. Take this machine from KitchenAid: a 29-hole spiral showerhead saturates grounds for ultimate flavour extraction. So you can wake up, shower yourself then shower your beans for Joe to get you going. You can customise brew time, strength and quantity on its LCD display – and like a proper office pot, you can schedule brews and it'll keep them hot for up to 40 minutes.
The family fix: Sage Precision Brewer Thermal (£250)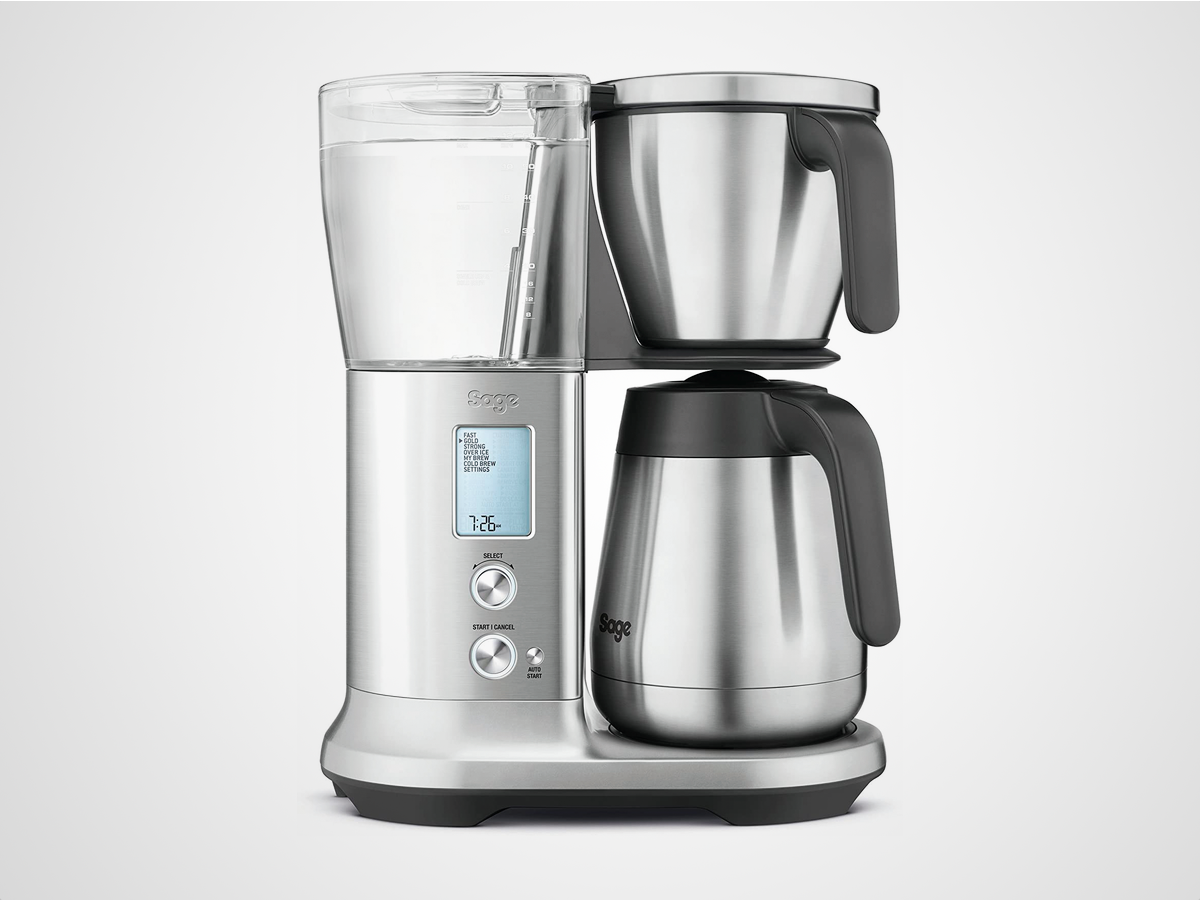 Get the whole house caffeinated using this generous 1.7-litre insulated carafe. And if your housemates have a specific flavour preference, simply switch up the filter basket: according to Sage, the paper shape brings out different notes in the coffee – so you can easily tweak to taste, from floral to fruity. You can also adjust the dripping speed, water temperature and 'bloom time' to suit your chosen blend.
The gassy glugger: Hatfields Nitro Press (£148)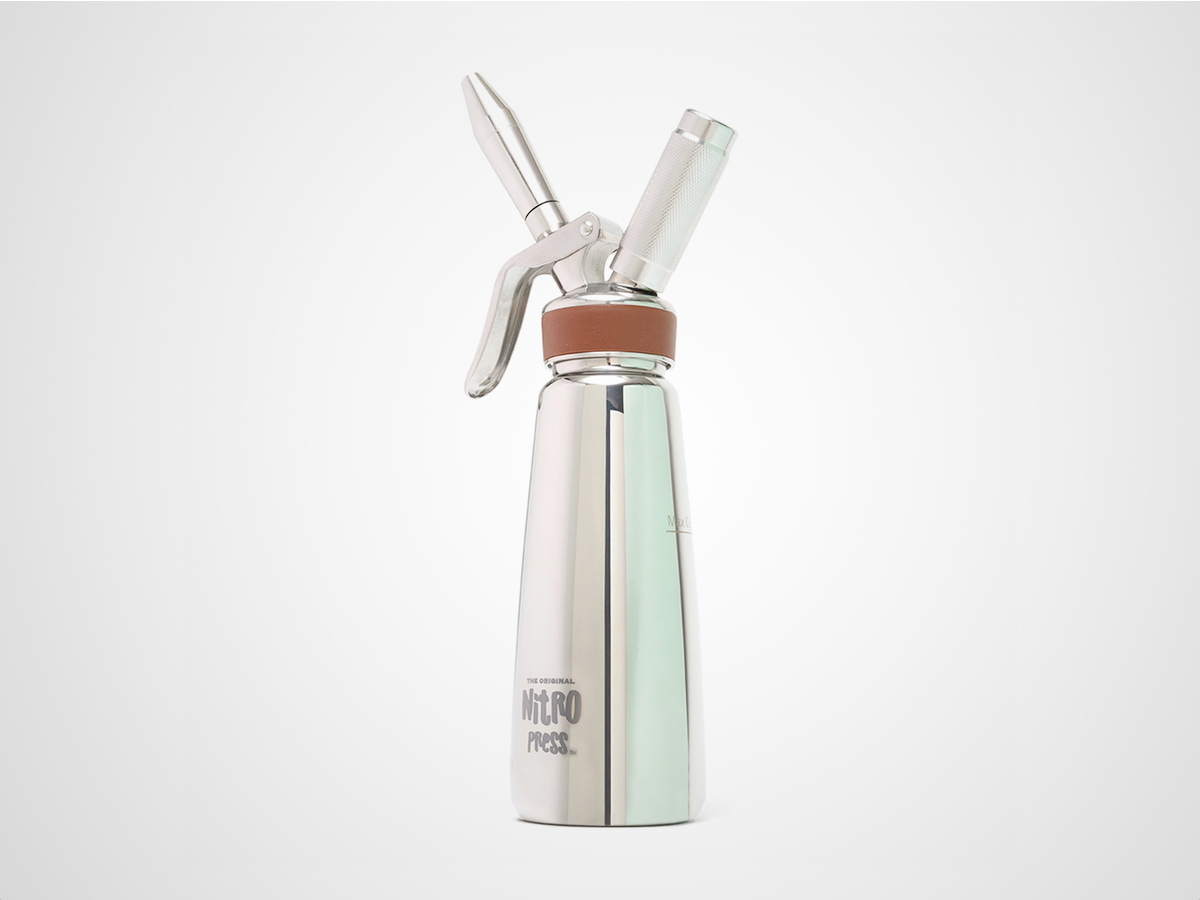 Nitrogen makes all culinary endeavours more exciting. Just ask Heston. And while coffee might be nitro fuel for your morning, the NitroPress uses nitrogen to create milk-free foam. The extreme pressure puts thousands of tiny bubbles through your cold brew, resulting in a smooth, creamy texture. Use Hatfields' cold-brew beans for great results – they're designed for the task.