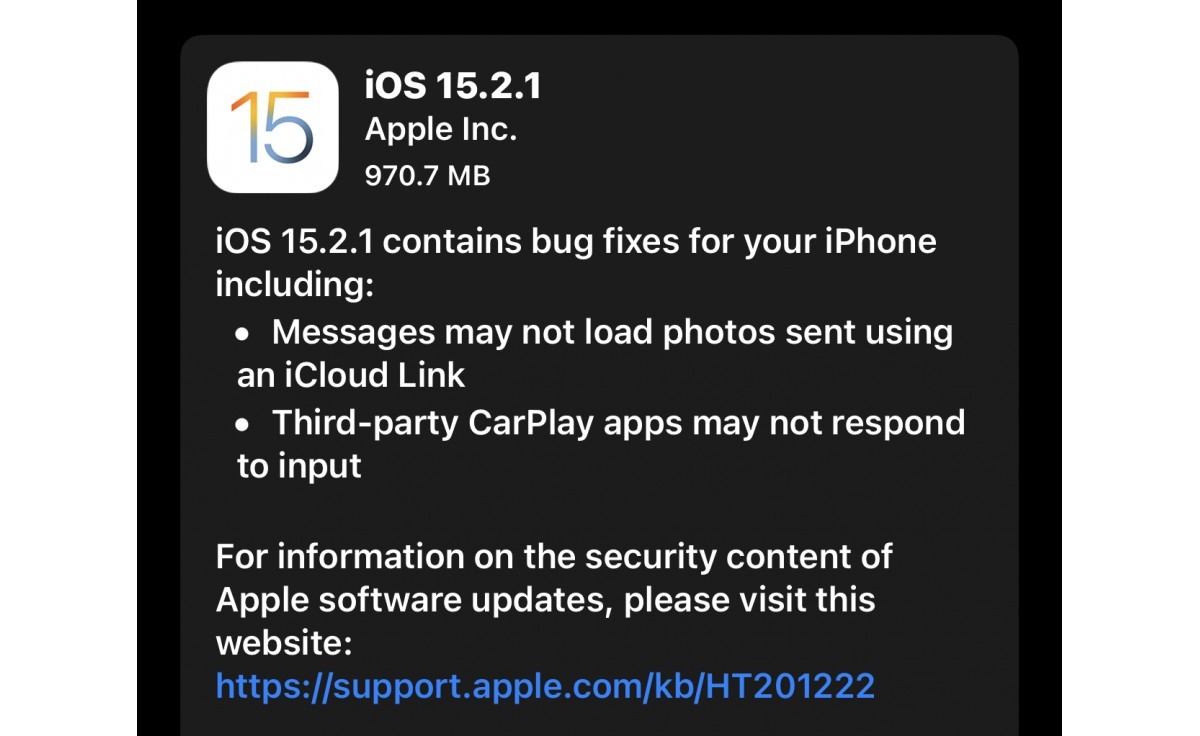 Today Apple has a new update for its mobile devices going out, labeled as iOS 15.2.1 and iPadOS 15.2.1. As the minor incrementation in versioning implies, it's a bug fixer, this one, although it does come in at a pretty hefty 970MB to download, which is weird considering the changelog is incredibly short, noting that the update contains bug fixes including "Messages may not load photos sent using an iCloud Link" and "Third-party CarPlay apps may not respond to input".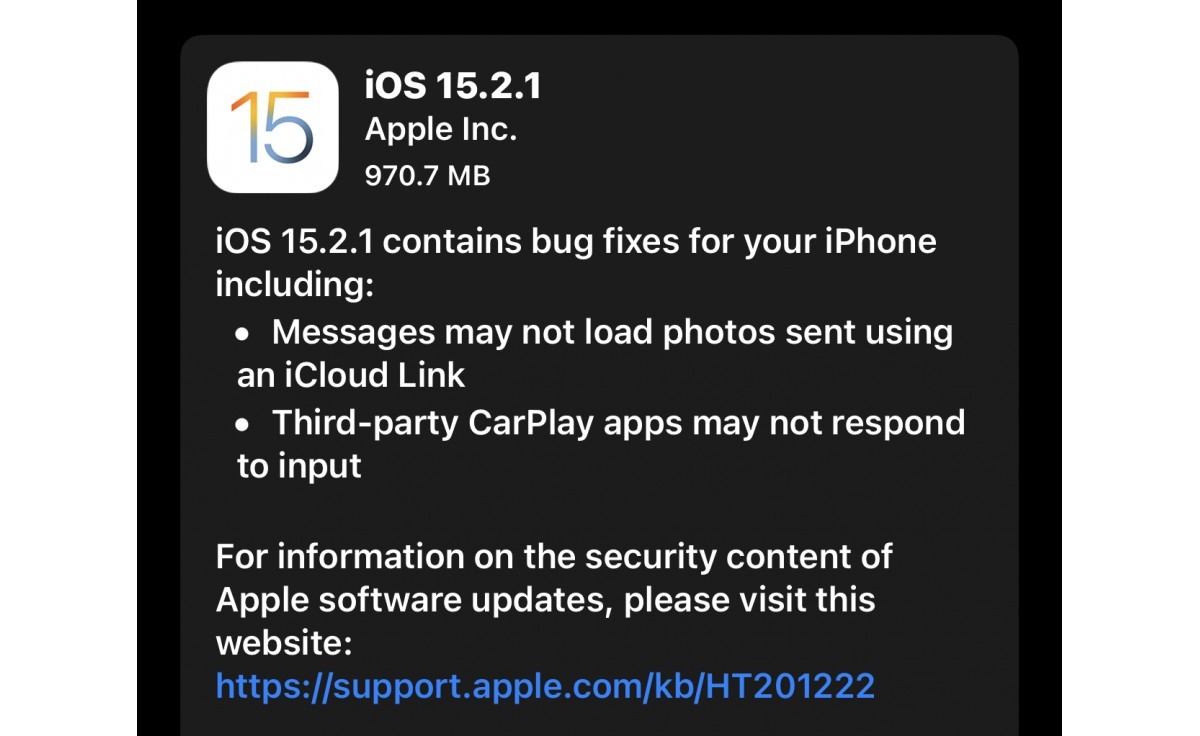 That's the extent of what Apple has acknowledged about this update. The second bug mentioned does seem like it could be a real problem for people who use CarPlay, and it's been reported quite a bit already in online forums. The Messages bug also sounds quite annoying if you have it, so it's probably best to update to this latest version of Apple's software as soon as you can.
As usual, it should already be available through Settings for all supported iPhones and iPads. In fact, you may have already received a notification about it.