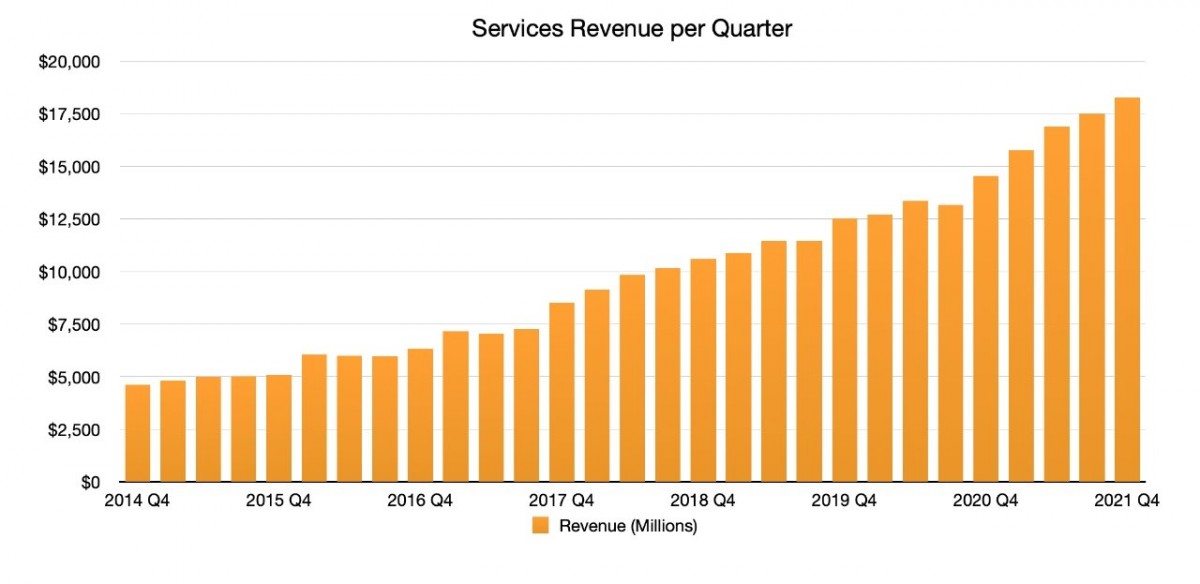 During Apple's latest financial earnings call, Apple revealed that it had gained 165 million subscribers in the last year. Subscribers are counted across all consumer services that Apple offers including iCloud, Music, Arcade, and Apple TV+. Apple CFO and Senior VP Luca Maestri says the growth was worldwide.
We set December quarter records in every geographic segment […] and then as I mentioned earlier, an all-time record for iCloud, for Music, for video, for advertising [and] payment devices. So, we've done… better than we were expecting at the beginning of the quarter." – Luca Maestri, Apple CFO and Senior VP
Apple now has 785 million paid subscribers and the company has gained 165 million in the last 12 months.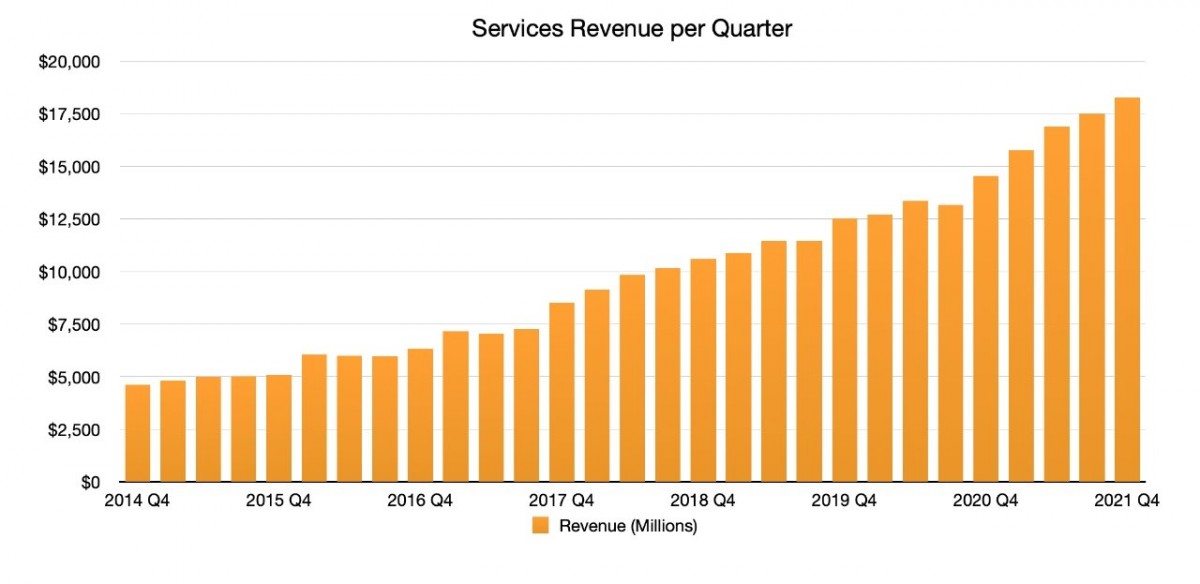 Source: Malcom Owen from Apple data
During the same call, when asked about Apple's involvement with the metaverse, Tim Cook's response was that Apple is interested and has already invested with its commitment to AR. He didn't, however, use the word "metaverse" in his response. "We're a company in the business of innovation", says Cook. "we have over 14,000 AR apps in the App Store,".
Cook noted that Apple sees great potential in the metaverse space and that the company is "investing accordingly". Apple has long shown interest in AR since its addition of LiDAR hardware on the iPhone 12 Pro and on the later iPad Pro models.